Film and TV drama
Costume designer (Film and TV Drama)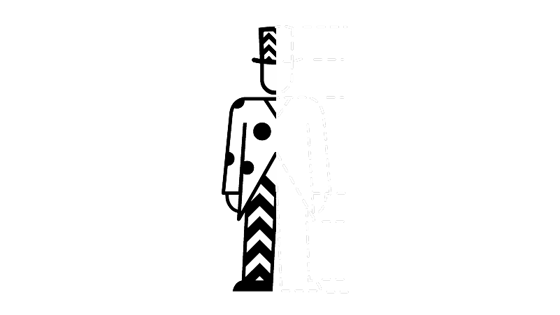 What does a costume designer do?
Costume is at the core of a film or TV drama. As well as contributing to the look, it helps actors feel emotionally connected to the character they are playing through wearing the character's clothes.
Costume designers design, create and hire the costumes for the cast. They start by working with directors, producers, writers, the production designer and hair and makeup designer to contribute to the look and storytelling of the production. They research, sketch and draw mood boards of characters and clothes to communicate the style.
They then break down the script, working out what they need to create or hire. Working within tight budgets and deadlines, they recruit a team, organise a schedule of purchases and ensure the costumes are created on time for fittings. With the help of the team they schedule fittings and take photographs. These are then discussed with the producer and director and signed off.
Once shooting starts, they are always on set whenever there are new actors or new looks.
Watch and read
What's a costume designer good at?
Styling: understand the director's vision, know what that means for the costumes   
Costume history: know contemporary fashion and clothing design through the ages, be able to research using books, museums, the internet
Storytelling: understand how a story can be told through garments and colour palette
Making clothes: have an in-depth knowledge of all aspects of garment production
Organisation: break down a script into costume requirements, schedule the costume production, manage the team and the budget
Communication: share the vision of the costume design with team members, listen to actors and respond to their needs
Who does a costume designer work with?
Costume supervisor or background costume supervisor
Supervisors oversee the day-to-day use of the wardrobe on set and plan for coming days or weeks. This includes organising schedules and transport and checking continuity. They may be required to organise and arrange costume hire and petty cash purchases. A very important role of the costume supervisor is to oversee the washing and repair of the costumes, as they are often heavily used through the day and start to wear and tear.
On larger jobs there is a dedicated costume supervisor looking out for continuity. There is also a background costume supervisor responsible for the continuity and maintenance of the background costumes, working closely with the assistant directors for information about the numbers and sizes of supporting artists.
Costume design assistant
Costume design assistants work with costume designers to break down the script and assess the costume needs of every character. They research costume styles, designs and construction methods using the internet, archives and museums. They work on the department budget, estimating costs of staff and resources and may be involved in sourcing and buying costumes, accessories and fabric swatches. They may oversee fittings or be given responsibilities for taking specific actors' measurements.  They may also be in charge of costuming the supporting artists under the guidance of the costume designer.
Costume maker
Costume makers create the garments.  Starting with the designer's specifications, costume makers cut the fabric and sew the costumes. Sometimes they make a rough version first.  It's a creative role because it involves interpreting the vision as well as keeping to the brief.  Costume makers also fit the costumes on the actors and alter the garments as required.
Breakdown artist
Breakdown artists give costumes 'character' by making them look old and worn. They use various distressing, dying and ageing techniques to make costumes garments look realistic and help tell the story in the film or TV drama. They work closely to the brief of the designer.
Dresser or costume standby
A dresser is present at all times on set to monitor the quality and continuity of the costumes before and during takes. They may be the only member of the costume team on set during shooting, so they hold a lot of responsibility. 
Costume runner
Runners assist the costume department and personnel and dress supporting artists. They may also make costume purchase returns.
How do I become a costume designer?
Costume designers typically start as costume trainees or runners and work their way up through the ranks of the department outlined above. Some have experience working with costumiers and others come from theatre or dressmaking. But however experienced, they start off as runners or trainees. Go to the costume trainee profile for more detailed information on getting in.
Get onto ScreenSkills' Trainee Finder scheme. This will help you make the contacts and build up the industry knowledge to get work in the art department of a film or TV drama.
At school or college:
If you want to go to university, A-levels or Highers in art and design, fashion, textiles, theatre studies, graphic design or graphic communication are useful. Or you might want to take the following Level 3 vocational qualifications:
NCFE Applied General Certificate in Art and Design
BTEC National Diploma/Extended Diploma in Art and Design
UAL Applied General Diploma/Extended Diploma in Art and Design
If you want to go straight into a job or apprenticeship, the following Level 3 vocational qualifications will equip you:
OCR Cambridge Technical Diploma in Art and Design (3D Design)
OCR Cambridge Technical Diploma in Art and Design (Graphic Design)
OCR Cambridge Technical Diploma in Art and Design (Photography)
BTEC National Diploma in 3D Design and Crafts
BTEC National Diploma in Fashion Design and Production
BTEC National Diploma in Photography
UAL Diploma/Extended Diploma in Art and Design
Get an apprenticeship:
An apprenticeship is a job with training, so it's a great opportunity to earn as you learn. In the past, it has been challenging to find jobs as an apprentice within production companies, although there is now a Costume performance technician apprenticeship standard specifically designed for people working in theatre or film and TV. It might be worth looking for a job as an apprentice in an industry that uses similar skills, such as being a tailor for a clothing designer or tailoring company. Try to hone your skills through an apprenticeship in fashion and textiles or costume and wardrobe. You can then transfer into television at a later point so long as you create a portfolio, keep up your interest and develop your contacts. Check out What's an apprenticeship?  to learn more about apprenticeships and find an apprenticeship to learn how to find one in your region, or approach companies directly. Go to ScreenSkills information on apprenticeships for the main apprenticeship schemes in television.


Get a degree: 
Have a look at ScreenSkills' list of recommended courses and select one in film and TV drama. We recognise courses with our ScreenSkills Select award where they offer training in the relevant software, dedicated time to building a portfolio and have strong links with the film and TV drama industries.
Build a portfolio:
This is essential. Go to Build your costume portfolio for specific advice on ways of impressing admissions tutors and costume designers.  
Meet people in the industry:
Got to ScreenSkills' events like 'Open Doors' to meet people in the art department. Show them your portfolio and give them your number.
Network online:
Create a LinkedIn profile. See if there's a Facebook page or other social media group for people making films or videos in your area. Join it and take part. Create a ScreenSkills profile. 
Take a short course:
Hone your skills in costume designing by taking a specialist course. Go to the list of training courses recommended by ScreenSkills and see if there is one in pattern cutting, millinery or embroidery.
Become a trainee:
Get onto ScreenSkills' Trainee Finder scheme. Get the skills, make contacts and start working in a costume department.
You might also be interested in...
Being a costume designer or production designer in the unscripted TV industry. In television studios and entertainment, the role is more about contemporary styling and shopping than designing and sewing. Or you might prefer to work as a costume designer in the theatre.
Further resources