Film and TV drama
Production accountant
Also known as: Junior production accountant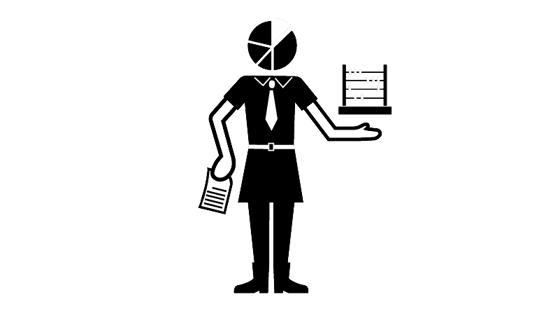 What does a production accountant do?
Production accountants do all the things accountants do, but they do it on film locations amidst the buzz and creativity of making a movie. They calculate finances, work out the cost of a production, talk to the completion guarantor (an insurance policy to make sure the film is delivered on time and on budget) and control the cash flow, or spending.
In pre-production, production accountants help the producers and production managers prepare budgets and estimated final cost reports. During production, they oversee all payments, manage payroll and provide daily or weekly cost reports. They also produce cost forecasts to evaluate the impact of any production changes.
Production accountants prepare a statement of account showing all income and expenditure for the producer or production company and the financiers. They may also have to arrange an independent audit. Depending on how the film is financed, they may also have to deal with bank finance and completion guarantors.
On larger productions, production accountants may work with finance controllers, who are often permanently employed by studios and broadcasters. Production accountants are usually freelancers.
Watch and read
What's a production accountant good at?
Accountancy: keep books meticulously, know Inland Revenue regulations and insurance
Using finance software: be able to use Movie Magic Budgeting or other budgeting packages
Knowledge of film production: have a thorough understanding of how film dramas are made and a love of the industry
Communication: be able to listen to and be understood by everyone from producers, financiers, finance controllers and cashiers
Discretion: be able to maintain confidences
Who does a production accountant work with?
If the production has a finance controller, the production accountant works closely with him or her.  If it doesn't, then the production accountant heads up a team that may comprise a key assistant accountant, an assistant accountant and an accounts trainee or cashier. See finance controller for more detail on the job roles.
How do I become a production accountant?
Some production accountants have a degree in accounting but by no means all. Some get into the accounts department having worked in other roles in the industry. A good route in is to start as a cashier and work your way up to an assistant accountant role before becoming the production accountant. See the cashier job profile for details on how to do that. You can to apply to ScreenSkills' Trainee Finder.
At school or college:
If you want to go to university, take A-levels or Highers in accounting, business studies or maths. Or you might want to take one of the following Level 3 qualifications:
OCR Technical Diploma/Extended Diploma in Business
BTEC National Diploma/Extended Diploma in Business
If you want to go straight into a job as a production accountant, then BTEC Level 3 National Diploma in Film and Television Production is recommended. Or you might want to take one of the following Level 3 qualifications:
AAT Advanced Diploma in Accounting
IAO Diploma in Accounting
Get an apprenticeship:
Apprenticeships are jobs with training. They're a great opportunity to earn while you learn. In the past, it has been challenging to find jobs as an apprentice within production companies, although there are now some employers offering assistant accountant apprenticeships tailored for working in film and TV. It might be worth looking for an apprenticeship as a junior production manager, accountant or book-keeper in a related industry. You can then transfer into film and TV drama at a later point if you keep up your interest and develop your contacts.

Check out What is an apprenticeship?  to learn more about apprenticeships and find an apprenticeship to learn how to find one in your region, or approach companies directly. Go to ScreenSkills information on apprenticeships for the main apprenticeship schemes in film and television.

Get a degree:
A degree in accountancy will stand you in good stead. It's not essential. Some people get qualified as bookkeepers then work their way up without a degree. 
Take a short course:
Take a short course in production accounting. If you are already working in a finance or accountancy role, you might want to take The National Film and Television School (NFTS) Production Accounting for Film and Television diploma. If you have previous experience of working in a junior position in accounts or finance you can advance your career by participating in the Assistant Accountant Training Scheme, delivered by the Production Guild. Go to the list of training courses recommended by ScreenSkills and see if there is one in accounting.
Network:
Go to ScreenSkills' events like Open Doors or any other industry events to meet people working in production. See our advice on how to network well.
Become a trainee:
Get onto ScreenSkills' Trainee Finder scheme. Get the skills, make contacts and start working as a production accountant trainee.
You might also be interested in…
Being a production accountant in TV.  Broadcasters like the BBC and ITV will take on production accountants in staff roles, which might suit some better than the freelance life which is more typical for production accountants in film and TV drama.
Or you might want to take another role within film. Production accountants go on to become line producers and finance controllers.
Further resources