Film and TV drama
Film programmer
Also known as: Programmer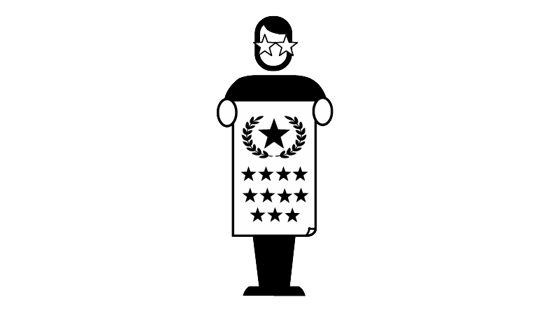 What does a programmer do?
Programmers select the films to be shown in festivals, cinemas and on TV.
Film festivals, like Cannes, are where film professionals see unreleased films and network with their peers in the film world. They also function as markets where sales agents, distributors and cinema programmers go to do deals over the rights of movies they are interested in buying.
Festival programmers select the films that will make their festival buzz. Diversity is key. They create a balance of tone and form and aim to start a conversation with the audience or to draw attention to lesser-known films.
Cinema programmers are concerned with picking the best films for their theatre. They choose a mix of films that most appeal to their regular audience as well as attracting new business. This will include the best time to show them too. All of this is with the aim of maximising box office income.
TV programmers have a similar role to cinema programmers. They choose which shows to broadcast and when to show them. The schedule has to reflect the way that TV audiences change throughout the day, week, and even year.
Programmers can't just pick the films or TV programmes they like the best. An understanding of the audience is essential so they often carry out audience research. They use box office data, focus groups and surveys for this. For some cinemas, information derived from loyalty schemes (which allows them to track individual customer behaviour) is also important.
Watch and read
What's a programmer good at?
Knowledge of film: have a passionate interest and extensive knowledge of film and extensive knowledge of it, enjoy watching a wide range of content (even the bad stuff) and understand various film formats (digital cinema prints, 35mm, IMAX)
Audience awareness: know audiences, be able to research audiences to understand how they watch films or TV dramas
Judgement: spot films or TV dramas that will be popular, be able to create a balanced programme appropriate to the venue or TV channel
Negotiation: communicate with distributors, other programmers and local or regional organisations to achieve an effective programme, get the best deal, understand contractual obligations
Finance: manage a budget, know what funding sources are available
Who does a programmer work with?
Other programmers. Sometimes festivals or venues will hire a team of programmers who work together to select films. They also work closely with distributors, marketing teams, and technical staff.
How do I become a programmer?
Many programmers progress to their role from administrative or technical roles in cinemas or exhibition venues. A passion for cinema and knowledge of the market is the most important thing. Any marketing or business experience will also be useful in this area.
At school or college:
If you want to go to university, A-levels or Highers in film studies, business studies, economics, English, politics or sociology are useful. Or you might want to take the following Level 3 vocational qualifications:
OCR Technical Diploma/Extended Diploma in Business
BTEC National Diploma/Extended Diploma in Business
BTEC National Diploma/Extended Diploma in Enterprise and Entrepreneurship
If you want to go straight into a job or apprenticeship, the following Level 3 vocational qualifications will equip you:
AQA Foundation Technical Level Business: Marketing Communications
AQA Technical Level Business: Marketing
NCFE Diploma in Skills for Business: Sales and Marketing
Get an apprenticeship:
Apprenticeships are jobs with training. They're a great opportunity to earn while you learn. If you can't find a job as an apprentice within film programming, it might be worth looking for one in an industry that uses similar skills, such working in marketing for a company outside of film. This could help you build experience and develop your skills that you can use to find your way into film and TV programming at a later point.
These are the relevant apprenticeships that might be available throughout the UK:
Digital Content Management (Level 3, 4, England)
Marketing (Level 3, Northern Ireland)
Social Media and Digital Marketing (Level 3, Northern Ireland)
Social Media and Digital Marketing (Level 3, 4, Wales)
Marketing (Level 3, Northern Ireland)
Marketing (Level 2, 3, Wales)
Advertising and Marketing Communications (Level 4, Wales)
You might be able to find degree-level apprenticeship through the following frameworks:
Digital Marketing (SCQF Level 8, Scotland)
Before taking any apprenticeship, check what you'll be learning with your prospective employer and college, so you can be sure it will be giving you the skills you want. Check out What's an apprenticeship? to learn more about apprenticeships and find an apprenticeship to learn how to find one in your region, or approach companies directly. Go to ScreenSkills information on apprenticeships for the main apprenticeship schemes in film and television.
Get a degree:
A degree in film production or film history will demonstrate in-depth knowledge of and commitment to the industry which is helpful for this role. Have a look at ScreenSkills' list of recommended courses in film and TV. We recognise courses with our ScreenSkills Select award where they offer training in the relevant software, dedicated time to building a portfolio and have strong links with the film and TV industries. A degree in marketing can also be a good way in.
Take a short course:
The BFI film academy run a residential in film programming and audience development. The Independent Cinema Office offers an online course in Practical Programming and regularly offer training and events on audience development, digital marketing, film festival development and more.   Search our Training, events and opportunities page to see if there is any upcoming training in film programming.  
Volunteer:
See if any film festivals near you need volunteers. This will be a great way to network and understand more about how the exhibition side of the industry works.
Start your own channel:
Set up a review blogging site or content channel. This is the marketing version of having a portfolio. You can send a link with your CV to show your writing and online skills, and, equally importantly, your interest in film and TV drama.
Host your own screenings:
Set up your own events locally to screen films. Try to find your own alternative niche and do something different. The film community is a small one and getting well known as tasteful and knowledgeable as well as communicative about film can lead to great opportunities. 20bedfordway offer advice on how to host your own screenings.
Search for jobs:
Any job in a cinema or exhibition venue will help develop an understanding of how these venues and their audiences work. A job in an admin role is a good route to becoming a programmer. You could look for a junior role or work experience with a distribution company. The Independent Cinema Office has created a list of distributors you could contact. Go to approaching employers for advice on how to do this.
Watch a lot of films:
The most important thing to do if you want to be a programmer is to watch as much as you can. You need to get a sense of what's out there across a range of genres.
You might also be interested in...
Working as a distribution executive.
Further resources