Film and TV drama
Post-production supervisor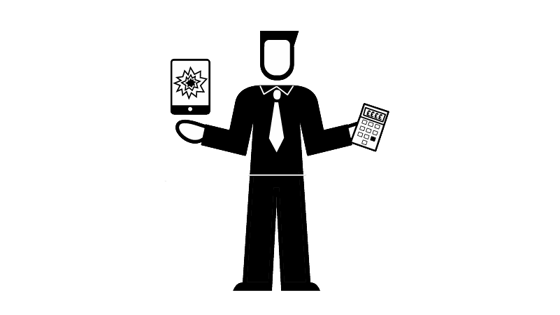 What does a post-production supervisor do?
Post-production supervisors help a producer achieve as much as is possible in the edit process without going over budget.
On films that involve using complex CGI (computer-generated images), they make sure the producer's aware of all the creative and financial considerations of post-production before work on the film even begins.
Post-production supervisors help hire staff for the edit, like sound editors and titles designers. They work closely with the production accountant, supplying accurate information for the cost reports.
They usually continue to work on the production until all the elements needed for the completion of the film are delivered. This includes the music and effects version, which allows the dialogue track to be replaced with different languages. 

The post-production supervisor role is featured on ScreenSkills' new immersive film First Day: In post.
Watch
What's a post-production supervisor good at?
Understanding post-production: know the process in detail, stay up-to-date with the effects that can be achieved through constantly changing technology
Budgeting: plan, use film budgeting software, keep track of spending
Multi-taking: prioritise conflicting demands
Problem-solving: find solutions to creative and practical dilemmas
Communication: persuade producers of the creative possibilities and limitations of post, keep a team working happily
Who does a post-production supervisor work with?
The post-production supervisor works very closely with the picture and sound teams, especially the editor, first assistant editor or supervising sound editor. They also work with the following:
Post-production coordinator
Post-production coordinators manage the administration of the department and organise paperwork, documents, proper storage of final video and audio masters and offline editorial materials. They maintain good communication between the production and post-production facilities and make bookings for ADR sessions and preview screenings.
Bookings coordinator
All jobs at a post-production house are monitored by the bookings co-ordinator who manages the scheduling of technical and creative teams. See the job profile for bookings coordinator for more.
Receptionist
A post-production receptionist will answer calls, operate the doors, log and meet clients and visitors and may be responsible for some aspects of catering and building security. In some cases they will work as an office manager, monitoring supplies and being responsible for traffic, dispatch and runners. Many receptionists start their careers as runners and progress to becoming edit assistants.
Junior engineer or engineer assistant
Engineering assistants keep facilities running and integrate new technology. Their work is often combined with other job roles including tape operators and machine room assistants. Engineering assistants are responsible for electronic engineering maintenance, technical problem-solving in edit suites and the maintenance of IT systems and networks. They understand signal paths and the labelling of every frame of a project using roll numbers and time-codes that conform to recognised industry practices. They can read oscilloscopes and audio meters, understand TV and video signals, understand compression and media formats and identify the technical requirements for different media and broadcasters.
Library assistant
Library assistants handle all tapes and media coming into and out of facilities companies. They know the location of all media relating to specific jobs and log new tapes and other media into and out of the library. They check that all media are labelled accurately and distributed to the appropriate personnel. They generate, update and maintain up-to-date records and databases of all media and may be required to research the availability of archive footage.
Post-production runner
Runners are a combination of waiter, cleaner, handyman and messenger. See the job profile for post-production runner to find out more.
How do I become a post-production supervisor?
Most post-production supervisors have worked in the industry for at least four years, either in an editing, sound or management role. It's essential to have an intimate knowledge of the workings of the highly complex processes of post. Most post-production supervisors come in as runners. Go to our runner job profiles for details of how to get in.
At school or college:
If you want to go to university, A-levels or Highers in art, design, photography, drama and theatre, English, film studies, graphic design, graphic communication, media studies, physics, psychology and computing science are useful. Or you might want to take the following Level 3 vocational qualifications:
NCFE Applied General Certificate in Art and Design
BTEC National Diploma/Extended Diploma in Art and Design
BTEC National Extended Diploma in Creative Digital Media Production
UAL Applied General Diploma/Extended Diploma in Art and Design
If you want to go straight into a job or apprenticeship, the following Level 3 vocational qualifications will equip you:
Aim Awards Diploma in Creative and Digital Media
OCR Cambridge Technical Diploma in Art and Design (3D Design)
OCR Cambridge Technical Diploma in Art and Design (Graphic Design)
OCR Cambridge Technical Diploma in Art and Design (Photography)
OCR Cambridge Technical Diploma in Digital Media (Moving Image and Audio Production)
BTEC National Diploma in Film and Television Production
BTEC National Diploma in Film and Television Visual Effects
BTEC National Diploma in Photography
UAL Diploma/Extended Diploma in Art and Design
UAL Diploma/Extended Diploma in Creative Media Production and Technology
Make a showreel of the work you have done:
Go to build a portfolio to learn how.
Get a degree:
It isn't essential, but If you want one, have a look at ScreenSkills' list of recommended courses in film and TV. We recognise courses with our ScreenSkills Select award where they offer training in the relevant software, dedicated time to building a portfolio and have strong links with the film and TV industries.
Take a short course:
National Film and Television School (NFTS) offers industry recognised short courses for all grades, and there are some postgraduate courses available. Go to the list of training courses recommended by ScreenSkills and see if there is one in film production.
Network:
Got to ScreenSkills' events like Open Doors to meet people working in art departments. Show them your portfolio and give them your number.
Network online:
Create a LinkedIn profile. See if there's a Facebook page or other social media group for people making films or videos in your area. Join it. Create a ScreenSkills profile.
Look for post-production companies:
Most are in London, but not all. Sign up to Production Base to learn who is making what. Contact them and ask if you can do work experience.
Take a short course:
Get onto ScreenSkills' Trainee Finder scheme as a post-production trainee. Get the skills, make contacts and start working in post-production.
You might also be interested in…
Being a supervisor in the animation or visual effects (VFX) industries.
Further resources