Film and TV drama
Casting assistant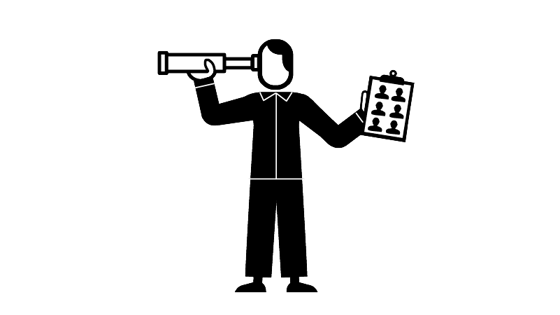 What does a casting assistant do?
Casting assistants offer general help with finding actors to star in a film or TV drama. They are generally employed as freelancers by casting directors, although they can also be hired on a permanent contract within busier casting offices.
Casting directors are taken on by producers and directors to cast actors who fit the character brief, who look right for a role, who act well, who are available, whose fees cost a suitable amount for the production's budget and who will attract the right audience. Casting assistants help with this, though their role can vary depending on the scale and budget of the production.
They read the script and help the casting director draw up a list of possible actors for the main role. The casting assistant will call agents to check actors' availability. They help out with screen tests, operating the camera and offering general support in casting sessions. They also assist with general office duties. They answer the phone and make tea and coffee. General office admin and excellent computer skills are also a large part of their job. This includes editing and uploading footage from casting sessions for the producer and director to watch.
Watch and read
What's a casting assistant good at?
Knowledge of the industry: have strong knowledge of and a passion for cinema or TV drama with the ability to recognise talent
Knowledge of actors and networking: build up connections with actors and industry professionals, have an understanding of the art of acting and be aware of new and existing talent
Video: operate video cameras in screen tests, use software to edit together clips
Administrative skills: complete office and organisational tasks efficiently, have a professional phone and email manner for contacting actors and clients, anticipate what needs to be done next
Communication: build a rapport with actors' agents, communicate effectively with actors, directors and producers, work efficiently alongside the casting director and team to ensure the smooth-running of casting sessions
Who does a casting assistant work with?
Casting assistants work with casting directors, and sometimes casting associates. They work directly with actors and liaise with producers and agents.
How do I become a casting assistant?
There are no specific qualifications or training to work in casting. The most important thing is to have a wide knowledge of film or TV productions and be well informed about new and existing actors. You need good taste and an eye for talent. You also need experience of working with actors. A casting director is a senior role so you need a lot of experience and connections before you can become one. A good route into this role is as a casting assistant. Go to the casting assistant profile for details on how to do this. You can to apply to ScreenSkills' Trainee Finder.
At school or college:
If you want to go to university, A-levels or Highers in drama and theatre, English, film studies or media studies are useful. Or you might want to take the following Level 3 vocational qualifications:
OCR Cambridge Technical Diploma/Extended Diploma in Performing Arts
BTEC National Diploma/Extended Diploma in Performing Arts
BTEC National Extended Diploma in Creative Digital Media Production
If you want to go straight into a job, the following Level 3 vocational qualifications will equip you:
Aim Awards Diploma in Creative and Digital Media
OCR Technical Diploma in Digital Media (Moving Image and Audio Production)
BTEC National Diploma in Film and Television Production
BTEC National Diploma in Film and Television Visual Effects
RSL Diploma/Extended Diploma in Creative and Performing Arts
UAL Diploma/Extended Diploma in Creative Media Production and Technology
UAL Diploma/Extended Diploma in Performing and Production Arts
Get a degree:
A degree in media studies, film production or film history will equip you with knowledge and experience of cinema or television and production sets. Have a look at ScreenSkills' list of recommended courses and select one in film and TV. We recognise courses with our ScreenSkills Select award where they offer training in the relevant software, dedicated time to building a portfolio and have strong links with the film and TV industries.
Look for a job as a runner:
Many people start their careers in casting as production runners. For details of how to do this, go to our production runner profile. Apply to ScreenSkills' Trainee Finder scheme. Get the skills, make contacts and start working as a production trainee. Look at the ScreenSkills jobs board and sites like The Unit List and The Talent Manager and the Facebook group People looking for tv work: Runners are good places to find work. TV Watercooler gives advice from production companies on how they recruit runners. Some will advertise on their own careers site like ITV.
Look for a job with a talent agency:
This will help you develop a taste for talent and give you experience working with actors. Look for a junior role or enquire about work experience. The Production Manager's Association (PMA) provides a list of their member agencies as well as advertising vacancies.
Network:
Go to ScreenSkills' events like Open Doors to meet people working in development departments. Go to how to network well for some tips. Getting a job in casting is often down to word of mouth, so making connections in the industry is essential.
Network online:
Create a LinkedIn profile. See if there are Facebook pages or other social media groups for people making films or TV in your area. There might even be groups for runners and trainees. Join them. Create a ScreenSkills profile. Engage with production and talent companies' social media accounts. The Talent Manager also have a twitter account you can follow. There are a lot of crewing agencies that will charge you to be on their books. Sign up to the free ones initially. Wales Screen, Northern Ireland Screen and other areas offer free crew databases. Find a film office near you and get connected. If you do sign up to paid sites, make sure they specialise in the areas in which you're interested.
Become a trainee:
Get onto ScreenSkills' Trainee Finder scheme. This will help you make the contacts and build up the industry knowledge to get work in film or TV drama.
You might also be interested in…
Working as a talent agent or a director.
Further resources