Film and TV drama
Lighting trainee
Also known as: Sparks trainee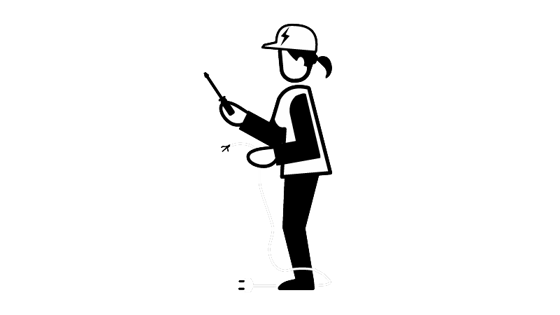 What does a lighting trainee do?
Lighting trainees spend a lot of time moving equipment. They get to set early and might help unload the gear. Following the instructions of the best boy (lighting coordinator) and the sparks (lighting technicians), they help set up for filming, under supervision.
They run errands. A spark will talk on the radio to the crew on the truck about what he needs. The electrical trainee will then be sent to collect it. With supervision, they might help run cables and set up lights. They make the tea, or, rather, they create a good impression if they do.
Lighting trainees are not allowed to work alone, plug up or have significant responsibility. This is because working with electricity is dangerous if people have not been trained. Their role is to watch, learn and make themselves helpful.
Watch and read
What's a lighting trainee good at?
Understanding light: appreciate the techniques required to achieve different lighting effects and the kit needed to achieve them
Watching film and TV drama: have a passion for the genre and a love of the industry
Learning by watching and asking: observe what's happening and ask questions at the appropriate moments
Reliability: get to set on time and do what's asked
Communication: take direction and work as part of a team, working under pressure and in stressful situations
Electricity: be interested in circuits, power supplies, motors, cables and fuses
Tools of the trade
You will build up your own kit over time. Here are a few items that are useful to start with:
Waterproof clothing
Thermal layers
Kitbag for it to go in
Sturdy, comfortable footwear
Rigging gloves (heatproof)
Head torch with spare batteries
Phone with charge
Notebook and pen
Screw drivers
Multi-tool
Adjustable spanner
Craft knife or Stanley knife
Who does a lighting trainee work with?
Lighting trainees work most closely with the spark. They come under the responsibility of the best boy and the gaffer (head of the lighting department).
How do I become a lighting trainee?
At school or college:
If you want to go straight into a job or apprenticeship, the following Level 3 vocational qualifications will help you:
BTEC Diploma/Extended Diploma in Electrical and Electronic Engineering
City & Guilds Advanced Technical Diploma in Electrical Installation
EAL Diploma/Advanced Diploma in Electrical Installation
You don't need to go to university to become an electrical trainee, but if you want a degree you could either study electrical engineering and learn about making films alongside that, or you could study film production and qualify as an electrician as you do. If you want to study electrical engineering, take A-levels or Highers in maths and sciences. If you want to study film production, choose whichever subjects you enjoy the most.
Get an apprenticeship:
An apprenticeship is a job with training, so it's a great opportunity to earn while you learn. In the past, it has been challenging to find jobs as an apprentice within production companies, although there is now a Creative venue technician apprenticeship standard, with a specific pathway designed for people working as trainee lighting technicians. It might also be worth looking for a job as an apprentice that will give you a qualification as a domestic or commercial electrician.  This will make you handy on film sets at a later point.

Go to ScreenSkills information on apprenticeships for the main apprenticeship schemes in television. Check out What's an apprenticeship?  to learn more about apprenticeships and find an apprenticeship to learn how to find one in your region, or approach companies directly.
Get a degree:
You don't need a degree to be an electrical trainee, however, electrical engineering would be very useful and keep your career prospects open. You might want to get a degree in film production and learn your electrical skills alongside that. Have a look at ScreenSkills' list of recommended courses in film and TV. We recognise courses with our ScreenSkills Select award where they offer training in the relevant software, dedicated time to building a portfolio and have strong links with the film and TV industries.
Learn about film:
Take a photography course to learn about light. Learn as much as you can about the role of the director of photography.
Network:
Go to ScreenSkills' events to meet people working in the lighting department. This is an important route to getting a job. Try to find someone who will take you on for paid work or unpaid work experience. Look at our page that explains how to network well.
Work with a kit hire company:
Get work experience with a kit rental company. Look for companies that supply equipment to the theatre, film, TV and events industries. Get to know the best boys coming in and ask if they would take you on as a trainee. See our advice on approaching employers for how to do this.
You might also be interested in…
Working in commercials, music videos, stop-motion animation and TV. Once you have the skills in lighting, there is demand in a range of genres, including theatre.
Further resources