Film and TV drama
Digital imaging technician (Film and TV Drama)
Also known as: DIT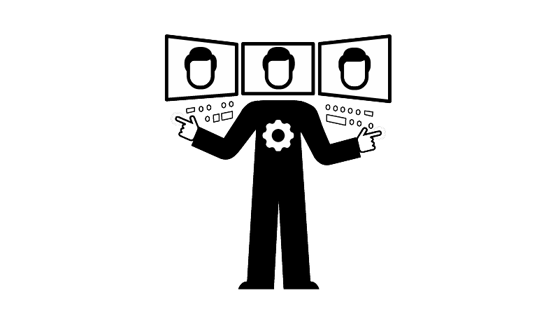 What does a digital imaging technician do?
Digital imaging technicians (DITs) help the director of photography (DoP) with the digital knowhow of the camera.
They advise the DoP on contrast, brightness and the effects of under or over-exposure, as these constraints are different from shooting with film. They also advise the camera crew on shots in progress, reporting any soft focus, framing issues or unwanted reflections and shadows.
They do quality control checks on the recorded material. Most digital footage on professional shoots is shot raw, which means it has no colour baked in and the colour is applied in post-production. DITs apply colour to the raw footage to give an idea of how it will look. And they might be asked to put it into a viewable file so the director can watch it on a tablet on the way home.
Watch and read
What's a digital imaging technician good at?
Digital cameras and computers: have expert knowledge of cameras, file formats, storage media and computer systems to get the smoothest workflow
Digital photography: understand contrast, focus, lighting, cinematography and colour, have a good eye for grading raw footage
Problem-solving: be able to fix kit, tech and cable connections
Communication: advise the director of photography on the benefits or limitations of particular set-ups, be the liaison between the set and the post-production team, create the best possible workflow between the two
Film production: understand how a film set works, the roles within it and production process
Who does a digital imaging technician work with?
DITs work most closely with the camera department. On some shoots they are needed at the director of photography's side. They also need a good relationship with the second assistant director, as they give footage to the DIT when needed. DITs will often have to make reference shots for different departments like hair and make-up, costume and the script supervisor. On larger productions they're assisted by the data wrangler.
How do I become a digital imaging technician?
Typically, digital imaging technicians work their way up through the camera department. A good route into this is through becoming a camera trainee.  ScreenSkills and the Guild of British Camera Technicians both run trainee schemes.  Follow these steps for your best chance of being successful in an application.
At school or college:
If you want to go to university take A-levels or Highers in a combination that includes art, art and design or graphic communication with maths and physics. Or you might want to take one of the following Level 3 vocational qualifications:
BTEC National Diploma/Extended Diploma in Art and Design
BTEC National Extended Diploma in Creative Digital Media Production
NCFE Applied General Certificate in Art and Design
UAL Applied General Diploma/Extended Diploma in Art and Design
If you want to go straight into a job or apprenticeship, the following qualifications Level 3 vocational qualifications are relevant:
BTEC National Diploma in Film and Television Production
BTEC National Diploma in Photography OCR Technical Diploma in Digital Media (Moving Image and Audio Production)
UAL Diploma/Extended Diploma in Art and Design
UAL Diploma/Extended Diploma in Creative Media Production and Technology
Get an apprenticeship:
An apprenticeship is a job with training, so it's a great opportunity to earn while you learn. However, it can be challenging to find jobs as an apprentice with production companies as many are not able to take on people for a whole year, which is an apprenticeship requirement at the moment. But in England, there's a Level 3 apprenticeship as a photographic assistant. You might be able to find a job through that standard with an employer in another sector, such as a government department or digital media company. Think about taking that job, learning the core skills of photography and transferring those skills into film and TV drama at a later point.
Check out What's an apprenticeship?  to learn more about apprenticeships and find an apprenticeship to learn how to find one in your region, or approach companies directly. Go to ScreenSkills information on apprenticeships for the main apprenticeship schemes in film and television.
Make a portfolio:
Learn about digital photography, both still and moving images. Make some films showing your ability to shoot and grade. Look at our advice on how to build a portfolio. A portfolio is essential for impressing admissions tutors and people in the film and TV drama industries. 
Work for an equipment company:
Get your hands on as much gear as you can and learn how it works. Contact an equipment rental company like Panavision, Provision or ARRI Rentals. Ask if you can become a kit runner or driver for them. That way you will get to learn more about the kit and build up contacts. See our advice on approaching employers to learn how to do this.
Get a degree:
It's not essential by any means, but if you want a degree, have a look at ScreenSkills' list of recommended courses in film and TV. We recognise courses with our ScreenSkills Select award where they offer training in the relevant software, dedicated time to building a portfolio and have strong links with the film and TV industries.
Network:
Go to ScreenSkills' events, such as Open Doors, where you can meet people who work in the industry. Give people in the camera department your details and ask if you can do work experience. Look at our page that explains how to network well.
Network online:
Create a LinkedIn profile. See if there's a Facebook page or other social media group for people making films or videos in your area. Join it. Create a ScreenSkills profile.
Become a trainee:
Apply to be a camera trainee or floor runner with ScreenSkills' Trainee Finder scheme. There are also schemes offered by the Guild of British Camera Technicians.
You might also be interested in…
Being a digital imaging technician in the unscripted TV industry.
Further resources