Film and TV drama
Finance controller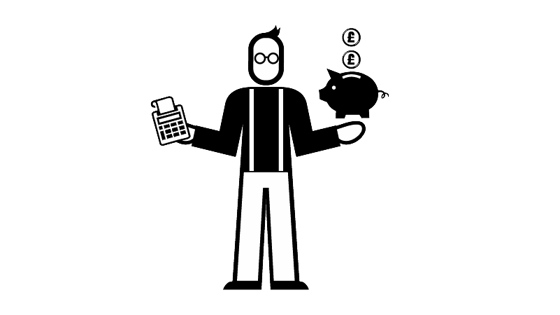 What does a finance controller do?
Finance controllers oversee the team that makes sure a production is legally and financially managed. They have a high level of authority, to the extent they can even override a producer with their decisions.
They are often employed by the studio, financier or broadcaster that's investing in, or commissioning, the production. They are accountable to the people who have come up with the cash, so it's their job to make sure the film is completed within budget and the money is spent properly.
Watch
What's a finance controller good at?
Accountancy: keep books meticulously, know Inland Revenue regulations and insurance
Using finance software: use Movie Magic Budgeting or other finance packages
Knowledge of film production: understand how film and TV dramas are made, love the industry
Communication: listen to and be understood by everyone from producers, financiers, production accountants and cashiers
Negotiation: be able to influence and persuade
Discretion: be able to maintain confidences
Who does a finance controller work with?
Production accountant
Production accountants are responsible for costing productions, liaising with financiers and controlling cash flow. See separate profile: production accountant
Key assistant accountant
Key assistant accountants are responsible for the accurate accounting up to the 'trial balance' stage. This is liaising with banks and maintaining records with receipts of all transactions. They maintain records of all cast and crew on payroll. They also monitor and maintain petty cash systems. 
Assistant accountant (second assistant, third assistant)
Assistants help with the day-to-day running of the accountancy office. This may involve keeping records of invoices and creditors' payments and the preparation of accounts payable, invoices, purchase orders and petty cash and payroll calculation. They process online payments, maintain filing and invoice monitoring systems, and audit petty cash envelopes. On bigger productions where there are multiple assistant accountants, one may carry out the duties of the central cashier while the second assistant may be responsible for all the accounts payable. 
Accounts trainee or cashier
Trainees are responsible for making and recording payments and helping to control accounts. See separate profile: cashier 
How do I become a finance controller?
Finance controllers have spent many years working in the industry before moving into this senior position.  Some go into finance from production management positions. Others work in finance in other industries before moving into film. A good route in is to start as a cashier and work your way up to being a production accountant and then step up to finance controller. Go to the cashier profile for full details of how to do this.
At school or college:
If you want to go to university, A-levels or Highers in accounting, business or business studies and maths are useful. Or you might want to take the following Level 3 vocational qualifications:
OCR Technical Diploma / Extended Diploma in Business
BTEC National Diploma / Extended Diploma in Business
If you want to go straight into a job or apprenticeship, the following Level 3 vocational qualifications will equip you:
AAT Advanced Diploma in Accounting
Diploma in Production Accounting for Film and Television
IAO Diploma in Accounting
BTEC National Diploma in Film and Television Production
Get an apprenticeship:
Apprenticeships are jobs with training. They're a great opportunity to earn while you learn. In the past, it has been challenging to find jobs as an apprentice within production companies, although there are now some employers offering assistant accountant apprenticeships tailored for working in film and TV. It might be worth looking for an apprenticeship as a junior production manager, accountant or book-keeper in a related industry. You can then transfer into film and TV drama at a later point if you keep up your interest and develop your contacts.

Check out What's an apprenticeship? to learn more about apprenticeships and Find an apprenticeship to learn how to find one in your region, or approach companies directly. Go to ScreenSkills information on apprenticeships for the main apprenticeship schemes in film and television.

Get a degree:
A degree in accountancy will stand you in good stead. It's not essential. Some people get qualified as bookkeepers, get work as cashiers and then work their way up without a degree.
Take a diploma in production accounting:
If you're already working in a finance or accountancy role, you might want to take The National Film and Television School (NFTS) Production Accounting for Film and Television diploma.
Take a short course:
If you have previous experience of working in a junior position in accounts or finance you can advance your career by taking part in the Assistant Accountant Training Scheme, delivered by the Production Guild. ScreenSkills lists relevant training courses on this website.
Network:
Go to ScreenSkills' events like Open Doors or other industry events to meet people working in production.
You might also be interested in…
The world's your oyster if you're a good finance controller in the film industry. There's a skill shortage, so if you're good, you will be in demand.
Further resources