Film and TV drama
Executive Producer (Film and TV Drama)
Also known as: Exec, EP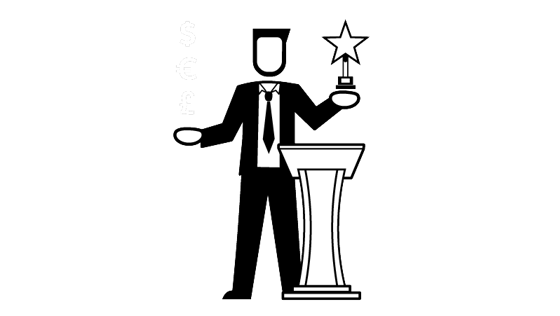 What does an executive producer do?
The executive producer is usually the leader of the whole TV drama – the person who oversees its journey from script to screen.
However, the role varies considerably depending on a variety of factors. Sometimes the title of executive producer is a nominal. It's used to credit an established writer who has signed off a drama but had little to do with its production. It's a role that applies to TV drama, rather than film.
Mostly, executive producers acquire screenplays for development. They pitch ideas to the TV commissioners and deal with the legal, financial, and marketing aspects of the TV series. They are the spokesperson for the production and have the final say.
The extent to which they're involved in the production itself varies. Sometimes they play a role in scripting, casting and crewing. Other times those tasks are left to the producer, production manager, and casting director.
Many executive producers are freelance. Often, they are the owners of the production company that's making the drama. They usually are working on several productions at the same time.
Watch and read
What's an executive producer good at?
Leadership: take responsibility for decisions and outcomes, lead all departments from the top, communicate, be a figure head
Knowledge of the industry: have extensive knowledge of and a passion for TV drama, appreciate trends in viewing, predict what will be popular
Creativity: generate new and exciting ideas, recognise new and exciting script ideas in others, have an entrepreneurial spirit
Negotiation: have a good business head, be good at selling, persuading, and striking a financial deal
Understanding of production: understand how programmes are made, production schedules, and the decisions which need to be made and be able to liaise successfully with programme makers
How do I become an executive producer?
Executive producer is the most senior role in a TV drama production. You have to work in television for many years before reaching that position. Most executive producers spend many years as producers so a good place to begin is as a runner, and then work your way up.
At school or college:
If you want to go to university, A-levels or Highers in drama and theatre, English, film studies or media studies are useful. Or you might want to take a Level 3 vocational qualification such as:
BTEC National Extended Diploma in Creative Digital Media Production.
Aim Awards Diploma in Creative and Digital Media
OCR Technical Diploma in Digital Media (Moving Image and Audio Production)
BTEC National Diploma in Creative Media Production and Technology
UAL Diploma/Extended Diploma in Creative Media Production and Technology
Get a degree:
You don't need a degree to be an executive producer, but if you want one don't be afraid to study a subject you adore. If you're interested in a degree more closely connected with film and TV drama, you might want to have a look at ScreenSkills' list of recommended courses. We recognise courses with our ScreenSkills Select award where they offer training in the relevant software, dedicated time to building a portfolio and have strong links with the film and TV industries.
Take a short course:
If you already have experience in the film and TV drama industries, you might benefit from taking a short course to prepare you for production. The National Film and Television School does courses in producing. Or take a look at ScreenSkills' list of training courses and see if there's one that fills in some of the gaps in your knowledge.
Become a trainee:
Apply to ScreenSkills' Trainee Finder scheme. Or try to get jobs as a runner. Sites like The Unit List and The Talent Manager and the Facebook group People looking for tv work: Runners are good places to find work. Some will advertise on their own careers site like ITV.
Network:
Getting jobs in the film and TV drama industries is often down to reputation and word of mouth, so making connections in the industry is essential. Engage with production companies' social media accounts.
You might also be interested in…
Being a director or a commissioner.
Further resources