Film and TV drama
Video assist trainee
Also known as: Video playback trainee, Video split trainee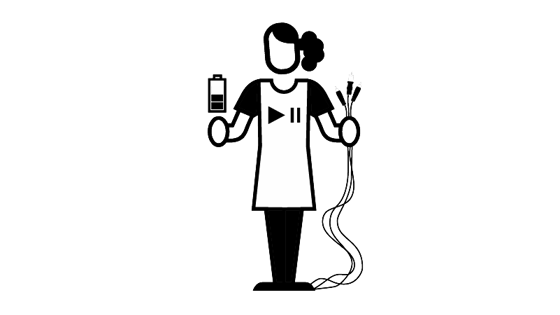 What does a video assist trainee do?
Video assist trainees are an extra pair of eyes and hands for video assist operators (VAOs.) VAOs take the images generated by the film or digital cameras and display them on video monitors so the director and other crew members see exactly what's been shot. These images are used to check continuity, provide an archive of the filming and show how visual effects might be used.
Trainees arrive at set early, help unload the vans, lay cables and set up the equipment. They help the VAO check the compatibility of the playback systems and test all the equipment.
They make sure batteries are charged and that the footage is backed up on a drive. They might take messages to other departments. They also take over the monitoring for short spells when the VAO is needed to edit the action or is called elsewhere.
What's a video assist trainee good at?
Concentration: be alert, have the stamina to pay attention to the shots on the video monitors through long filming days
Knowledge of video: understand video playback equipment, video and audio cables, wireless video links and the basics of video signals and formats
Watching film and TV drama: have a passion for the genre and a love of the industry
Learning by watching and asking: be able to observe what's happening and ask questions at the appropriate moments
Reliability: get to set on time and do what's asked
Communication: take direction from the VAO and listen to and share information with other members of the team
Tools of the trade
You will build up your kit over time. These items are useful to start with:
Scissors
Pens, Sharpies
Notebook
Head torch
Bum bag to put them in
Waterproof clothing
Layers or thermals
Walking boots or wellies
Multi-tool such as a Swiss Army knife, Gerber or Leatherman
Who does a video assist trainee work with?
Video assist trainees work with the VAOs and video assist assistants.
How do I become a video assist trainee?
A good way to become a video assist trainee is through the ScreenSkills' Trainee Finder scheme or as a trainee with camera hire companies or video playback companies.
At school or college:
If you want to go to university, take A-levels or Highers in a combination that includes art, art and design (photography) and physics. Or you might want to take a Level 3 BTEC National Extended Diploma in Creative Digital Media Production.
If you want to go straight into a job or apprenticeship, the following qualifications Level 3 vocational qualifications are relevant:
BTEC National Diploma in Film and Television Visual Effects
BTEC National Diploma in Photography
OCR Cambridge Technical Diploma in Art and Design (Photography)
OCR Technical Diploma in Digital Media (Moving Image and Audio Production)
UAL Diploma/Extended Diploma in Creative Media Production and Technology 
Get an apprenticeship:
An apprenticeship is a job with training, so it's a great opportunity to earn while you learn. However, it can be challenging to find jobs as an apprentice with production companies as many are not able to take on people for a whole year, which is an apprenticeship requirement at the moment. But in England, there's a Level 3 apprenticeship as a photographic assistant. You might be able to find a job through that standard with an employer in another sector, such as a government department or digital media company. Think about taking that job, learning the core skills of photography and transferring those skills into film and TV drama at a later point.
Before taking any apprenticeship, check what you'll be learning with your prospective employer and college, so you can be sure it will be giving you the skills you want. Go to Find an apprenticeship to learn how to find apprenticeships in your region or approach companies directly.
Get work with kit companies:
Find camera hire or video playback companies near you or contact video assist operators. Ask if you can do work experience with them. Ask for a job. Handle the kit and build up your knowledge and contacts. See out advice on approaching employers to learn how to do this.
Get a degree:
It's not essential by any means, but if you want a degree, have a look at ScreenSkills' list of recommended courses in film and TV. We recognise courses with our ScreenSkills Select award where they offer training in the relevant software, dedicated time to building a portfolio and have strong links with the film and TV industries.
Network:
Go to ScreenSkills' events, especially Open Doors where you can meet people who work in the industry. Give people in the camera department your details and ask if you can do work experience. Look at our page that explains how to network well.
Network online:
Create a LinkedIn profile. See if there's a Facebook page or other social media group for people making films or videos in your area. Join it. Create a ScreenSkills profile.
Become a trainee:
Apply to be a video assistant trainee through ScreenSkills' Trainee Finder scheme.
You might also be interested in…
Being a digital imaging technician.
Further resources