Film and TV drama
Producer (Film and TV Drama)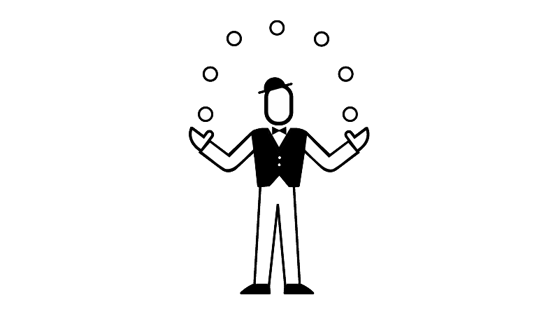 What does a producer do?
Producers are at the financial, practical and creative heart of a film or TV drama. They are often the first to get involved, spotting the creative opportunity and commercial viability of a production. They continue as the driving force right through to distribution.
They are the overall decision makers. Producers will come up with story ideas and hire writers or choose and secure rights to scripts. This is known as 'optioning' a script. They decide on the scale and budget of the film and source financing from investors, studios and distributors. They work with creative ideas from the director and approve production costs. They spot and solve potential problems throughout the production process. They approve locations and hire a team of staff for the production, delegating certain responsibilities to a line producer. It's their job to create a good working environment and they constantly communicate with everyone to make everything run smoothly. They have ultimate legal responsibilities for the health and safety of the crew on set and delivery of a completed film at the end of the production process.
Watch and read
What's a producer good at?
Film and TV production: have extensive knowledge of all the creative processes of making a film or TV programme including screenwriting, directing, and editing
Storytelling: know how to tell a story, make and approve creative decisions to help do this well
Commercial awareness: understand what makes a successful film, be able to market it to distributors and the public
Leadership: motivate and communicate well with everyone throughout the project, take the lead on decisions, create a good working atmosphere and adhere to legal workplace regulations
Organisation: be on top of the whole project, prepare schedules and a production budget using financial skills to secure funding and negotiate salaries
Who does a producer work with?
Everyone. Producers lead and communicate with the whole production team as well as distribution and marketing teams. They answer to executive producers who serve as the overseeing face of the film studio, financiers, or who (in TV drama) are the overall leads on a series.
How do I become a producer?
Film producers are often hired based on reputation so you need a lot of experience. A good understanding of all aspects of filmmaking is essential. Starting out as a runner or trainee to get this experience. See our production trainee job profile for more details. You'll need a combination of business skills and creative vision for this job and an understanding of both sides of the industry. You can to apply to ScreenSkills' Trainee Finder scheme.
At school or college:
If you want to go to university, A-levels or Highers in drama and theatre studies, English, film studies or media studies are useful. Or you might want to take a Level 3 vocational qualification such as:
BTEC National Extended Diploma in Creative Digital Media Production
Aim Awards Diploma in Creative and Digital Media
OCR Technical Diploma in Digital Media (Moving Image and Audio Production)
BTEC National Diploma in Creative Media Production and Technology
UAL Diploma/Extended Diploma in Creative Media Production and Technology
Build a portfolio:
Create a showreel that you can show off to collaborators and financiers. Go to how to make a showreel to learn how.
Get a degree: 
A degree in media studies, film production or film history will equip you with knowledge and experience of cinema or television and production sets. Have a look at ScreenSkills' list of recommended courses and select one in film and TV. We recognise courses with our ScreenSkills Select award where they offer training in the relevant software, dedicated time to building a portfolio and have strong links with the film and TV industries. Courses in business or arts management would also be helpful.
Take a short course: 
Hone your skills in producing by taking a specialist course. Go to the list of training courses recommended by ScreenSkills and see if there is one in production.
Network:
Go to ScreenSkills' events like Open Doors to meet people working in development departments. Show them your portfolio and give them your contact details. Go to how to network well for some tips.
Network online:
Create a LinkedIn profile. See if there are Facebook pages or other social media groups for people making films or TV in your area. There might even be groups for runners and trainees. Join them. Create a ScreenSkills profile. There are a lot of crewing agencies that will charge you to be on their books. Sign up to the free ones initially. Wales Screen, Northern Ireland Screen and other areas offer free crew databases. Find a film office near you and get connected. If you do sign up to paid sites, make sure they specialise in the areas in which you're interested.
Become a trainee:
Apply to ScreenSkills' Trainee Finder scheme. Or try to get jobs as a runner. Sites like The Unit List and The Talent Manager and the Facebook group People looking for TV work: Runners are good places to find work. TV Watercooler gives advice from production companies on how they recruit runners. Some will advertise on their own careers site like ITV Jobs.
You might also be interested in…
Being an executive producer, director or distribution executive in the film and TV drama industries. You might also be interested in being a visual effects (VFX) producer in VFX, being a games producer in the games industry, or being a director or producer in the in the animation industry. Alternatively, you could consider being a producer, producer director, specialised producer, series producer, production executive or talent manager in the unscripted TV industry.
Further resources