Film and TV drama
Sound mixer
Also known as: Sound recordist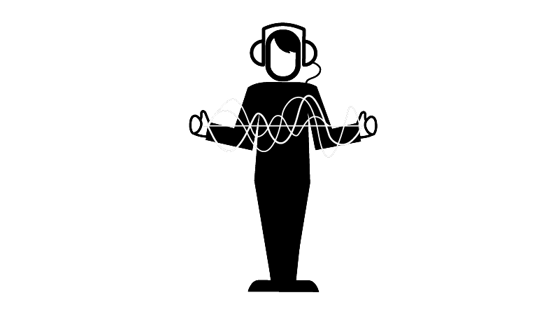 What does a sound mixer do?
Sound mixers head up the department responsible for all the sound recorded during filming. This is predominantly dialogue but can include sound effects and atmosphere.
Before shooting starts, they meet with the producer and director to discuss the best method of capturing sound alongside the director's shooting style. They visit locations to check for potential sound problems, like passing trains or road noise.  
During filming, sound mixers ensure audio from radio and boom microphones is recorded at a good level for every take. If they flag up a problem, the director decides whether to do another take or correct it in post-production.
Quite a lot of sound on a film or TV drama is added in the edit. Speech is often corrected through ADR (automated dialogue replacement) a way of re-recording in a studio.
Most film sets are challenging environments for mixers. Costumes rustle. Generators hum and cameras point in places where a microphone needs to be. Sound mixers solve the problems, often under pressure. They work on a freelance basis.
Read
What's a sound mixer good at?
Hearing: be able to hear precisely and to concentrate on sound in a distracting environment
Understanding sound: know how it moves, how we hear, how sound can be manipulated and distorted
Knowledge of equipment: understand electronics, recording, playback and editing gear
Attention to detail: be able to listen to and manipulate tiny sounds, keep accurate and precise records
Film production: know how sound can tell a story, understand the requirements of other departments, including camera, rigging, art, wardrobe and hair and make-up
Communication: be able to listen to the director, give instructions to other members of the team, persuade other departments of the importance of the needs of the sound department and share decisions made while under pressure
Who does a sound mixer work with?
Boom operator or first assistant sound
A boom is an extendable arm on which a microphone can be mounted. They are designed to pick up the sound without appearing in the shot.  Boom operators are responsible for operating booms as well as placing radio or clip microphones to capture the best quality dialogue and sound effects. They must carefully note all planned camera movements and lighting requirements to make sure the microphone is always hidden.
Sound assistant (second assistant sound, third assistant, utility sound technician, cable person)
Sound assistants begin work on the first day of shooting and help unload, check and set up sound equipment. They find and stop unwanted noise (including laying carpets) and check batteries for the sound crew. They may help attach clip microphones, negotiate cables on the studio floor and ensure sound rushes are correctly filed at the end of the day. Approximately three or four years as a sound junior or trainee is advised before moving into this role.
How do I become a sound mixer?
A good route to becoming a sound mixer is to start as a trainee and work your way up through the roles outlined above. Go to sound trainee for detail on how to do this.
At school or college:
To go to university for a sound-related course, you might want to study A-levels or Highers in maths, physics and music.
If want to go straight into a job or apprenticeship, then the following Level 3 vocational qualifications are relevant:
BTEC Diploma/Extended Diploma in Electrical and Electronic Engineering
BTEC National Diploma/Extended Diploma in Music Technology
BTEC National Diploma in Film and Television Production
BTEC National Diploma in Music
BTEC National Diploma in Sound Production
BTEC National Extended Certificate in Sound Engineering
BTEC National Extended Diploma in Electrical and Electronic Engineering
RSL Subsidiary Diploma for Music Practitioners (Technology)
OCR Technical Diploma in Digital Media (Moving Image & Audio Production)
UAL Diploma/Extended Diploma in Music Performance and Production
Build a portfolio:
Create work that you can show off to employers. This is essential. Go to build your sound portfolio to learn how.
Get an apprenticeship:
Apprenticeships are jobs with training, so they're a great opportunity to earn while you learn. However, it can be challenging to find jobs as an apprentice with production companies as many are not able to take on people for a whole year, which is an apprenticeship requirement at the moment. But in England, there's a Level 3 apprenticeship as a Creative Venue Technician. You might be able to find a job through that standard with an employer in another sector, such as the theatre. Think about taking that job, learning the core skills of sound and transferring those skills into film and TV drama at a later point.
Before taking any apprenticeship, check what you'll be learning with your prospective employer and college, so you can be sure it will be giving you the skills you want. Check out What's an apprenticeship?  to learn more about apprenticeships and find an apprenticeship to learn how to find one in your region, or approach companies directly. Go to ScreenSkills information on apprenticeships for the main apprenticeship schemes in film and television.
Get a degree:
It's not necessary to have a degree, but you might want one in sound engineering or music technology. Have a look at ScreenSkills' list of recommended courses in film and TV. We recognise courses with our ScreenSkills Select award where they offer training in the relevant software, dedicated time to building a portfolio and have strong links with the film and TV industries.
Take a short course:
Take the National Film and Television School's course in Location Sound Recording. Go to the list of training courses recommended by ScreenSkills and search for "sound".
You might also be interested in...
Being a sound recordist in unscripted TV. There are also openings in commercials and corporate and music videos. Or you might want to be a sound designer in post-production.
Further resources