Find an apprenticeship
Apprenticeships can be a great way for people to enter the screen industries - but they can be hard to find.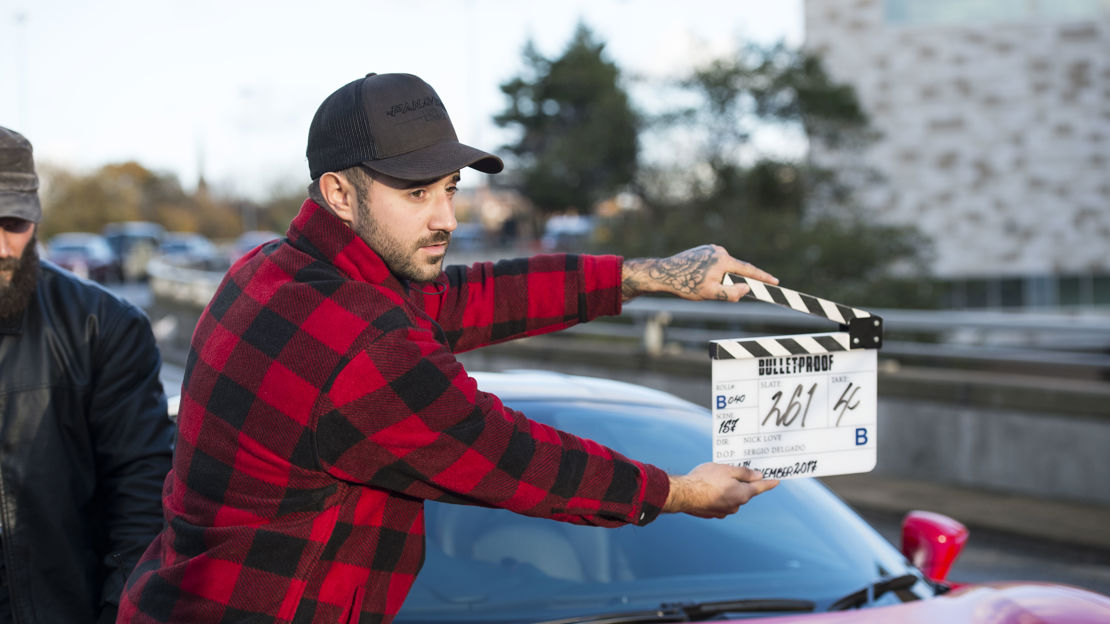 On set of Bulletproof © Ali Painter, Vertigo Films/Sky UK 2018
Explore different roles in the screen industries
If you're interested in a career in the screen industries, apprenticeships can be a good way to get in - but it can be difficult to know where to find them. 
Start your exploration by finding the job role you want in ScreenSkills' job profiles. Each job profile has detailed information about what kinds of apprenticeships might be available in that particular role.
Search for apprenticeship vacancies
Look on job websites for apprenticeship vacancies. Apprenticeships are advertised in the same way as other jobs.
If you're interested in working for a particular employer, check out their website. If the company has a newsletter, sign up and keep an eye on vacancies.
Use the government websites to help you in your search.
Explore apprenticeship schemes
Apprenticeship schemes are organised by employers and usually recruit a number of apprentices across a variety of roles. They tend to be open for applications once a year, so it's important to know when they are recruiting. There are a number of well-known apprenticeship schemes run by the screen industries from broadcasters such as the BBC, Channel 4, ITV and Sky. Increasingly, employers are working together to develop apprenticeship schemes: for example, companies such as Framestore, DNEG and others have come together with the Next Gen Skills Academy, to offer apprenticeships for the VFX industry.
Discover apprenticeship schemes
You can find links to several apprenticeship schemes below; remember to sign up for their alerts and follow them on social media to receive information on opportunities: 
Broadcasters
VFX
Explore apprenticeship standards in England
Apprenticeship standards set out the knowledge, skills and behaviours that you need to demonstrate to achieve an apprenticeship. You can think of them like a job advert describing the types of work that you will be doing in your role as an apprentice. The Institute for Apprenticeships and Technical Education provides a list of approved standards in England.
Apprenticeships are categorised by routes and there are a number of apprenticeships in the Creative and Design route that relate to job roles in the screen industries. The apprenticeship standard page lists the names of companies that were involved in developing the apprenticeship standard, and you can search those names and the companies' websites to see the apprenticeships they offer.
Discover screen related apprenticeship standards

It's also worth noting that even if you want a career in screen, there might be a suitable apprenticeship for you outside the screen industries.  You could, for example, have an apprenticeship in the construction industry as a way into becoming a construction manager on film sets. Or an apprenticeship in the beauty industry before becoming a TV make-up artist. Likewise, apprenticeships in the accounting, business administration, marketing and catering industries can all lead to roles in screen.
Contact local FE colleges and private training providers
Further education colleges usually advertise the apprenticeships which they offer locally and it is worth checking out your nearest college to see what opportunities are available. Employers also work with private training providers to deliver apprenticeship training. You can find a list of training providers who deliver apprenticeship standards in England by looking on the Institute for Apprenticeships and Technical Education's apprenticeship standards page and following the link to 'Find an apprenticeship training provider that delivers this standard' in the column opposite the main text.
The link is aimed at employers and asks you to enter your postcode and whether your organisation is a levy payer – so as you are just trying to research training providers answer either 'yes' or 'no' to see the full list of training providers that deliver each standard. This will provide you with names and website links to training providers and colleges that deliver the apprenticeship standard. You can then browse their website and follow their social media accounts to see if they have opportunities available. Websites for training providers vary and although they are often directed at employers, some allow you to register your interest.
Discover training providers that deliver screen apprenticeship training
Some of the training providers delivering screen related apprenticeship training include:
Be flexible
When searching for an apprenticeship be prepared to:
be flexible on job roles and location
wait for application schemes to open
explore different options for developing your career in screen. Have a look at our advice for getting in