This guidance is published by ScreenSkills in partnership with the Film and TV Charity. It was produced by the charity's Training+ Working Group and Focus Group in response to research on mental health and training in the industry.
ScreenSkills now leads this working group and will continue to update and develop the guidance.
It is designed to give you a framework or overview of the different areas of training you could consider or include when putting together a holistic mental health training plan for your staff or your freelance team.
The guidance bears in mind the specific concerns and needs of the film and television industries. It also looks at factors beyond traditional mental health training which might be important to consider.
The members of the working and focus groups are as follows:
Working Group: BBC, Bectu, BFI, BIFA, Channel 4, Film and TV Charity, ITV, Mama Youth, Production Guild of Great Britain, ScreenSkills and Sky.
Focus Group: 6ft From The Spotlight, Dart Centre Europe for Journalism and Trauma, Dolly Mental Health, Film in Mind, Men Talk Health, Solas Mind, Team Human.
The guidance is divided into the following sections:
Introduction
Why should employers invest in mental health?
Understanding your company's needs
Mental health training accreditation
Addressing industry factors which contribute to poor mental health
Different styles of training and learning
1. Introduction
In 2021, the Film and TV Charity published a White Paper which highlighted the need for more mental health training for people working in the screen sector and recommended developing an industry-specific approach.
As well as raising awareness of mental health issues, it is important to understand and address certain factors which are specific to the screen sector, so you can equip people with the resources they need to develop and implement safe working practices.
To achieve this, you must consider a holistic approach to mental health training and provide access to ongoing development.
Through an industry working group, the following guidance has been curated to help employers and freelance managers understand what factors to consider and to support everyone they work with, including senior leaders, managers, employees and freelancers.
There is no one solution as each organisation or team will find an approach that best suits their people and needs.
Following this advice, employers and those with line-management responsibilities will feel empowered to put together immediate and longer-term training plans for themselves and the people who work with them.
2: Why should employers invest in mental health?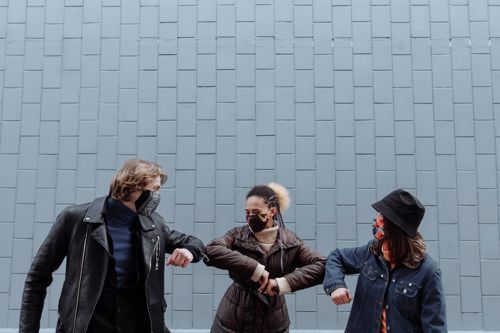 The 2020 Looking Glass Report commissioned by the Film and TV Charity reported that nine in 10 workers in film and TV have experienced a mental health issue. It is clearly time to put mental health and wellbeing centre-stage and ensure a safer, happier and healthier industry.
What's more, if you want to attract and retain the best and most diverse talent, create compelling award-winning content and be a leading player in the global moving image industry, you must address the root causes of poor mental health in all working practices.
Legal responsibility

Employers have a legal responsibility to ensure the physical and psychological safety of the people who work for them. This includes employees, freelancers, contractors, visitors and members of the public.

Find out more:
Benefitting your business

A safer and happier environment means higher employee loyalty and retention, avoiding unnecessary recruitment costs, and enables you to attract the best talent.

The 2020 Deloitte report Mental health and employers: refreshing the case for investment found a strong financial case in favour of employers investing in mental health, with an average return on investment (ROI) of £5 for every £1 invested.

The Deloitte report further found that higher ROIs were achieved by organisations which invest in large-scale culture change, focus on prevention and building resilience in their workers, and tailor support for those at higher risk.

It states that more could be done to raise awareness and provide adequate, appropriate training with formalised support. This is especially true in smaller companies where workers may be at greater risk.
Better mental health in film and TV

Working in the film and TV industry brings special job satisfaction that comes from stimulating and creative work, supportive colleagues, bearing witness, making a difference, holding people to account, feeling valued and representing the society you live in.

To be an authentic and accountable voice in this world you must look after yourselves and your workers first. Only then can you truly make an impact.

Around half of workers in the culture sector are self-employed freelancers. You must ensure that training to support good mental health is made available to all. By supporting all of your workers, you can develop a more resilient, diverse, productive and financially stable industry.

By working together to develop trusted training programmes, you reduce the pressure on those in need of support and provide a safer working environment.

Find out more about the Film and TV Charity's work on championing better mental health for everyone working in film, TV and cinema as part of the Let's Reset campaign over 2021-2022.
3. Understanding your company's needs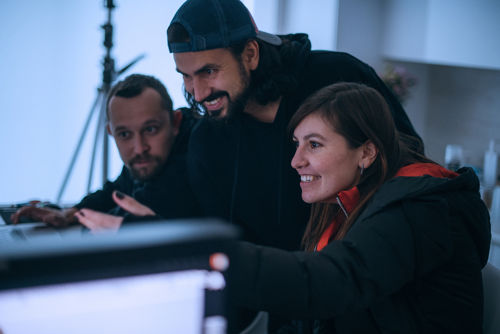 Each organisation should consider what is relevant to them depending on their size, location of staff and specific needs for a particular production or considering the work that the company or team does.
What do you need to provide to ensure the psychological safety of everyone who works with you and how can you offer appropriate, relevant and meaningful support?
To answer these questions, you should carry out a risk assessment. There is more advice on how to do this below. It will help you identify what is needed so you can then start addressing each need.
Bigger organisations might have internal, corporate structures in place to help support workers, such as in-house training, HR resources and an Employee Assistance Programme.
For smaller companies, there are still ways to provide support even if your company only has a few permanent staff members. For example, you could contract a third-party independent organisation to provide HR support at a cost that is appropriate to the scale of your company and workforce.
Companies of any size should have corporate policies in place, for example safeguarding and anti-discrimination. Make sure these are kept up to date – again, a third-party HR organisation can help with this. These policies should be made available to everyone who works with you.
Consider your organisational or production-wide communications procedures. What is the mechanism for reporting upwards? How will you stay in touch with your workers? Include this information in your on-boarding documentation, for example on call sheets or when agreeing contracts.
Further support and best practice recommendations:
The Film and TV Charity's Whole picture toolkit: a resource for mentally healthy productions will be available in February 2022, to help productions throughout all stages in the production cycle. Co-designed with TV and filmmakers, it has a clear set of actions for each stage in the production cycle. It also contains examples of best practice and ready-to-use templates.
The Bectu Welfare Policy will be published in 2022 following consultation with members. It provides practicable policies which have the dual purpose of benefiting the workers and production companies. In the meantime, find out what other support is available on the website or email the membership team.
There is support available to production companies through Pact or for individuals through the Production Guild of Great Britain and Directors UK.
Risk assessments

All companies and productions should carry out psychological risk assessments in the same way as you do physical risk assessments. This will identify threats to both physical and psychological health and physical and psychological safety.

It allows you to prevent risks where possible and take steps to mitigate them where you can't. The risk assessment should be carried out on an organisation-wide or production-wide level and should be reviewed regularly.
The Film and TV Charity's Whole Picture Toolkit contains guidance on writing a mental health risk assessment specifically for productions. It helps you to consider which mental health risks and stressors are present in your production and make an action plan to keep crew safe and motivated. There's also an example of a completed assessment, based on several actual productions, which includes some of the potential control measures you could use.
The Bectu Creative Industries Training Passport (CRISP) course offers a template production risk assessment form and hazards checklist as part of the student materials. It also covers stress using the Health & Safety at Work Act 1974 and Management of Health & Safety at Work Regulations 1999 as reference points. It includes a section on mental health (including physical safety for intimate scenes, emotional safety and measures that could be put in place). It is a one-day course accredited by the Institution of Occupational Safety & Health (IOSH).
Providing training and support for freelancers

Organisations should provide training for freelancers on mandatory and compliance training and also on any systems required for the work you engage them to do. Consider making mandatory some basic training on mental health awareness and risks in the industry, as well as leadership training for anyone in a management position.

Where the freelancer has already recently completed this training, you might offer a refresher course or further, relevant mental health training to develop their continuing professional development.

Here are just a few ways you might support your freelancers:
Resource sheet with information on what support is available and how to find out more
Webinars or events on relevant topics, including pre-recorded online sessions
Access to an Employee Assistance Programme
Regular online meetings or forums to keep freelancers updated on policies and where to find support, and to address their questions or concerns
Access to online resources such as an intranet wellbeing site
Peer support networks
Clear process for freelancers to feel able to discuss their needs, such as a dedicated manager or mentor, with a confidential way for them to provide feedback without fear of reprisal
Signpost resources available to freelancers across the industry, including:
Summary

Here are a few points to consider:
Risk assessment to identify and address specific risks or needs
Corporate wide initiatives
Senior leadership initiatives
Organisational support networks
Departmental champions
Peer support groups
Mandatory training for all
Specific training for relevant people
Online guides and clear communication channels for reporting upwards
Corporate Employee Assistance Programmes (EAP) – these can be expanded to include freelancers currently working with you
Have a look at the Film and TV Charity's curated resources to help you to support your team.
Case studies – find out what has worked well

Experience of a freelancer with 30 years of journalistic experience across a number of networks – anonymous.
Julie Freeborn, Occupational Psychologist, BBC:
"Whilst working on some BBC investigative stories, their manager who had attended a BBC Mental Health Awareness session recognised a marked deterioration in their mental health that was negatively impacting on their performance and productivity.
"As much as the manager could do to support them it became obvious this person was becoming unwell. The manager reached out to a BBC Mental Health First Aider and Trauma Risk Management Practitioner (both roles are peer to peer networks of staff who have volunteered to attend training to have the skills to support their BBC colleagues) to engage with the freelancer.
"From the conversation with the MHFA it was identified the freelancer was struggling with a complex mix of psychologically traumatising events they had experienced from childhood, through their personal life and professional career as a freelance journalist that was being triggered by a recent event.
"Whilst it was considered that the BBC work wasn't the primary cause of their ill-health, it was recognised the BBC work was negatively impacting on their wellbeing and they were potentially close to a mental health crisis.
"Through a panel made up of the manager, HR and a specialist health practitioner the team felt it was appropriate to invest in a psychiatric assessment to confirm a diagnosis, help explore the reasons for their mental ill-health, identify work adjustments, support and get recommendations for appropriate therapy.
"Following the assessment where they were diagnosed with Complex PTSD by a trauma specialist; the freelancer actually self-funded their therapy, recognising that the issues were not caused by the BBC work."
The freelancer has commented: "I am now on the road to a full recovery. It wasn't easy and there were many tears shed along the way but I am now back in a good place and back at The BBC working, which is a joy as I was seriously thinking of an alternative career. I used to feel ashamed and embarrassed about my 'dark' secret of struggling with depression and my mental illness. I now wear that badge with pride having overcome it and kept on moving forward. In some ways too it has made me a more empathetic and compassionate journalist. We as "blokes" don't like talking about their 'mental health stuff' which I know now to my cost."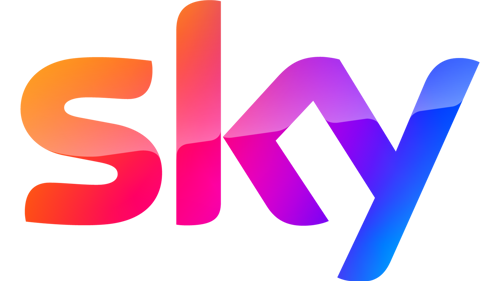 Across the Sky family we were able to financially support our PAYE freelancers in 2020 during the first lockdown when most freelancer work at Sky and across the industry dried up.
As the world began to open up Sky put in countless measures to be Covid secure, engaging all freelancers on the impact this would have on them.
Jo Brookman, SPS Post bookings team leader, Sky Sport:
"In post production we are really keen to see our freelancers as part of our team. Beginning with the IR35 changes, we kept our freelancers informed through the whole process as to how their work with us would potentially be affected, reaching out with phone calls and group meetings to guide them through the process.
"Since the pandemic we in Post have been really mindful of the impact this had on our freelancers, our teams were empathetic to their situation and through regular meetings we were able to answer questions on payments Sky could offer to our PAYE freelancers and signpost them to support that was and is available to those limited companies.
"Once we began to welcome our teams back on site we engaged again with our freelancers to reassure the safety aspects of our sites. Our director of post was fully behind the reassurance piece, calling freelancers who may have been anxious to come back in.
"Our edit suites remain single occupancy and social distancing remains in place and is strictly monitored.  We  offer training to freelancers where we recognise a skill would be beneficial to our output and ultimately our customers.
"We make a point of all staff communication being sent to our freelance population. We believe their needs and wellbeing are just as important as those permanent staff. We rely on them so much that it would be detrimental not to treat them that way. We continue to look for better ways we can support our freelancers in post and at Sky."
MAMA Youth Project
Bob Clarke, CEO, MAMA Youth Project:
"At MAMA Youth Project, the welfare of our staff is a major priority for us. Apart from working long hours, we work with young people with challenges in their life such as homelessness, mental health, ex-offenders, self-harmers to name but a few.
"Working with young people from these backgrounds can be very challenging for the staff and their mental health. There is an internal support procedure but we have decided to pay for a counselling service through our HR, which is outsourced.
"For a small fee, all staff and contractors can receive counselling while they are on contract and a further six months of support after their contract has ended. This service also extends to all the young trainees.
"As a small organisation and production company, this is an amazing service to offer our staff and contractors. It is a tangible demonstration of our commitment to their mental health and welfare. I cannot see any reason why all small to medium size companies would not want to provide a service like this."
4. Mental health training accreditation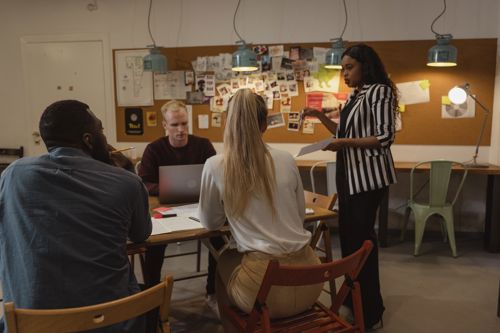 There are three officially accredited mental health training frameworks in the UK: MHFA, i-act and NUCO. 
These courses are based on building awareness and are not bespoke to the screen sector, or to managers.
When booking training that addresses mental health, it is important to ensure that the training provider has the necessary skills to deliver a safe and trusted course.
You should also consider upfront what follow-on support will be available after the course and what other training you will make available, to address all factors which contribute to poor mental health.
Mental health training is also available from Mind, including specific training for employers and managers, and through the NHS.
What should you consider when booking mental health awareness training?
What are the mental health training needs in your team? Have you carried out a Risk Assessment?
Who is the training for, what are their responsibilities and who will they be interacting with? For example: managers, permanent staff, a team working on a particular production, someone with a particular need or is at high risk, HR, Heads of Department, remote workers etc.
Have you carried out your legal obligations regarding safety at work? This includes both the physical and mental safety of your workers.
Is your team in need of general or specific mental health training and/or do they require professional mental health support?
Does the trainer have accreditation in mental health training?
Does the trainer understand working practices in your industry? This may not be compulsory but experience in the industry may help trainers relate to the attendees' practical needs.
What communication channels are in place for individuals to feedback regarding the training or trainer and how will this information relate to training decisions in future?
What provisions are in place to support your team after they have completed the training course? E.g. refresher sessions, allocating mental health beacons, setting up or signposting peer groups.
How does the training fit within the individual's ongoing development training plan?
Who is responsible for training in your organisation?
What can you offer that would promote good mental health, mitigate psychosocial risk factors and make your organisation a mentally healthy place to work, to benefit everyone?
Mental Health First Aid (MHFA)

Mental Health First Aid (MHFA) is a two-day interactive, practical course which educates someone to identify signs that someone may be experiencing a mental health issue and empowers them to take the appropriate action in any given situation.

Similar to physical First Aid, the aim of Mental Health First Aid is to teach someone to be an initial source of support if someone is showing signs of ill health in order to prevent the issue from becoming more serious before professional help is available. Mental Health First Aiders might be based in your office, studio or on a production, and might be listed, e.g. on a call sheet or office noticeboard.

Mental Health First Aid trainers must have completed the MHFA Instructor training programme accredited by the Royal Society for Public Health. On completion of the course, the attendees are certified by MHFA England, Scotland, Wales or Northern Ireland to be a Mental Health First Aider for three years before a half day refresher is required.

The training covers:
Spotting signs and symptoms of key mental health issues such as depression, anxiety, eating disorders, self-harm and psychosis
How to approach, listen to and respond to someone displaying signs of a mental health issue, including in crisis situations such as those experiencing panic attacks or thoughts of suicide
How to empower someone to access the most appropriate support for them, whether professional or other
Supporting yourself in supporting others
Mental health and employment law
Tackling stigma
Find out more about Mental Health First Aid in your area. Certification in the UK lies with the relevant MHFA bodies in England, Scotland, Wales or Northern Ireland.
i-act

i-act is a one day face-to-face or a half day online course that is accredited by the Royal College of Psychiatrists to manage and promote positive mental health and wellbeing. The accredited i-act course for managers is aimed at supporting their teams to improve wellbeing and helping them to support other team members who may experience a mental health or wellbeing issue.

The course is appropriate for Heads of Department or crew members to gain a greater understanding of how to manage mental health and wellbeing issues and help recognise when colleagues may need further help and support.

It includes practical tools and guidance on building resilience in yourself and others, how to connect with colleagues who may be experiencing a mental health issue, and what the legal requirements are regarding mental health and safety at work from the Health and Safety Executive (HSE).

The training covers:
What is mental health & wellbeing?
Classification of mental health issues
Substance misuse
Anxiety, depression and suicide
Stigma and discrimination
Improving wellbeing and resilience
Signposting self-help and professional help
Mental health and the law
Find out more about i-act.
NUCO

NUCO Training offers specialised and bespoke instructor training in safeguarding and mental health.

All NUCO qualified instructors hold a minimum Level 3 education and training qualification to ensure quality of delivery and the safety and inclusion of all learners.

NUCO instructors offer national qualifications in Mental Health Awareness (Level 1) and First Aid for Mental Health (Levels 2 and 3). The NUCO curriculum has flexibility allowing instructors to tailor courses for companies.

The training covers:
What is first aid for mental health, including the impact of mental health issues on personal and professional lives and tackling mental health stigma in the workplace
Identifying poor mental health
Signposting and starting a conversation
Understanding and coping with stress
Mental health conditions including signs and symptoms of depression, anxiety, psychosis, eating disorders, suicide and self-harm
Improving workplace culture
Assessment
Find out more about NUCO Training.
Qualified mental health professionals

Fully qualified and accredited mental health professionals will abide by an ethical code of practice and have regular supervision with an experienced mental health practitioner to ensure their standards of care remain high. Professionals include counsellors, psychotherapists and psychologists.

The following organisations have lists of approved practitioners:
5. Addressing industry factors which contribute to poor mental health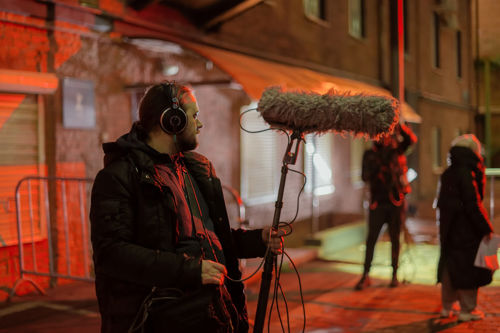 An effective mental health strategy for your workplace means not only raising awareness but also developing skills and tools to implement a mentally healthy working environment for all at every level.
This means including training to address industry-specific factors which contribute to poor mental health, specific training for managers, better understanding of how mental health and related training works and its benefits, including the need for follow-on support and the integration of mental health training into other existing training and development programmes.
Mental health training raises awareness that everyone has mental health and highlights the issues of having poor mental health. This is important for everyone to understand on a personal level as well as across a team and those they manage.
Within accredited mental health training frameworks there is limited scope to deliver bespoke courses for an industry. Therefore, the training doesn't tend to identify or address industry-specific factors which contribute to poor mental health in film and TV.
By understanding what these contributing factors are, how they directly impact an individual's mental health and how you might address and mitigate against these factors, you can develop practical tools to benefit yourselves and others with better mental health. It is therefore important to include relevant training courses in mental health training plans.
Here we have identified some of the main factors in our industry working practices and culture which contribute to poor mental health and suggested how training might help to reduce or prevent the ill effects on workers.
Long hours

Crew on productions are regularly expected to work 10+ hour days and often for more than five days in a row.

There can also be an expectation of exceeding agreed working hours, with pressure coming from producers and Heads of Department to operate in a culture of long hours.

Calls and emails received outside of working hours result in crew unable to switch off, as well as receiving last minute schedule changes. This impacts directly on people's mental health and on their personal and family lives, further exacerbating issues.

Working long hours and irregular shifts also have potential risks to physical safety, including sleep and the ability or time to look after physical health such as regular exercise.

As well as long hours, the lack of control over one's working hours has a severe detrimental effect. Consider how you can minimise last minute unnecessary shift changes, by including appropriate contingency into production schedules. Have your producers been trained to understand how to gain the best from your crew, such as shorter and more defined working days?

The unsociable working hours also cause isolation. The Film and TV Charity's Looking Glass Report also indicated that this is a particular issue for carers, people from ethnic minority backgrounds and freelancers.

Peer support was identified as incredibly beneficial to help combat isolation in industry workers.
What training can help and how?

Manager and HOD training on effective working culture, practices and communication. E.g. not sending emails or calling people outside of their working hours, understanding how to give appropriate notice regarding schedule changes, inclusive cultures and how to communicate to avoid people feeling pressured by their manager, active bystander training to call out destructive behaviour
Training for people with budget or schedule responsibilities. E.g. include a session on how to accommodate safer hours and days when training people on how to use budgeting or scheduling tools
Culture change. For example, training for senior leaders in mental health awareness in order to feel knowledgeable about why and how to change the culture and implement more viable organisational practices
Understanding different working options. E.g. job sharing
Links to relevant resources:
The following courses from ScreenSkills run periodically over the year so may not all be available at all times. Please check the training and opportunities directory for the latest information:
Other resources: 
The Film and TV Charity's Whole Picture Toolkit

contains guidance on implementing a 'media blackout' to give crew uninterrupted rest periods

Bectu is putting together a Welfare Policy to help implement safe working conditions. In the meantime, have a look at their information on managing stress and mental health
Guidelines, suggestions and ideas on how to make the full lifespan of a production fully inclusive for parents and carers from Raising Films
Working away from home

It is an understanding in the industry that occasionally work requires being based far from home. Combined with long hours and consecutive working days, this can create stress and pressures leading to adverse effects on mental health.

Furthermore, many productions – especially those working in news or current affairs – involve working in hazardous environments. This is a massive concern for the individuals as well as their families. It is important to consider the impact and provide relevant support.
What training can help and how?

Managing your own mental health. E.g. mental health awareness and other tools
Provide on-site support. E.g. training for managers, first aiders or Wellbeing Facilitators
Providing specific and relevant training or other mental health support as appropriate for the particular project. E.g. training for hazardous environments, individual or group psychotherapy, how to implement clear and robust communication channels
Links to relevant resources:
Bullying, racism and harassment

Bullying, racism and harassment can often go unchecked in production. This can create a negative working culture that permeates a crew and creates issues throughout a production or within a workplace. This culture of harassment has become normalised in the industry resulting in endemic poor mental health for crew.

This issue is exacerbated through power imbalances between team members. Directors, HODs and line producers can be rights holders or essential to the project creatively or financially which makes it difficult to hold them to account or be criticised for actions that can contribute to poor mental health on productions.

Meanwhile, more junior crew can be made to feel that they should be grateful for positions or in need of their first breaks in the industry, leaving them feeling that they must accept abuse. The potential of calling out abuse can compound poor mental health.

People who have a background that is underrepresented in the industry are at higher risk of bullying and harassment and therefore are more likely to suffer from poor mental health. This includes those from an ethnic minority background, women, people with a disability, neurodivergent people, those who identify as LGBTQI+ and anyone who feels different or alienated from the rest of the team.

If unhealthy working relationships and expectations continue, they are propagated through the industry as people are promoted without receiving appropriate training and support.
What training can help and how?

Line manager training on managing difficult conversations, early intervention and mediation
Anti-bullying and harassment
How to be an active bystander
Unconscious bias
Inclusive cultures/diversity and inclusion
How to be a wellbeing and safeguarding facilitator
Psychological safety
Financial uncertainty

Late payment of invoices and salaries is a common issue in the industry. This puts undue burden on crew and contributes to stress outside of the production.

With the industry's high reliance on freelancers, it is important to understand and mitigate against the stress that freelancers might feel about the lack of job security or regular pay. Even in longer-term contracts, there is often uncertainty about whether contracts will be renewed and a lack of timely communication.
What training can help and how?

Line manager training
HR / accounts training
Communication skills
Links to relevant resources:
Improper training

A lack of relevant and appropriate training on productions can lead to crew being expected to undertake tasks they are not qualified for or confident in.

This creates risk as well as a mental strain on crew opening themselves to potential hazards. For example, driving vehicles they are uncomfortable with, working at heights or with hazardous materials or using technology and tools such as harnesses and rigging without sufficient training have all been reported.

There is also an issue in the industry with lack of appropriate line management and people training. Those who are highly skilled or experienced in their craft are expected to step up with little or no formal support. Not only does this cause stress for the person stepping up, but there is also a risk of propagating poor working practices with no pause to reset.
What training can help and how?

Find out what skills are required for each role in your team and ensure the individuals are given appropriate training in advance
Ensure anyone with line management responsibilities have received appropriate training and guidance
Links to relevant resources:
Low job security

Often people are hired on short term contracts with a weighting of power in the employers' favour and with little communication or agreement on contract extensions. Some roles are also classed as trainee positions or internships or in some cases are uncontracted. This leaves crew at the mercy of many issues noted above and causes added stress of being easily replaced or fired.

This also makes it very difficult for freelancers to raise issues with bullying or harassment, to seek support for mental health or to express physical or mental illness including underlying conditions.

Crew often find they are unable to ask for time off work, even to visit a doctor. People at higher risk include carers, people with disabilities and neurodivergent people.

Employers are required by law to provide reasonable adjustments and the investment will help people work more effectively, with better job satisfaction and company loyalty.
What training can help and how?

Understanding employment law
Anti-bullying and harassment
Inclusive cultures
Links to relevant resources:
Working with vulnerable contributors or on distressing content

The Looking Glass Report found that only 14% of those with experience of working on programmes with vulnerable contributors said they received sufficient support to manage their own mental health, and only 16% of those working with challenging or traumatic content said they received sufficient support to manage their own mental health.

Not only does this imply serious risks for individuals while they are working, but also has a lasting impact. For example, burn-out and post-traumatic stress disorder.
What training can help and how?

Working with vulnerable contributors
Trauma risk management
Duty of care training
Line management and communication skills
Boundaries training, for example dealing with follow-on calls from contributors
Responsibilities and policy regarding safeguarding
Wellbeing and self-care
Links to relevant resources:
Barriers to entry or progression

Barriers to entry include lack of understanding about people's financial situations or those who are based outside of central production hubs such as London, Salford, Cardiff or Glasgow.

For example, an assumption that freelancers and staff can afford to transport themselves to location or accommodate themselves. There is often the expectation or requirement that people can drive or provide their own car.

There are particular barriers to progression due to lack of flexible working arrangements. This is causing many to leave the industry, for example parents and carers. Furthermore, there is a high risk of discriminatory behaviour in offering promotions due to unregulated or opaque recruitment practices.
What training can help and how?

Fair and open recruitment and HR practices
Diversity and inclusion training, such as unconscious bias
How to run exit interviews
Implementing open communications processes for timely feedback and improvement
Links to relevant resources:

ScreenSkills training strand on Your life at work, including equality and inclusion, managing stress and stepping up

Work Well series, comprised of 3 e-learning modules: addressing unconscious bias, tackling harassment and bullying, introduction to mental health awareness

Inclusive hiring for the screen industries – elearning module highlighting the importance and benefits of inclusive hiring practices, as well as practical actions you can take to improve the inclusivity

Leadership and Management essentials - 3.5hr online course which can also be delivered in-house for specific companies or production teams. If you'd like to discuss this option please contactScreenSkills for more information

 
6. Different styles of training and learning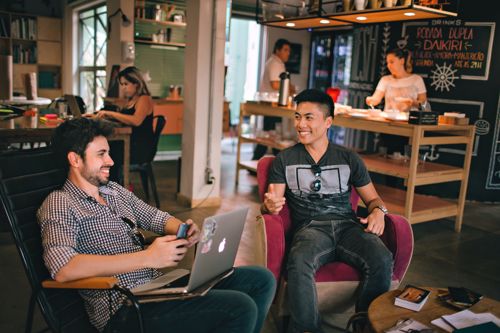 Learning is a life-long endeavour and we learn through many different experiences. Here we explore different types of formal training and education, development through peer support, and the value of and need for continuing professional development including informal follow-on support and learning.
By putting together training programmes that address and cater for each of these three areas, you can develop an effective strategy for good mental health for your workers and our industry as a whole.
Make sure you take time to discuss different approaches and benefits with your people, to support their needs.
A blended approach to training

Consider a variety of delivery methods to suit the audience, their availability, their location and any disabilities. For example:
Face-to-face classroom courses
Face-to-face online courses - with a transcription
Webinars
Online courses such as e-learning
Online questionnaires
Reading lists
Curated content
Articles
There are benefits to all different styles of training. People learn in different ways and so an inclusive training programme would involve a blended approach. You might include some face-to-face learning in a group setting as well as online courses and other curated learning resources which people can complete in their own time.
Consider the aims of the training and who the participants are to decide which approach is most suitable at a given point.
Where in depth and complex topics are being discussed, face-to-face learning (whether in person or online) offers an opportunity for discussion and reflection with the trainer and other participants.
Online individual courses such as an e-learning enables participants to complete the training at a time and in a space that most suits them, and at their own pace.
Face-to-face courses might be augmented by follow-on e-learning and other material such as relevant articles, reading lists and other curated content, such that the participants can refresh and supplement what they have learned.
It is important to ensure that individual needs are met. Ask your team if they have any accessibility needs ahead of face-to-face courses, so that the trainer has time to make the necessary arrangements.
Online modules should include a transcript and subtitles, and the website should be accessible and compatible with common screen-readers. You could also consider including BSL (British Sign Language) as a standard practice.
Peer support

Peer support is when people use their own experiences to help each other. Support is based on sharing experiences and agreeing a reason for meeting.

Peer support offers a way for people to think about and experiment with the application of wellbeing tools and practices for good mental health. This is crucial for integrating mental health policies and practices into working strategies which positively impact the culture of the industry.

It has also been found to have tangible mental health benefits for those taking part.

Mind's Side by Side programme found: "Peer support improves people's sense of wellbeing, their ability to connect with others, increase their sense of hope and improve their ability to make decisions and take action." – research by McPin Foundation, London School of Economics and St.George's University London.

Consider how different individuals might most benefit from peer support, and the different forms it might take:
Mentoring
Action learning sets
Industry events
Peer support networks
Buddying system
All peer support should be founded on shared experience, mutual support and a sense of purpose.
This could be bringing together people working with vulnerable contributors or on distressing content, people with lived experience of mental health problems, shared cultural backgrounds or experience of racism or bullying.
Regular group meetings where people can share their experiences, disseminate best practice and offer support and encouragement to one another are a simple but extremely effective way of engaging people within an ongoing discourse around mental health and wellbeing, both their own and others.
In order to ensure these networks remain safe spaces for everyone involved it may be pertinent to include moderation or facilitation from a trained individual.
''An important element of organisational support is providing training and supervision to peers who are taking on leadership roles. This can include training peer leaders in facilitation techniques that will support the core values of peer support, such as safety, two-way relationship, and choice and control. Supervision, which can take the form of one-to-one meetings with a manager in the lead organisation or facilitated group supervision meetings, allows peer leaders to discuss issues or concerns that might arise during their work as peer supporters.'' – Developing peer support in the community: a toolkit, from Mind's Side by Side programme
Peer support might be a cross-organisation or cross-industry network, for example to support freelancers. The group might meet up, whether in person or online, or communicate through online forums. For example, a WhatsApp group, Slack channel or on Teams.
Different options will suit the different needs of people, say if they are working long hours, are away from home, or do not feel comfortable in particular group settings. When setting up peer support groups, ensure that there are clear rules of engagement which include considerations around confidentiality and always signpost support resources.
One-to-one support systems might include mentoring or a buddying system, whether inside your organisation or cross-industry.
This is a formal relationship between the two individuals so it is important to set a clear structure, timeframe and rules of engagement, identifying the objectives of each individual. Therefore, within this pre-agreed structure, each individual can gain and give support within a safe and trusted relationship.
Discuss the needs of your team member in advance to best support them in finding a suitable mentor, mentee or buddy.
Follow-on support and continuing professional development (CPD)

Follow on support can take the form of:
Leadership awareness and input
Support networks
Departmental or team champions
Online guidance
Refresher training
Information pages and curated content
Follow-on support and CPD is essential to ensuring workers within the industry keep developing their skills and have access to emerging best practice, new tools and techniques for enhancing mental health and wellbeing at work and the application of those tools.
Agreeing minimum standards within your organisation would help to ensure that everyone gains foundational understanding and knowledge of mental health and wellbeing. This should then be supported by ongoing support, networks and development opportunities to embed psychological safety into organisations, teams, managers and individuals.
Consider how mental health resources can be integrated into management and leadership techniques as well as everyday working practices.
Instead of signalling mental health training and development as a separate topic or agenda item, offer both informal and formal training in mental health awareness and how to address industry-specific factors so that good mental health and safe working environments are normalised across your organisation and the wider industry.
Psychological safety is an unstable dynamic which requires leaders, managers and workers to regularly reassess and address their own situation, their teams' working environments and individuals' changing needs.
About this framework
This framework will be reviewed biannually by the industry Working Group to:
Ensure the framework remains relevant and updated
Promote the framework to employers
Develop the framework further
Measure impact of the framework
If you have any comments about the framework, or suggestions for information that would be useful to include based on your industry experience please let us know at mentalhealth@screenskills.com.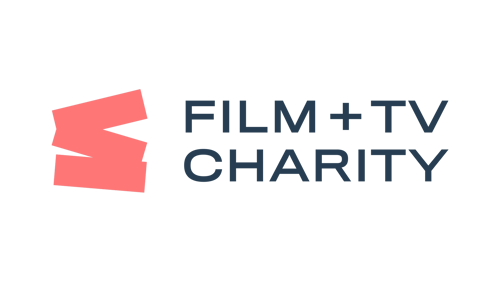 If you have any concerns or questions related to support needed for your personal mental health, please contact the Film and TV Charity support line on 0800 054 0000.