Board of directors
Chaired by Richard Johnston, the ScreenSkills board of directors is made up of leading industry figures who guide every aspect of ScreenSkills work.
The board is responsible for delivering ScreenSkills' aims and in doing so is required to:
Ensure that the organisation fulfils the legal requirements as a Registered Charity and Company
Act as Directors of the Company and Trustees of the Charity
Set and agree ScreenSkills'  overall corporate strategy and governance structure
Provide a support and challenge function to ScreenSkills' CEO and members of the Executive Team as appropriate
Define the appetite for risk and the framework within which the Executive Team can operate
Support, monitor and evaluate ScreenSkills' and its Executive Team's performance
Delegate powers to the Skills Councils, Finance and Audit Committee and the executive team
To approve sector strategies and action plans recommended by the Skills Councils and monitor their achievement through the receipt of regular progress reports
Identify and promote opportunities for co-ordination and co-operation across the sectors/nations in relation to skills
Provide opportunities for sectors and nations to raise opportunities, issues, risks and developments, and to be responsive to the changing needs of the sectors and nations under ScreenSkills' remit
Advocate, lobby and promote ScreenSkills' work and interests across our sectors and at government level.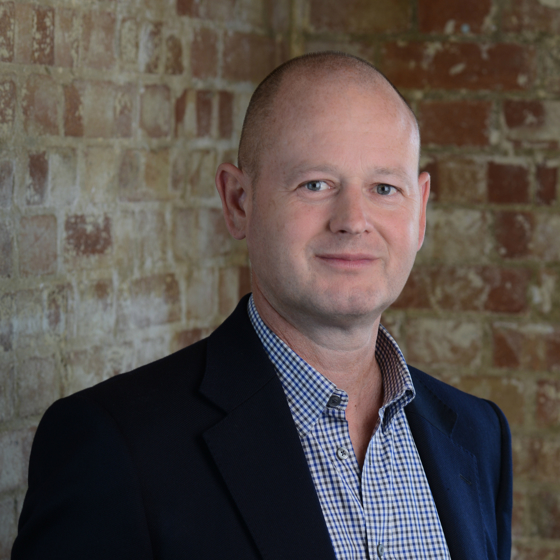 Richard Johnston (Chair)
Richard Johnston is Chief Executive Officer of Endemol Shine UK, the leading producer behind a diverse range of hits including global entertainment formats, multi-award winning drama, genre-defining factual and innovative multiplatform content. The UK group is comprised of a diverse range of production companies and labels, content producers and talent agencies, which together produce more than 2,000 hours of content a year across a range of platforms. Richard was appointed CEO in January 2015 having overseen the merger of the Endemol and Shine companies in the UK. He began his television career in 1996 when he joined Bazal Productions, the independent production company established by Sir Peter Bazalgette, as financial controller. Bazal later became part of Endemol, where Richard went on to hold a number of senior positions including Joint Managing Director, Chief Financial Officer and Chief Operating Officer. Richard is also a trustee of LAMDA (London Academy of Music & Dramatic Art) and is committed to improving education, training and access to the creative industries. He is also an elected member of the Pact Council representing the interests of its members across the UK independent production landscape.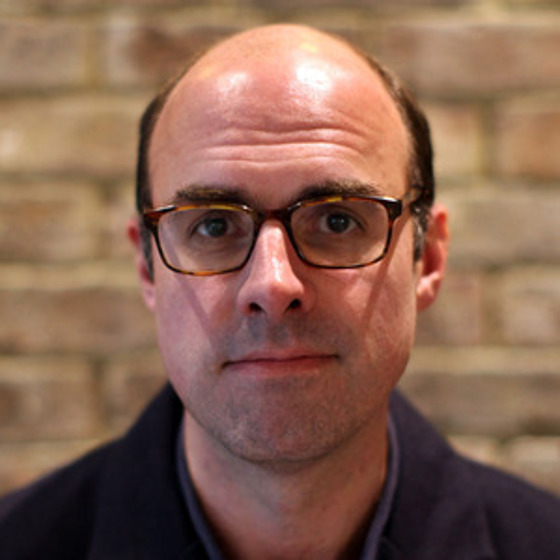 Alex Hope (Vice-chair)
Alex Hope is Joint Managing Director and Co-founder of the multi-award-winning DNEG, one of the world's largest VFX companies. Alex began his career at The Moving Picture Company where he rose to Board director (1996-1998) in charge of the FX and Animation departments. In 1998 he left to work as a VFX producer and co-founded Double Negative. A Board director of the UK Screen Association since 2008, Alex has been heavily involved in the association's efforts to improve the quality of education available to those coming into the VFX industry. He co-authored the Next Gen review in 2011 published by Nesta which the looked at the skills needs of the VFX and video games industries. The report highlighted the need for change in education in the UK, particularly in ICT, to ensure the UK's high-tech creative industries continue to thrive and remain globally competitive. In 2011 he was awarded an OBE for services to the VFX industry.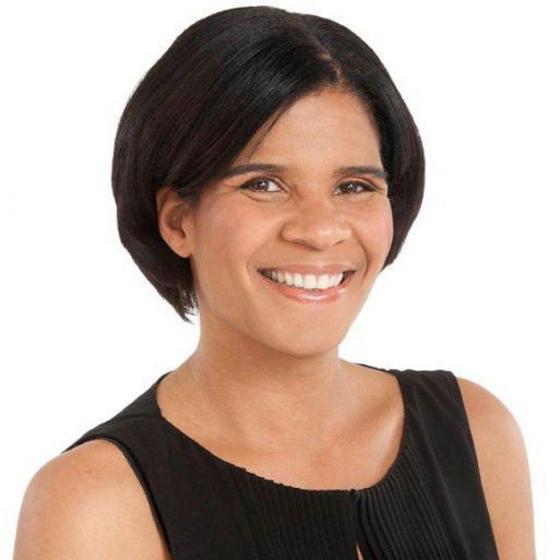 Anne Mensah
Anne Mensah is Vice President, Original Series at Netflix. Prior to this, she was Director of Drama and Sky Studios at Sky UK.  Prior to joining Sky, Anne served as Head of Independent Drama at the BBC as well as Head of Drama for BBC Scotland. Anne has commissioned a wide variety of internationally acclaimed dramas such as Wallander with Kenneth Branagh, Patrick Melrose starring Benedict Cumberbatch for Sky/Showtime, John Ridley's political drama Guerrilla and Sky/HBO drama, Chernobyl.  Anne is an advisory Board member of Blazing Griffin, a Scottish-based games, post production and film company. She sits on the Board of the RTS as well as the television committee of BAFTA. She is an independent Governor at the Royal Central School of Speech and Drama. She is a member of the 2018 Class of Henry Crown Fellows within the Aspen Global Leadership Network at the Aspen Institute.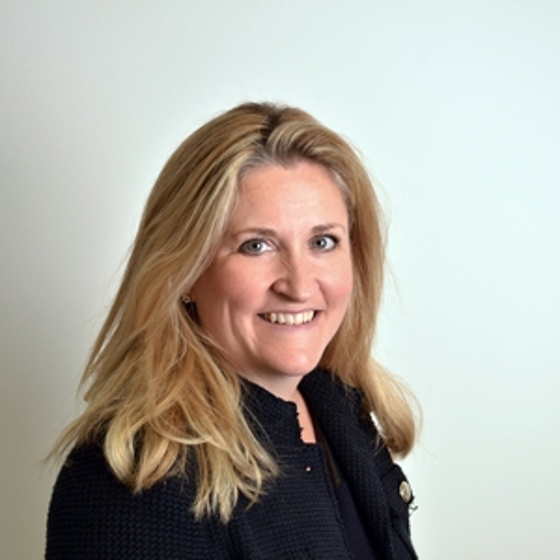 Bella Lambourne
Bella Lambourne originally joined documentary producer Hawkshead as general manager in 1993 and after the group expanded to become Broadcast Communications took responsibility as UK Group Head of Human Resources in 1997. Bella was promoted to Human Resources Director for Endemol UK in 2002 and also oversees the administrative and operational functions of the group. In addition to her Endemol UK role, Bella was promoted to Global Head of Human Resources at Endemol Group in March 2011. She now focuses on people and talent management for the 25 Endemol Shine UK companies. Bella is passionate about improving diversity and talent development both on and off screen. Bella is Chair of ScreenSkills TV Investment Fund, a board member of ScreenSkills and the Indie Training Fund. She also sits on the Pact diversity committee and the CDN steering group.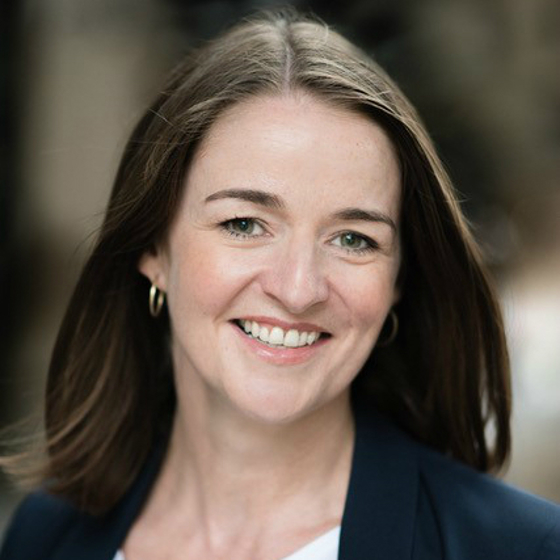 Christine Healy
Christine is Head of Production at New Pictures and Chair of the High-end TV Council. Before joining New Pictures she was a production consultant in the BBC drama department working on Silent Witness, Undercover, Our Girl 2 and Red Water. Prior to this, Christine built a successful career as a freelance line producer in television drama, working on such productions as Dr Foster (BBC 1), 'Indian Summers (Channel 4), Tommy Cooper (ITV), The White Queen (BBC 1/Starz), Line of Duty (BBC 2) and many more.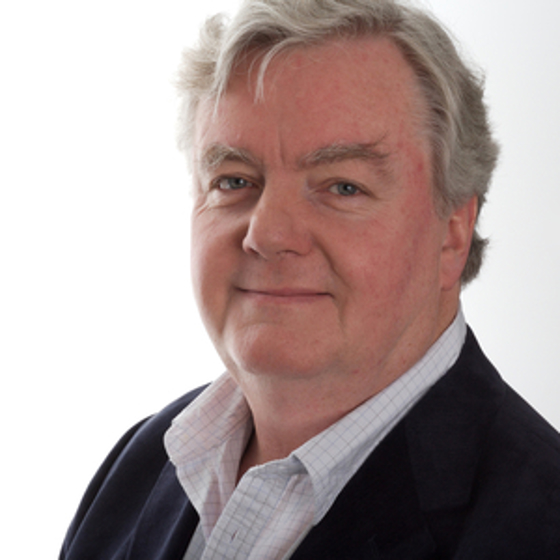 Iain Smith
Iain Smith, born and raised in Glasgow, is one of the UK's most experienced film producers. He has served on the boards of the UK Film Council, Scottish Screen, the joint board of Creative Scotland, the Children's Film and Television Foundation. He has been a governor of the National Film and Television School, and Chair of the Edinburgh International Film Festival. He is currently Chair of the British Film Commission, the Film Industry Training Board, and the Film Skills Council. He is a patron of the London Film School, and sits on the Advisory Board of the Scottish Screen and Media Academy, the Media Academy Wales, and is a board member of the Production Guild of Great Britain. In 2005 he was awarded a BAFTA for outstanding achievement in film and was made an OBE in 2008. Iain Smith has produced many successful and award-winning films around the world, including most recently the Oscar-winning Mad Max: Fury Road.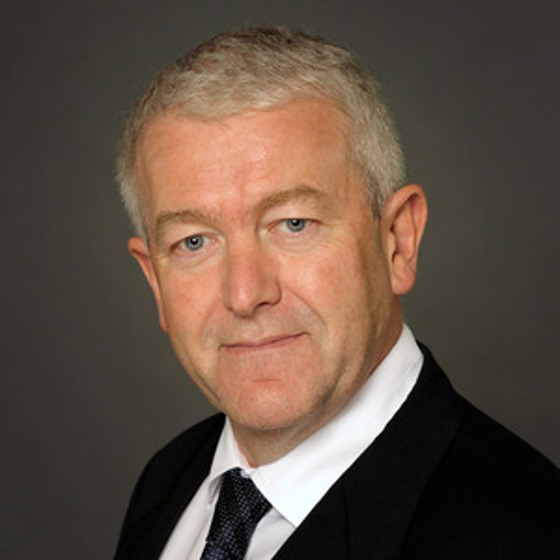 Ivan Dunleavy
As Chief Executive, Pinewood Group, Ivan Dunleavy oversaw its transformation into a global business, balancing Pinewood's distinct heritage with its pioneering spirit. He raised the acquisition finance and led the management buy-in of Pinewood Studios Limited in 2000. In 2017 he stepped down from Pinewood and took up the position of Chairman of VFX firm Milk. Previous positions in a variety of media business roles include Chief Executive of VCI plc until it was acquired by Kingfisher plc in November 1998. 
John Woodward
John is Investment Director at Arts Alliance, working mainly on film-related businesses ranging from Arts Alliance Media, the leading digital cinema software and services company, to the Met Film School, the UK's largest film academy, through to Park Circus/AAL, the classic movie and event cinema distribution business. Previously John was the founding CEO of the UK Film Council. Before that he was the CEO of the British Film Institute and before that the founding CEO of the Producers' Alliance for Cinema and Television (Pact). John is a fellow of the Royal Television Society and a trustee of the Riverside arts organisation. John Woodward says: "Now more than ever skills and continued investment in skills are the lifeblood of the UK's creative industries. I'm delighted to ...support the sector and the invaluable work that ScreenSkills does on its behalf."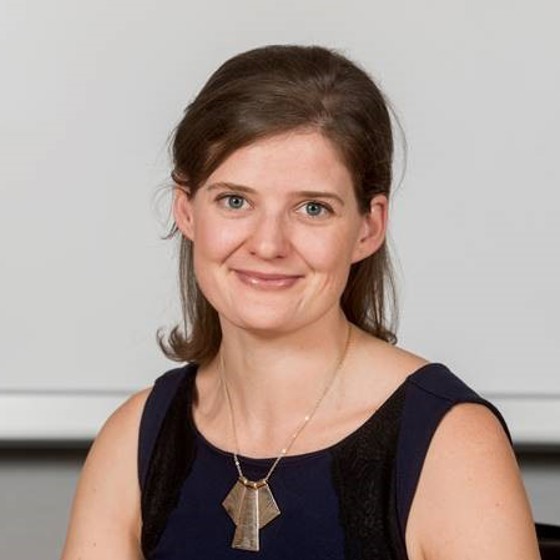 Kate Lyndon
Kate is the finance director for Britbox, a dynamic start-up subscription VOD service backed by ITV and the BBC, with operations in the US, Canada and soon in the UK. Prior to taking on this role, Kate worked across multiple areas at ITV, including group finance as group chief accountant managing external reporting and technical matters, as Head of Financial, Planning and Analysis for the broadcast division, as financial controller for the ITV Hub and most recently as finance director for the transmission and multiples business, SDN. Kate is also involved with the EY Foundation, where she has been chair of the impact and influence committee and most recently a strategic advisor. Kate is chair of the ScreenSkills finance and audit committee.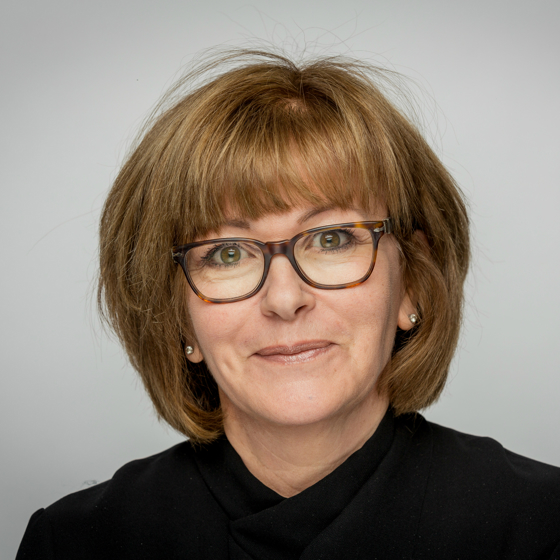 Lisa Opie
Lisa Opie is Managing Director of UK Production, BBC Studios, responsible for delivering BBC Studios Productions' business plan. Before this, she was Managing Director of UK Factual, leading the factual teams across six business units as well as BBC Studios Digital. Together they produce more than 1,000 hours of thought-provoking, inspiring content across a broad range of genres and subjects, from established strands such as Horizon, Watchdog and Countryfile, to the award-winning Big Blue Live, Murdered by my Boyfriend and Life and Death Row. Lisa works with the creative leads, production management and business teams to enable BBC Studios to continue to deliver and grow its world-class content. Lisa also joined the BBC Studios executive committee in April 2018 where develops and implements the business strategy within factual. Before joining the BBC in 2013, initially as Controller of Business for Factual and Daytime, Lisa was Managing Director of Two Four Digital, where she helped create digital channels and content for brands, broadcasters and businesses keen to engage audiences on multiple platforms. Prior to that, Lisa was Managing Director of Content at Channel Five and Managing Director of Flextech Television (once a partner with the BBC in UKTV).  Previously Lisa worked at the satellite TV company BSB and presented and researched radio programmes for BBC Radio Wales. She began her career in the theatre, having attended the Royal Welsh College of Music and Drama and Indiana University Theatre School.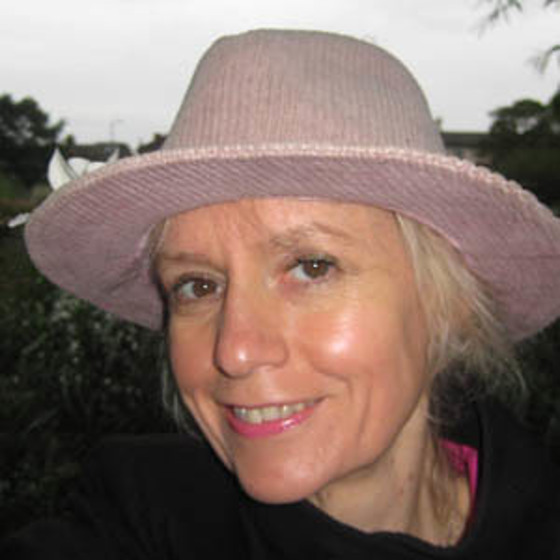 Louise Grainger
Louise is responsible for marketing, events, training and membership services for Equity. As part of this broad role she established Equity's very successful student membership scheme and currently leads the Federation of Entertainment Union's (FEU) work with the award-winning FEU training programme, funded by government via UnionLearn, which provides free workshops and online training in business skills and personal development for members of Equity, The Musicians' Union, the Writers' Guild of Great Britain and the NUJ. She delivers a wide-ranging programme of workshops and panel events throughout the year including an intensive week of such activities at the Edinburgh Festivals. Other FEU work includes Creating without Conflict – the ongoing campaign promoting anti-bullying within the industry. Louise is also responsible for Equity's work on mental well-being and is a driving force behind the ArtsMinds project.  Louise's role takes her all over the UK and beyond with a current emphasis on engaging with members based in North America. Away from Equity, Louise is a director of Seaforth Lodge (Management) Ltd, a member of the committee of the City of London Guides and Lecturers Association and a Freeman of the City of London.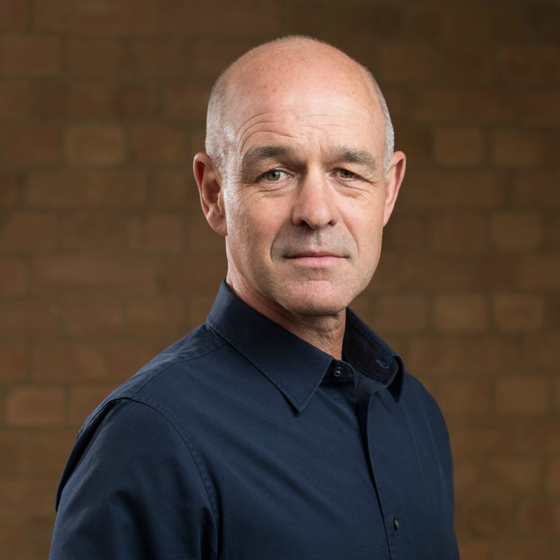 Nick Catliff
Nick Catliff is joint Managing Director of Lion Television, which he co-founded in 1997 and is Chair of the Indie Training Fund. He started his career as a graduate trainee at the BBC and he went on to work in arts, current affairs and documentaries. At Lion TV, Nick has acted as executive producer on a wide range of programming including access documentaries, arts, history, science and technology, multi-platform and event-based programmes. Nick also has overall responsibility for Lion USA, which he set up in 2001. He is also a trustee of The Jasmin Vardimon Dance Company. Nick keeps bees, has a very small flock of sheep and has recently completed an MBA at The Berlin School of Creative Leadership.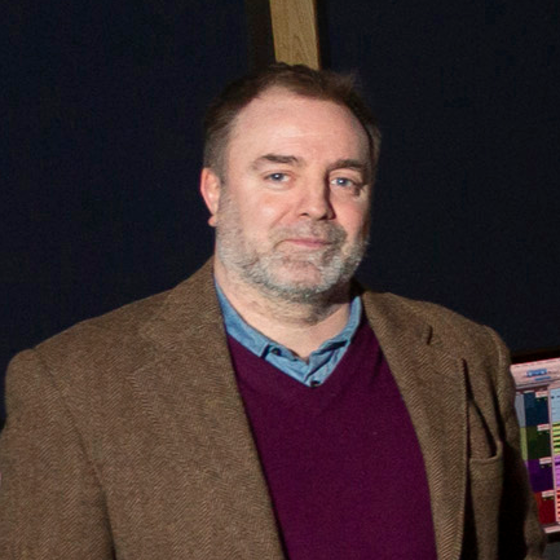 Kevin Trehy
Having graduated from Law school Kevin entered the film business in 1989, his first feature being City of Joy by Roland Joffe where he lived and worked in Calcutta for six months. Originally starting as a runner/PA in accounting, by 1995 he was a financial controller working on independent features such as Emma and Little Voice. Having completed Band Of Brothers for HBO, Kevin moved into line producing and eventually took a position with WB in 2003. Starting with Troy, Kevin has worked across the whole WB slate since then including Harry Potter from the third movie onward, Christopher Nolan's Batman trilogy, several Tim Burton projects, two Sherlock Holmes' and many others. Most recent projects include Wonder Woman, Justice League, and Wonder Woman 1984. Overseas experience includes Mexico, South Africa, Namibia, Thailand, Morocco, India and all over Europe. Kevin was also chairman of the Production Guild of Great Britain for almost ten years and presently still is a board member and vice-chair. He also sits on the business consulting committee for the British Film Commission. Married to Jane with two children and a Labrador, Kevin is also an avid football and rugby fan when he's not working.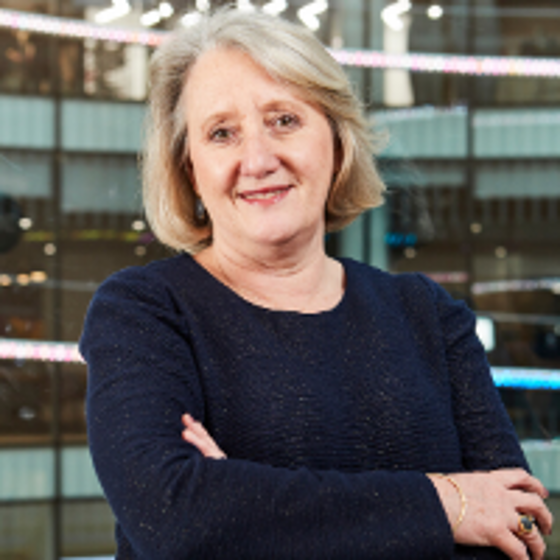 Sally Debonnaire
Sally is the Director of Production at ITV Studios. Joining in 2012, she is responsible for a wide range of UK and international labels and leads the ITV Studios production management strategy.  She spent her early years at London Weekend Television on programmes such as World of Sport, Blind Date, Dempsey and Makepeace before joining Talkback Productions as Head of Production.  She became Managing Director in 2002 and led on Talkback's expansion from niche supplier of comedy to a successful and varied company with iconic series such as QI, Never Mind the Buzzcocks and Grand Designs. In 2003, Sally was appointed Chief Operating Officer of TalkbackThames. She spent two years as Managing Director at Avalon Television before joining the BBC as Controller of Production Operations, Vision Productions.