Film and TV drama
Production manager (Film and TV drama)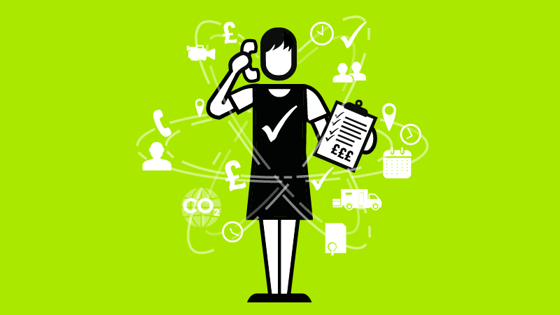 What does a production manager do?
Working closely with the line producer, the production manager is responsible for the day-to-day logistics of a film or TV drama production. Based both on set and in the office, they have a good working knowledge of the production process and liaise with heads of department to ensure a shoot goes smoothly.
A production manager helps the line producer find crew for the whole length of the production as well as bringing in people for the day. They direct their team to arrange the necessary recruitment paperwork and manage the overtime requirements of each department, approving requests and signing off timesheets.
Along with heads of department, production managers look after staff wellbeing and mental health, so they must be approachable for crew members to discuss problems or issues -professional or personal.
Production managers are heavily involved in buying in kit for the shoot, such as lighting and cameras. They also sort out catering and vehicles. After getting quotes, they report on costs to the line producer, then order in what is approved.  
As shooting begins, the production manager spends time on set, checking the production is running smoothly and liaising with crew to check they have all the kit they need.
A production manager reports to the line producer and production accountant about costs and makes predictions about future spending. They raise purchase orders and oversee those drawn up by the rest of the production team. The production manager signs off invoices when they have been processed by the accounts department.
Increasingly, production managers are involved in a production's sustainability targets. They need to ensure that the production limits the amount of carbon it emits, meeting guidelines set out by Albert, the industry's sustainability initiative.
Production managers are generally freelance, although some larger production companies may offer a few staff positions. For most productions, there is just one production manager, but some larger ones have a team. 
What's a production manager good at?
Prioritisation: knowing what requires immediate attention and finding quick solutions to enable the smooth running of a production, adapting to a fast-paced, changing environment
Negotiation: confident at negotiating and managing a wide range of deals and contracts, ensuring everyone understands what needs to happen, when and why
Awareness of law: managing health and safety, data protection legislation, contractual rights, compliance and copyright requirements, ensuring paperwork is in order.  (Most production companies have a business and legal team to support the production team with this.)
Technology: keep informed of new technologies and advancements and identify the most efficient and cost-effective ways of working, good working knowledge of Word and Excel
Interpersonal relations: being approachable and good at managing people, looking after the welfare of people working on the production
Financial management: managing a budget and approving invoices
Delegation – distributing tasks amongst the production team
Who does a production manager work with?
Production managers report directly to the line producer. They lead the production team which may comprise of production coordinators, assistant production coordinators, travel and accommodation co-ordinator, shipping co-ordinator, production secretaries and production runners/assistants.
How do I become a production manager?
Production managers report directly to the line producer. They lead the production team which may comprise of production coordinators, assistant production coordinators, travel and accommodation co-ordinator, shipping co-ordinator, production secretaries and production runners/assistants.
How do I become a production manager?
You need several years of experience working in film and TV drama production to become a production manager. A good way in is to start as a runner, receptionist or production assistant, preferably one that works in the production management office, and then progress through this department. You can then get to work as a production secretary,  assistant production coordinator and then a production coordinator before becoming a production manager.
You can also transfer over to the role of production manager after getting to the top of other departments such as assistant directors or locations.
Working in the production department is a good role for people who have acquired business or project management skills in another industry and want to move into film and TV. Hospitality is a great area to have worked in as you will have dealt with people, finances and logistics.
It also helps if you can drive, especially outside of London. If getting a driving licence is a financial barrier to you, consider applying for a ScreenSkills bursary to help you pay for it.
At school or college:
To become a production manager, you need a good level of education that includes GCSEs in maths and English.
A-levels or Highers in English, media studies, maths and business studies are particularly relevant to this role.
If you want to go straight into a job or apprenticeship, the following Level 3 vocational qualifications will equip you:
OCR Technical Diploma/Extended Diploma in Business
BTEC National Diploma/Extended Diploma in Business
BTEC National Extended Diploma in Creative Digital Media Production
Aim Awards Diploma in Creative and Digital Media 
OCR Cambridge Technical Diploma in Art and Design (Photography)
OCR Technical Diploma in Digital Media (Moving Image and Audio Production)
BTEC National Diploma in Film and Television Production
BTEC National Extended Diploma in Creative Digital Media Production 
UAL Diploma/Extended Diploma in Creative Media Production and Technology
Selected schools and colleges have also started offering T-levels – a qualification designed to help you get into the industry you're interested in. They are 80% classroom-based with the remaining 20% on a work placement. A T-level is equivalent to three A-levels.  
The following T-levels would help kickstart your career in production: 
Media, broadcast and production

Digital Production, Design and Development

Digital Business Services
Get an apprenticeship:
An apprenticeship is a job with training, so it's a great opportunity to earn as you learn. You might be able to find a production apprenticeship within film or TV drama. Go to ScreenSkills Information and resources and click on apprenticeships to find out more about schemes.  Check out What's an apprenticeship?  to learn more about apprenticeships and find an apprenticeship to learn how to find one in your region, or approach companies directly.
The BBC has a production management fast track apprenticeship that lasts 19 months. There are placements in the drama department. There is also a production management advanced apprenticeship lasting 18 months for those with some professional experience.
If you can't find a suitable apprenticeship, it's worth looking for a job as an apprentice in an industry that uses similar skills such as project management or hospitality. You can then transfer into TV production management at a later point.
Get a degree:
It is not essential to get a degree to become a production manager, but if you'd like one, do a course you're passionate about. It doesn't have to be directly linked to the screen industries. For example, the skills you'll learn on an English or history degree, such as research and problem solving, will come in useful for production management.
If you want to do a course that's industry-focused, take a look at ScreenSkills' list of recommended courses. We recognise courses with our ScreenSkills Select award where they offer training in the relevant software, dedicated time to building a portfolio and have strong links with the unscripted TV industry.
Get work experience:
Try to get work experience by writing to local production companies and asking if they offer any. Keep an eye out for work experience opportunities at the BBC, ITV, Channel 4, Sky and the PACT Indie Diversity Training Scheme. Dandi and Mamma Youth offer training and work experience to those from more diverse backgrounds.
Look outside the industry:
Get project management or business experience in a different industry, such as hospitality or the care sector. This kind of work will provide you with skills you can transfer to the role of production manager, such as planning, managing money and dealing with people.
Take a short course:
Hone your skills in administration by taking a specialist course. Go to the list of training courses recommended by ScreenSkills to see if there is a relevant one. Also, get a production safety passport and take our course on mental health awareness. Our Getting into the screen industries module will teach you how to find and apply for work in the screen industries.
Network:
Get to know people in the film and TV drama industry by attending events. Meet professionals and ask them questions about their work, while demonstrating interest in and knowledge of the industry. Offer to provide them with your professional contact details and try to stay in touch with them. Go to how to network well to learn how to do this.
Network online:
Create a LinkedIn profile. See if there are Facebook pages or other social media groups for people making film and TV drama in your area. There might even be groups for runners and trainees. Join them. Create a ScreenSkills profile. There are a lot of crewing agencies that will charge you to be on their books. Sign up to the free ones initially. Wales Screen, Northern Ireland Screen and other areas offer free crew databases. Find a film office near you and get connected.
Search for jobs:
Research production companies that you'd like to work for and watch the films that they make – and the credits. Regularly check their websites and job listings websites to see if they are advertising for roles. Register your CV on websites like The Talent Manager, which is used by most broadcasters and independent production companies when looking for staff. StartinTV offers tips on creating your CV and attending interviews, as well as some advice for your first day working in TV.
You might also be interested in...
You might also be interested in being a line producer or producer, or being a VFX producer, games producer or producer in the animation industry.
Further resources
Development department
Production management department