Film and TV drama
Development producer (Film and TV Drama)
Also known as: Drama development producer, Script developer, Development executive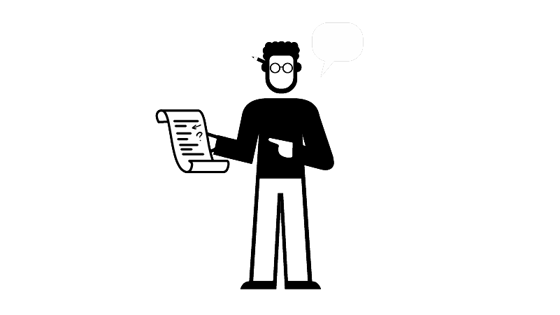 What does a development producer do?
Development producers find stories and scripts and get them into good enough shape to be commissioned by a TV channel or made into a feature film.
They read screenplays, analyse their strengths and weaknesses and assess if they have potential and will appeal to audiences. They make notes on how it can be improved (script notes) and ask the scriptwriter to re-write accordingly. Development work on screenplays for film can often take a few years to complete. In some cases, it might take ten years before they go into production.
For TV drama, the role of a development producer may well also involve pitching concepts to TV commissioners. The pitch is usually a verbal presentation, though it is often supported with a treatment (a brief document summarising the idea of the programme), as well as a taster tape or sizzle reel (a short video illustrating, in the most exciting way possible, how the programme might appear).
Development producers are employed by broadcasters, production companies and screen agencies. Their responsibilities vary depending on the type of organisation they work for, but wherever they work, they are on the lookout for new projects and writing talent.
Watch
What's a development producer good at?
Knowledge of screenwriting: understand all the features of a great screenplay, know how to improve and amend one
Knowledge of the industry: have extensive knowledge of and a passion for film or TV drama, appreciate trends in viewing, predict what will be popular
Communication: pitch effectively, persuade commissioners or producers of the merits of a screenplay, explain notes to writers and work closely with them
Spotting potential: see the possibilities in early drafts, imagine the audience, estimate the cost of the production based on the script
Arts knowledge: have a deep and wide knowledge of all genres of art, be able to source ideas from a range of genres and understand the cultural context of a production
Who might a development producer work with?
Executive producer (TV)
In production companies, development producers might work for an executive producer. Executive producers acquire and develop stories and screenplays and are sometimes responsible for raising finance. They identify a project with potential and then pass it on to development producers and screenwriters.
Development assistant
Development assistants help the development producer by reading scripts, novels and blogs. They do script coverage (writing script reports) and taking notes during storylining sessions. This is an entry level role.
Screenwriter or scriptwriter
Screenwriters write scripts. They might also work improving the scripts of other writers. See separate profile: screenwriter
Story producer (TV)
The story producers work on dramas that run across several episodes and are written by more than one screenwriter. They are responsible for providing the framework for the story as a whole. They help writers develop a story, create narrative arcs and then communicate the structure to the script department. On a long-running drama or soap, they may run the editorial team alongside series producers. 
Storyliner (TV)
Overseen by story producer of script editor, storyliners develop story strands for long-running TV series. They may be responsible for a number of different storylines or for a number of episodes. They take ideas from the story producer or script editor to create a document outlining what happens in that storyline or episode. This is used to commission writers and becomes their brief to write from.
Script editor (TV)
Script editors review scripts to ensure that they meet the high standard desired for production, so there's continuity between scenes, as well as episodes. They give advice on the script to all concerned parties within a production. In TV drama, they act as the point of liaison between the script and production teams. They may also provide original ideas or concepts for episodes in this setting. Script editors either work freelance or in-house.
Script reader
Script readers mainly work for publicly-funded organisations like regional screen agencies. They read screenplays and write reports (coverage reports) on their potential for development. A typical reader's report is 4-8 pages long, including a breakdown of the story and an assessment of its suitability. This typically contains a logline, premise, synopsis, tone and genre analysis, at least two pages of comments on strengths and weakness, and the summary and verdict.
Researcher
Researchers support story and script personnel, ensuring stories and scripts reflect accurate research and the source material and setting, whether from fiction, historical or otherwise, from the beginning.
How do I become a development producer?
Becoming a development producer or executive typically involves progression through any or some of the script roles - reading, writing or editing roles. Many also have prior experience of working in other areas of film and TV production. You can to apply to ScreenSkills' Trainee Finder.
At school or college:
If you want to go to university, A-levels or Highers in drama and theatre, English, film studies and media studies are useful. Or you might want to take a Level 3 vocational qualification such as a:
BTEC National Extended Diploma in Creative Digital Media Production.
Aim Awards Diploma in Creative and Digital Media
OCR Technical Diploma/Extended Diploma in Business
OCR Technical Diploma in Digital Media (Moving Image and Audio Production)
BTEC National Diploma in Film and Television Production
BTEC National Extended Diploma in Creative Digital Media Production
UAL Diploma/Extended Diploma in Creative Media Production and Technology
Read and write:
Practise writing scripts in a proper screenplay format and read existing screenplays online to familiarise yourself with the form. Some free examples can be found here:
Build a portfolio:
Create work that you can show off to admissions tutors or employers. This is essential. Go to build your writing portfolio to learn how.
Get a degree:
Degrees in English or psychology are relevant, or you might be interesting in screenwriting courses. Have a look at ScreenSkills' list of recommended courses and select one in film and TV or search for one in screenwriting. We recognise courses with our ScreenSkills Select award where they offer training in the relevant software, dedicated time to building a portfolio and have strong links with the film and TV industries.
Take a short course:
Hone your skills and develop your insight into screenwriting by taking a specialist course such as:
Go to the list of training courses recommended by ScreenSkills and see if there is one in screenwriting.
Network:
Go to ScreenSkills' events like Open Doors to meet people working in development departments. Show them your portfolio and give them your contact details. Go to how to network well for some tips.
Network online:
Create a LinkedIn profile. See if there are Facebook pages or other social media groups for people making films or TV in your area. There might even be groups for runners and trainees. Join them. Create a ScreenSkills profile. There are a lot of crewing agencies that will charge you to be on their books. Sign up to the free ones initially. Wales Screen, Northern Ireland Screen and other areas offer free crew databases. Find a film office near you and get connected. If you do sign up to paid sites, make sure they specialise in the areas in which you're interested.
Get business skills:
The National Film and Television School offers some courses related to business that help you to learn skills to make a transition from screenwriter to development producer.
You might also be interested in…
Writing for radio, being a playwright, being a development producer in the unscripted TV industry or being a writer in the games industry.
Further resources