Film and TV drama
Commissioner
Also known as: Commissioning editor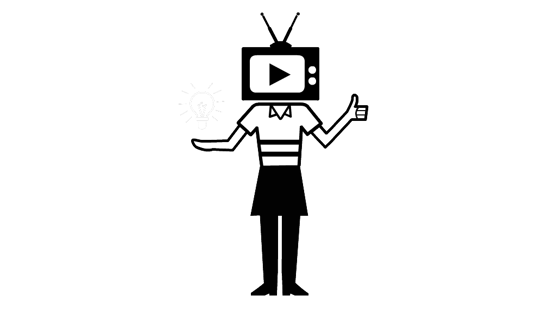 What does a commissioner do?
Commissioners in TV drama work for broadcasters, like the BBC, and streaming companies, like Netflix. They decide what dramas get made and when it's going to be broadcast or released. They listen to pitches from independent productions companies or from in-house production teams and decide whether to fund it and broadcast it on their channels. Or they come up with ideas for dramas and source people to make them.
They need to commission a broad range of content, which reflects their whole audience. They also need to be aware of current trends and the whole output of the company as well as other broadcasters. They must check the idea is best suited to TV rather than film or stage. They need to make sure a programme will be shown on the right channel and at the right time for its audience. They discuss this with a head of channel who oversees all content on one particular channel (or online platform) run by the broadcaster.
Once the programme has been green-lit, they give script notes and often have a say in castings and in the choice of key heads of department. They attend meetings with productions at various stages of the process to discuss progress and watch cuts of the drama so far.
Commissioners need to develop and nurture good working relationships with production companies. They make sure the different teams involved in the process work well together and that the drama is delivered on time and within budget. They anticipate and find ways to solve problems that occur.
Watch
What's a commissioner good at?
Knowledge of drama: watch a lot of drama on TV and streaming platforms, know the trends and current topics and be aware of gaps in the market and the output of your own channel as well as competitors
Editorial judgement: have a strong knowledge and understanding of what will work, be able to problem solve, know when to take risks and fight for ideas that will be successful
Understanding of production: understand how programmes are made, production schedules, and the decisions which need to be made and be able to liaise successfully with programme makers
Communication: be able to work collaboratively and foster creativity in others; have strong leadership skills and create a good workplace environment
Knowledge of trading issues: understand the legal processes behind broadcast and rights, have the ability to handle finances and meet deadlines
Who does a commissioner work with?
TV commissioners work closely with executive producers, directors and producers as well as casting directors. They also work closely with the head of channel or channel controller, who monitors all output across one particular channel. It's often the commissioner who communicates with marketing and publicity teams.
How do I become a commissioner?
Commissioners are at the top of their game. To be a TV drama commissioner you need many years' experience in TV production. You need to understand the full picture of the way dramas are produced and have a broad knowledge of the TV landscape.
Many commissioners start off as a production runner or floor runner and learn about TV production from there. Some start as a camera trainee and work their way up to be directors. Others come up through the development producer route, working as researchers, script readers and script editors.
Check out the entry level roles in film and TV drama to find your way in.
You might also be interested in…
Being a development producer in the film and TV drama industry or being a distribution executive or a film programmer, also in the film and TV drama industry.
Further resources