Film and TV drama
Video assist operator
Also known as: Video playback operator, Video split operator, VTR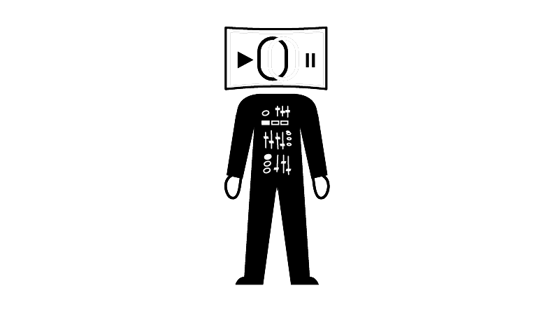 What does a video assist operator do?
Video assist operators (VAOs) take the images generated by the film or digital cameras and display them on video monitors so the director and other crew members can see exactly what's been shot.
These images are also recorded for playback, so the action can be reviewed after each take. They are a reference through which continuity can be checked. The playback is stored to form a complete archive of the shots taken throughout the production.
VAOs use dedicated software for the recording and instant playback. The software also gives the VAO the ability to simulate visual effects on set as filming is happening. The director and visual effects (VFX) staff can evaluate these shots immediately rather than wait until the raw footage is processed and manipulated.
The VAO can also edit the scenes on set for continuity and timing purposes. This helps ensure that no shots have been missed.
What's a video assist operator good at?
Concentration: be alert, ready to respond immediately when called to record or playback, pay attention to the shots on the video monitors, spot problems and advise
Knowledge of video: understand video playback equipment, video and audio cables, wireless video links and the basics of video signals and formats
Knowledge of film production: understand film cameras and lighting, appreciate the role and responsibilities of all the members of the crew
Communication: be able to work as part of a team and to liaise with other departments
Problem-solving: be able to diagnose faults and work out how to correct them
Who does a video assist operator work with?
Video assist operators are primarily there to assist the director and script supervisor but they also work closely with first assistant directors, camera and visual effects crews. On bigger shoots, they have a video assist assistant and a video assist trainee to help.
How do I become a video assist operator?
The most common route to becoming a VAO is though working at a junior level for camera hire companies or video playback companies. This helps you to understand the equipment and to get contacts in the industry.  Trainees spend time getting to know the role before becoming video assist assistants and, in time, video assist operators. For more detail information, go to the job profile video assist trainee.
At school or college:
If you want to go to university, take A-levels or Highers in a combination that includes art, art and design (photography) and physics. Or you might want to take a Level 3 BTEC National Extended Diploma in Creative Digital Media Production.
If you want to go straight into a job or apprenticeship, the following qualifications Level 3 vocational qualifications are relevant:
BTEC National Diploma in Film and Television Visual Effects
BTEC National Diploma in Photography
OCR Cambridge Technical Diploma in Art and Design (Photography)
OCR Technical Diploma in Digital Media (Moving Image and Audio Production)
UAL Diploma/Extended Diploma in Creative Media Production and Technology
Get an apprenticeship:
An apprenticeship is a job with training, so it's a great opportunity to earn while you learn. However, it can be challenging to find jobs as an apprentice with production companies as many are not able to take on people for a whole year, which is an apprenticeship requirement at the moment. But in England, there's a Level 3 apprenticeship as a photographic assistant. You might be able to find a job through that standard with an employer in another sector, such as a government department or digital media company. Think about taking that job, learning the core skills of photography and transferring those skills into film and TV drama at a later point.
Before taking any apprenticeship, check what you'll be learning with your prospective employer and college, so you can be sure it will be giving you the skills you want. Go to Find an apprenticeship to learn how to find apprenticeships in your region or approach companies directly.
Get work with kit companies:
Find camera hire or video playback companies near you or contact video assist operators. Ask if you can do work experience with them. Ask for a job. Handle the kit and build up your knowledge and contacts. See our advice on approaching employers to learn how to do this.
Become a trainee:
Apply to be a video assist trainee through ScreenSkills' Trainee Finder scheme. See our video assistant trainee job profile for more details of how to do this.
You might also be interested in…
Being a digital imaging technician or working as a script supervisor. Once you are skilled as VAO, you are on the route to other roles in the industry, such as a director of photography.
Further resources