Film and TV drama
Cashier
Also known as: Accounts trainee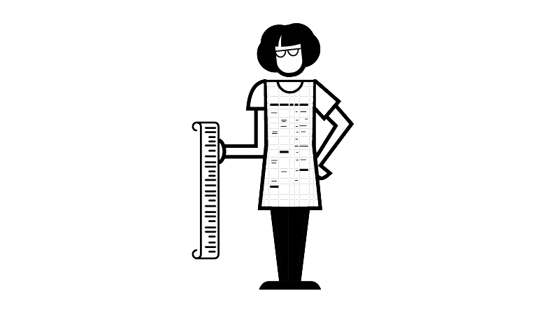 What does a cashier do?
Cashiers help assistant accountants and production accountants keep accurate records of how the money on a film or TV drama is spent.
They primarily deal with expense claims, comparing what people have claimed with the receipts they have submitted, and making sure VAT is claimed where appropriate. They also track money that's been given to crew (floats), and make sure this money is available to the relevant crew members (and returned at the end of a shoot).
They also perform petty cash reconciliations, where the cash on site is counted and cross referenced with outgoing spends. They photocopy, input data, and back up data. They might help ensure a production isn't over-spending by providing comparisons between the budget and the actual spending. They also make tea.
Watch and read
What's a cashier good at?
Maths: enjoy figures, spreadsheets and data
Watching film and TV drama: have a passion for the genre and a love of the industry
Learning by watching and asking: observe what's happening and ask questions at the appropriate moments
Taking instruction: listen to the production accountant and do what's asked
Discretion: able to keep confidential information to yourself
Communication: be social and work well with the accounts department, be able to chat to people in each department and learn what is going on in the production
Working long hours: work the same hours as the crew who will be working longer than 9 to 5 to make the most of the shooting day
Tools of the trade
Some companies will provide you with a computer but not all. Have your own just in case.
Calculator
Who does a cashier work with?
Cashiers work with production accountants and finance controllers.
How do I become a cashier?
ScreenSkills has posts for trainees in accounts on its Trainee Finder scheme. This is a very good route into the accounts department of the industry. Follow these steps and you will be in a strong position when you apply.
At school or college:
If you want to go to university, A-levels or Highers in accounting, business or business studies and maths are useful. Or you might want to take the following Level 3 vocational qualifications:
OCR Technical Diploma/Extended Diploma in Business
BTEC National Diploma/Extended Diploma in Business
If you want to go straight into a job or apprenticeship, the following Level 3 vocational qualifications will equip you:
AAT Advanced Diploma in Accounting
IAO Diploma in Accounting
BTEC National Diploma in Film and Television Production
Get an apprenticeship:
Apprenticeships are jobs with training. They're a great opportunity to earn while you learn. In the past, it has been challenging to find jobs as an apprentice within production companies, although there are now some employers offering assistant accountant apprenticeships tailored for working in film and TV. It might be worth looking for a job as an apprentice in an industry that uses similar skills.
These apprenticeships that might be relevant to a cashier role throughout the UK:
Accountancy (Level 4/5, Northern Ireland)
Accounting (Level 3, Northern Ireland)
Accounting (Level 2, 3, 4, Wales)
Bookkeeping (Level 3, Northern Ireland)
Bookkeeping (Level 2, 3, Wales)
Before taking any apprenticeship, check what you'll be learning with your prospective employer and college, so you can be sure it will be giving you the skills you want. Go to Find an apprenticeship to learn how to find apprenticeships in your region or approach companies directly.
Learn to drive:
It always helps when working in the film and TV industry.
Get a degree:
If you want a degree, a degree in accountancy would be very useful, especially if you want to work your way up to production accountant and finance controller. It also means you can keep other career options open. We recognise courses with our ScreenSkills Select award where they offer training in the relevant software, dedicated time to building a portfolio and have strong links with the film and TV industries.
Network:
Go to ScreenSkills' events like Open Doors or any other industry events to meet people working in production.
Network online:
Find groups dedicated to jobs in the industry on Facebook and LinkedIn. Check out what's happening with Production Base. 
Watch films:
Keep up your love of film and TV drama. Find out as much about the industry as you can.
Become a trainee:
Get onto ScreenSkills' Trainee Finder scheme. Get the skills, make contacts and start working in an accounts department.
You might also be interested in…
Working in accounts in any other creative industry such as theatre, games or advertising. This is an area where there are skill shortages so you should be in demand.
Further resources