Unscripted TV
Art director (Unscripted TV)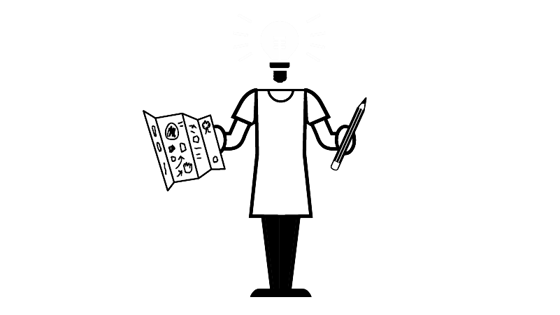 What does an art director do?
The role of an art director varies slightly depending on the kind of programme being produced.
In a studio show, art directors are responsible for turning the creative vision of the production designer into a reality by drawing plans and visuals and making models. They organise the art department and oversee the construction of the set. They are responsible for the way the set is dressed and the inclusion of any props. They remain on set throughout the production, to ensure the set is maintained and dressed appropriately to accommodate the varied content. 
On shows where there isn't a set, but where the content is filmed at various locations, they work with the producer and director. They create 'mini-sets', managing the dressing and styling of an area (indoors or outdoors) in which to film. Often, they design these props themselves and oversee their build. 
In both situations they may also plan special effects like fake snow, pyrotechnics and gunge. If there is not a production designer on a production, they ensure that what they do meets health and safety guidelines, meets the needs of the producer director and is within budget. 
Art directors are almost always freelancers.
Read
What's an art director good at?
Creativity: visualise what a production requires, the look of a set or location, imagine how it will accommodate the production brief and department requirements

Art: be able to draw conceptually and technically, work with specialist design software, build props and small sets, have knowledge of art history

Knowledge of construction: source appropriate materials and props, be aware of the latest developments in production design

Knowledge of production: understand production techniques, studio environments, studio capabilities and the challenges of working on location

Leadership: be able to share their vision with a wide number of different people, manage budgets and people, draw up schedules, prioritise and meet deadlines
Who does an art director work with?
Art directors project manage work within an art department. They oversee construction teams, production buyers, assistants and runners. They form strong working relationships with other freelancers who they often bring in to work on a variety of productions. 
Art directors work closely with production designers, particularly on studio shows, and on location work with producer directors and their teams of assistant producers, researchers and runners. They also collaborate with camera, sound and lighting operators to ensure their work complements theirs and doesn't create technical issues, such as with colour, lighting or the creation of unnecessary sound problems. They also work closely with production managers in planning and budgeting.
How do I become an art director?
Build up your skills as an artist. Then try to find work in an entry level role in unscripted TV, such as an art department runner, and work your way up.
At school or college:
If you want to go to university, A-levels or Highers in art, architecture, photography, graphic design or graphic communication are useful. Or you might want to take the following Level 3 vocational qualifications:
BTEC National Diploma/Extended Diploma Art and Design
UAL Applied General Diploma in 3D Design and Crafts
NCFE Applied General Certificate in Art and Design
If you want to go straight into a job or apprenticeship, the following Level 3 vocational qualifications will equip you:
BTEC National Diploma in 3D Design and Crafts
UAL Diploma/Extended Diploma in Art and Design
Get an apprenticeship:
An apprenticeship is a job with training, so it's a great opportunity to earn as you learn. You might be able to find an apprenticeship as a junior prop master or props technician in TV or theatre which could you help you find your way into the art department. Or you might find a related apprenticeship in another industry, such as being a graphic artist or a furniture maker. This will help you develop your craft and create a body of work for a portfolio that you can use to find your way into television at a later point. Check out What's an apprenticeship?  to learn more about apprenticeships and find an apprenticeship to learn how to find one in your region, or approach companies directly. Go to ScreenSkills information on apprenticeships for the main apprenticeship schemes in television.

Develop a wide range of art skills:
Learn how to paint, do 3D modelling and graphic art. The more you can do at this stage, the more chance you have of being useful in the art department later on.
Learn to drive: 
If possible, get access to a car. This makes you more versatile and means you can help more.
Get a degree:
It isn't essential, but if you want one, you could take a degree in architecture or graphic art. Or you might want to have a look at ScreenSkills' list of recommended courses and select one in unscripted TV. We recognise courses with our ScreenSkills Select award where they offer training in the relevant software, dedicated time to building a portfolio and have strong links with the TV industry. 
Build a portfolio:
This is essential for impressing admissions tutors and people in the film industry. Go to build your art portfolio to learn how.
Get work experience: 
Try to get work experience by writing to local production companies and asking if they offer any. Keep an eye out for work experience opportunities at the BBC, Channel 4, ITV, Sky and the PACT Indie Diversity Training Scheme.
Network: 
Get to know people in the unscripted TV industry by attending events. Meet professionals and ask them questions about their work, while demonstrating interest in and knowledge of the industry. Offer to provide them with your professional contact details and try to stay in touch with them. Go to how to network well to learn how to do this. 
Network online:
Create a LinkedIn profile. See if there are Facebook pages or other social media groups for people making unscripted TV in your area. There might even be groups for runners and trainees. Join them. Create a ScreenSkills profile. There are a lot of crewing agencies that will charge you to be on their books. Sign up to the free ones initially. Wales Screen, Northern Ireland Screen and other areas offer free crew databases. Find a film office near you and get connected. If you do sign up to paid sites, make sure they specialise in the areas in which you're interested.
Search for jobs: 
Research unscripted TV production companies that you'd like to work for and watch the programmes that they make. Regularly check their websites and job listings websites to see if they are advertising for roles. You can also send in a short speculative letter with your CV to the production manager. Register your CV on websites like The Talent Manager, which is used by most broadcasters and independent production companies when looking for staff. StartinTV offers tips on creating your CV and attending interviews, as well as some advice on your first day working in TV.
You might also be interested in…
Being a production designer in film and TV drama. Alternatively, you could consider being an art director in the animation industry or an environment artist in the games industry.
Further resources