Unscripted TV
Production assistant
Also known as: Production secretary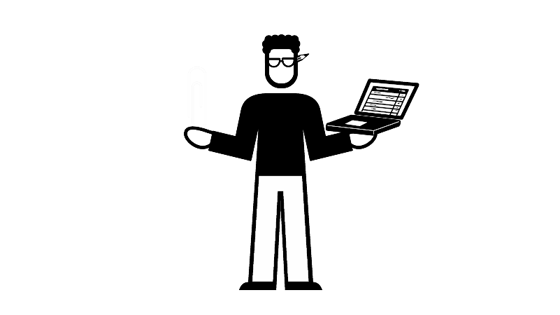 What does a production assistant do?
Production assistants are responsible for the smooth administration and running of the production office.
Production assistants work in the production management department and, depending on the type of programme being made, could be office-based, out on location or the person at the director's right hand. On large projects, production assistants support production coordinators, but on others may support production managers, producers or whole teams.
Their role is varied and can include organising the production contacts list, making and taking calls, monitoring stock, ordering stationery and processing paperwork such as contracts, release forms and invoices. They manage timesheets, research and book travel, transport and accommodation, book meeting rooms, take minutes and arrange couriers, shipments and storage.
Production assistants can work full-time for broadcasters or for TV production companies but are often on a fixed-term contract. 
Read
What's a production assistant good at?
Learning quickly: observe what's happening, listen, use own initiative and ask questions at the appropriate time
Organisation: be able to plan, multi-task and prioritise to meet deadlines; work calmly under pressure.
Communication: maintain effective relationships both internally and externally, have a professional, approachable manner
Knowledge of TV production: learn and understand different production processes, particularly financial
IT: be able to create spreadsheets for data entry to include budget and monitor spend; be able to quickly adapt to new systems and software
Who does a production assistant work with?
Production assistants help production coordinators and production managers. They work with the entire production team.
How do I become a production assistant?
Start work in an entry level role in the unscripted TV industry such as runner or receptionist. Gain experience on the job, and then apply for production assistant roles.
At school or college:
A-levels or Highers in English, media studies, maths and business studies are particularly relevant to this role. Or you might just want to study whatever interests you most.
If you want to go straight into a job or apprenticeship, the following Level 3 vocational qualifications will equip you:
OCR Technical Diploma/Extended Diploma in Business
BTEC National Diploma/Extended Diploma in Business
AAT Advanced Diploma in Accounting
Diploma in Production Accounting for Film and Television
IAO Diploma in Accounting
BTEC National Extended Diploma in Creative Digital Media Production
Aim Awards Diploma in Creative and Digital Media 
OCR Cambridge Technical Diploma in Art and Design (Photography)
OCR Technical Diploma in Digital Media (Moving Image and Audio Production)
BTEC National Diploma in Film and Television Production
BTEC National Diploma in Photography
UAL Diploma/Extended Diploma in Creative Media Production and Technology
Get an apprenticeship:
An apprenticeship is a job with training, so it's a great opportunity to earn as you learn. It can also be a good way of getting into the TV industry. Go to ScreenSkills information on apprenticeships for the main apprenticeship schemes in television. If you can't find a role in TV, you might want to take an apprenticeship in accountancy or business administration in another industry. You can then transfer into TV at a later point. Check out What's an apprenticeship?  to learn more about apprenticeships and find an apprenticeship to learn how to find one in your region, or approach companies directly.

Get a degree:
It is not essential to have a degree to become a production assistant, but in order to get this role and progress further in production management, it may be beneficial to have one relating to TV. Have a look at ScreenSkills' list of recommended courses and select one in unscripted TV and TV production. We recognise courses with our ScreenSkills Select award where they offer training in the relevant software, dedicated time to building a portfolio and have strong links with the unscripted TV industry. You may also consider a degree in communications or marketing.
Get work experience:
Try to get work experience by writing to local production companies and asking if they offer any. Keep an eye out for work experience opportunities at the BBC, ITV, Channel 4, Sky and the PACT Indie Diversity Training Scheme.
Take a short course:
If you want to progress to more senior roles than production assistant in production management, you can hone your skills in accountancy and budgeting by taking a specialist course. Go to the list of training courses recommended by ScreenSkills to see if there is a relevant one. Also, get qualifications in health and safety. Filter ScreenSkills' list of training courses by 'health and safety' as listed under 'skills'.
Network:
Get to know people in the unscripted TV industry by attending events. Meet professionals and ask them questions about their work, while demonstrating interest in and knowledge of the industry. Offer to provide them with your professional contact details and try to stay in touch with them. Go to how to network well to learn how to do this.
Network online:
Create a LinkedIn profile. See if there are Facebook pages or other social media groups for people making unscripted TV in your area. There might even be groups for runners and trainees. Join them. Create a ScreenSkills profile. There are a lot of crewing agencies that will charge you to be on their books. Sign up to the free ones initially. Wales Screen, Northern Ireland Screen and other areas offer free crew databases. Find a film office near you and get connected. If you do sign up to paid sites, make sure they specialise in the areas in which you're interested.
Search for jobs:
Research unscripted TV production companies that you'd like to work for and watch the programmes that they make. Regularly check their websites and job listings websites to see if they are advertising for roles. You can also send in a short speculative letter with your CV to the head of talent. Register your CV on websites like The Talent Manager, which is used by most broadcasters and independent production companies when looking for staff. 
You might also be interested in...
Being a production coordinator in the unscripted TV industry. You might also be interested in being a production coordinator in the film and TV drama, visual effects (VFX) or animation industries.
Further resources