Unscripted TV
Personal assistant
Also known as: Executive assistant (EA), PA, Team assistant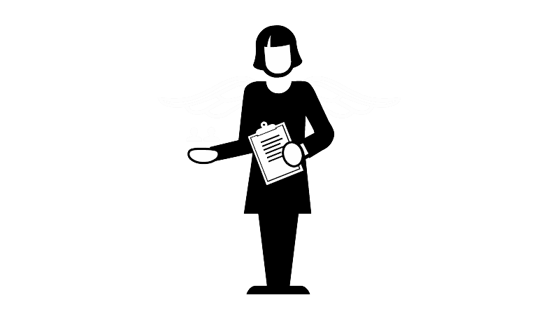 What does a personal assistant do?
Personal assistants (PAs) provide support directly to senior staff. In unscripted TV, they could be working with heads of departments, like factual or entertainment, executive producers, production executives, talent managers or anyone else whose job requires considerable administration.
This role varies in the level of responsibility it carries. The PA to the chief executive of a broadcaster, for example, is a senior position in itself. In other cases, it can be an entry level role. At entry level, it's a great way to get to know the industry from the inside and can lead to useful introductions and recommendations at a very senior level.
PAs do a variety of tasks. They are the first point of contact for anyone wanting to get in touch with the person they're assisting. They take calls and handle the correspondence, so are often party to important and confidential communications. They look after diaries, arranging and scheduling meetings and preparing appropriate paperwork. PAs organise large presentations for internal and external meetings, book travel and accommodation, look after expenses and may also be responsible for invoicing and paying clients. PAs are often expected to organise large functions like the office Christmas party and to run errands.
In some cases, PAs might also be responsible for supporting a production, which often includes taking on a research role. In other cases, they might be attached to a team rather than a person. For example, the development team, looking after everyone's needs and being known as the team assistant rather than as the PA.
Watch
What's a personal assistant good at?
Communication: have excellent verbal and written communication skills, be diplomatic and helpful when dealing with both internal staff and external clients
Discretion: to work to senior management you must be trustworthy and discreet with the information and people you deal with
Organisation: be highly efficient and adept at file management, be able to handle lots of tasks at once, keep on top of everything and work to tight schedules
Knowledge of the industry: understand the workings of unscripted TV industry, the processes, pressures and challenges involved
IT: be good with administration software, be able to pick up new systems easily
Who does a personal assistant work with?
Obviously, personal assistants work very closely with the person they're assisting. They also come into contact with those who want to speak to that person, which could be anyone in the TV industry from a channel commissioner to a presenter or researcher.
How do I become a personal assistant?
To become a personal assistant (PA) in unscripted TV, you need to have very strong administrative skills. You might start off as a runner or a receptionist, or you might go straight into a PA role.
At school or college: 
The best subjects to study at school or college depend to a large extent on where, ultimately, you would like to be. If you want to become a PA, then A-levels or Highers in English, maths and business studies will equip you. If you see being a PA as a route to something else, make sure you study whatever is recommended for your destination role. To learn about those roles go to ScreenSkills unscripted TV.
Alternatively, to become a PA in unscripted TV, the following Level 3 vocational qualifications are relevant:
OCR Technical Diploma/Extended Diploma in Business 
BTEC National Diploma/Extended Diploma in Business 
AAT Advanced Diploma in Accounting 
Diploma in Production Accounting for Film and Television 
BTEC National Extended Diploma in Creative Digital Media Production.
Aim Awards Diploma in Creative and Digital Media
OCR Technical Diploma in Digital Media (Moving Image and Audio Production)
BTEC National Diploma in Film and Television Production
BTEC National Extended Diploma in Creative Digital Media Production
UAL Diploma/Extended Diploma in Creative Media Production and Technology
If you want to go straight into a job or apprenticeship, the following Level 3 vocational qualifications will equip you: 
BTEC National Extended Diploma in Creative Digital Media Production
BTEC National Diploma/Extended Diploma in Business
OCR Technical Diploma/Extended Diploma in Business
Get an apprenticeship:
An apprenticeship is a job with training, so it's a great opportunity to earn as you learn. Go to ScreenSkills information on apprenticeships for the main apprenticeship schemes in television. If none of those apprenticeships interest you, you might want to find one in HR support or in business administration in another industry. This will give you skills that you can transfer into television at a later point. Check out What's an apprenticeship?  to learn more about apprenticeships and find an apprenticeship to learn how to find one in your region, or approach companies directly.

Get a degree:
You don't need a degree to be a PA, but if you'd like one, you might want to look at ScreenSkills' list of recommended courses and select one in unscripted TV or search for "production". We recognise courses with our ScreenSkills Select award where they offer training in the relevant software, dedicated time to building a portfolio and have strong links with the unscripted TV industry. 
Get work experience: 
Try to get work experience by writing to local production companies and asking if they offer any. Keep an eye out for work experience opportunities at the BBC, ITV, Channel 4, Sky and the PACT Indie Diversity Training Scheme.
Look outside the industry: 
PAs are needed in businesses throughout all industries. It's worth getting experience and building the skills you need working as a PA in a different area. You can transfer these skills to the unscripted TV industry later on.
Network: 
Get to know people in the unscripted TV industry by attending events. Meet professionals and ask them questions about their work, while demonstrating interest in and knowledge of the industry. Offer to provide them with your professional contact details and try to stay in touch with them. Go to how to network well to learn how to do this. 
Network online: 
Create a LinkedIn profile. See if there are Facebook pages or other social media groups for people making unscripted TV in your area. There might even be groups for runners and trainees. Join them. Create a ScreenSkills profile. There are a lot of crewing agencies that will charge you to be on their books. Sign up to the free ones initially. Wales Screen, Northern Ireland Screen and other areas offer free crew databases. Find a film office near you and get connected. If you do sign up to paid sites, make sure they specialise in the areas in which you're interested. 
Search for jobs: 
Research unscripted TV production companies that you'd like to work for and watch the programmes that they make. Regularly check their websites and job listings websites to see if they are advertising for roles. You can also send in a short speculative letter with your CV to the head of talent. Register your CV on websites like The Talent Manager, which is used by most broadcasters and independent production companies when looking for staff. StartinTV offers tips on creating your CV and attending interviews, as well as some advice for your first day working in TV.
You might also be interested in…
Being a talent assistant in the unscripted TV industry. You could also be a production coordinator in the film and TV drama industry. Alternatively, you could consider being a production coordinator in the animation industry.
Further resources