Unscripted TV
Autocue operator
Also known as: Autocue, Prompter operator, Teleprompter operator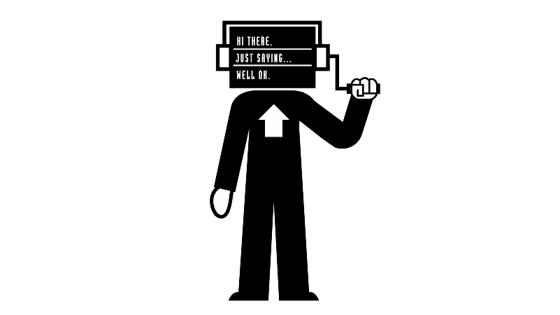 What does an autocue operator do?
The performance of presenters and newsreaders is down, in no small part, to the skills of an autocue operator.
Autocue operators control the teleprompter on studio shows and some location shoots. Autocue is a tradename for a teleprompter, which is why operators are more commonly known as autocue operators, or simply autocue. A teleprompter is a device that attaches to a video camera and displays the script on a screen for someone looking at the camera to read. The autocue operator controls the speed at which the words scroll down the screen so that the person reading it can speak continuously while still looking into the camera. This makes it appear as though the presenters are speaking without a script, or from memory, which is more engaging than looking down at a piece of paper.
Before a show, autocue operators format the computer files of scripts to be displayed correctly on the prompter and operate a computer that's linked to the prompter during a recording. They check with the presenter what font size they would prefer and, during rehearsals, assess the speed of their delivery so they can move the script down at the right speed.
During recording or live broadcasts, the order of a show will often change at the last minute; if a guest is late, for example, or there is breaking news. In many cases, they may have to transcribe things to the prompter script or make last-minute adjustments. They work while listening to 'talkback', which is the conversations between the director, producer, script supervisor and presenters during a show, and also relay messages themselves in this way. They also need to keep an eye on emails for any written changes from the producer. Depending on the production, they may need to print off changed scripts for the rest of the crew. They are expected to notice if something's been misread during production and let the director know as soon as possible.
After a show, they often draft a final copy of the script for production to keep on file. Sometimes they work in a gallery, other times on a studio floor out of sight of cameras. They are employed by production companies or studios and can be staff or freelance.
Read
What's an autocue operator good at?
Language: write spoken English in the style delivered by different presenters on different programmes, recognise and amend mistakes in the script or in the presenter's delivery
Timing: type quickly and clearly, make live or last-minute script changes, operate the teleprompter at the right speed for the presenter
Listening: be aware of what is happening during a production and respond, make changes quickly and efficiently.
Being calm: do your job in a high-pressure, sometimes live, fast-paced and changing TV environment
Teleprompter technologies: have a full understanding of the prompting hardware and software
Who does an Autocue operator work with?
Autocue operators work with the presenters and producers on a programme and often form long-term working relationships with them. They take instruction from and report to the director and producer, whom they also work with before a show on the preparation of scripts, attending script and planning meetings as required.
How do I become an autocue operator?
You will need to gain experience of working on studio broadcast TV before becoming an autocue operator. Entry level roles such as studio runner and runner would be useful to grow your experience in this area. In these roles, you can help autocue operators to get specific expertise in prompting.
At school or college:
You can take A-levels or Highers in computer science, English, IT and photography.
If you want to go straight into a job or apprenticeship, the following Level 3 vocational qualifications will equip you:
BTEC National Extended Diploma in Creative Digital Media Production
BTEC National Diploma in Film and Television Production
BTEC National Diploma in Photography OCR Technical Diploma in Digital Media (Moving Image and Audio Production)
UAL Diploma/Extended Diploma in Creative Media Production and Technology
Get an apprenticeship:
An apprenticeship is a job with training, so it's a great opportunity to earn as you learn. You're unlikely to find an apprenticeship as an autocue operator as such, but an apprenticeship in another role can also be a good way of getting into the TV industry. Go to ScreenSkills information on apprenticeships for the main apprenticeship schemes in television. Check out What's an apprenticeship?  to learn more about apprenticeships and Find an apprenticeship to learn how to find one in your region, or approach companies directly.

Get a degree:
You don't need a degree to become an Autocue operator, but you do need to be good at English. So, if you want a degree, that could be a good one to do. Alternatively, you can have a look at ScreenSkills' list of recommended courses and look for one that covers TV production. We recognise courses with our ScreenSkills Select award where they offer training in the relevant software, dedicated time to building a portfolio and have strong links with the unscripted TV industry.
Get work experience:
Try to get work experience by writing to local production companies and asking if they offer any. Keep an eye out for work experience opportunities at the BBC, ITV, Channel 4, Sky and the PACT Indie Diversity Training Scheme.
Network:
Get to know people in the unscripted TV industry by attending events. Meet professionals and ask them questions about their work, while demonstrating interest in and knowledge of the industry. Offer to provide them with your professional contact details and try to stay in touch with them. Go to Network well to learn how to do this.
Network online:
Create a LinkedIn profile. See if there are Facebook pages or other social media groups for people making unscripted TV in your area. There might even be groups for runners and trainees. Join them. Create a ScreenSkills profile. There are a lot of crewing agencies that will charge you to be on their books. Sign up to the free ones initially. Wales Screen, Northern Ireland Screen and other areas offer free crew databases. Find a film office near you and get connected. If you do sign up to paid sites, make sure they specialise in the areas in which you're interested.
Search for jobs:
Research unscripted TV production companies that you'd like to work for and watch the programmes that they make. Regularly check their websites and job listings websites to see if they are advertising for roles. You can also send in a short speculative letter with your CV to the production manager. Register your CV on websites like The Talent Manager, which is used by most broadcasters and independent production companies when looking for staff. StartinTV offers tips on creating your CV and attending interviews, as well as some advice for your first day working in TV.
You might also be interested in…
Being a camera operator in the unscripted TV industry. You might also be interested in being an assistant director (AD) in the film and TV drama industries.
Further resources