Unscripted TV
Sound guarantee
Also known as: Guarantee sound engineer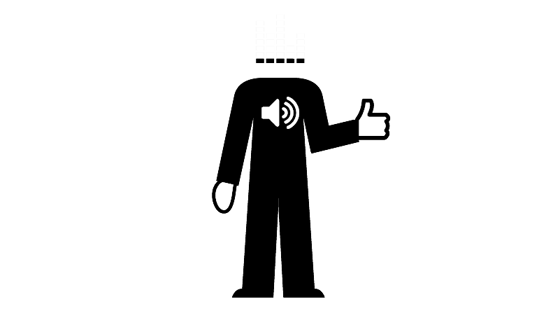 What does the sound guarantee do?
The sound guarantee makes sure all the sound equipment in a studio, or on an outside broadcast truck, works. If any equipment fails during rehearsal, it can mean precious time is lost. If it fails on air, it can mean a programme is ruined. But get it right – and the broadcast sounds and roars of concerts, dance finals and world news go out crystal clear to every set of speakers tuned in.
The sound guarantee's main focus is the sound desk, cable runs and microphones. Sound guarantees set these up and ensure they are working correctly at all times. But they have a lot of other areas to cover as well, including the talkback system. Talkback is the way all the members of the production team communicate using headsets and microphones. The sound guarantee will make sure everyone can hear one another. All the different areas need a talkback feed suited to their own needs – the camera crew needs to hear the director, the sound team needs to hear the sound supervisor, and the edit producer needs to hear the producer. Setting this up can take a lot of time.
The sound guarantee has to be very familiar with the equipment being used. Some sound guarantees are freelancers, but quite often they are employed by a studio or outside broadcast company so they can be across the equipment and know it back to front.
What's a sound guarantee good at?
Understanding sound: have a love of audio, acoustics and the technology used in translating what is heard into an electronic signal that can be listened to and monitored
Audio engineering: have a good knowledge of electronics, be able to set up and operate digital audio consoles, have an in-depth understanding of multi-media hardware, audio mixing and broadcast technology systems
Problem solving: come up with solutions to technical problems. This is particularly important on an outside broadcast in a remote location where it is live
Staying calm under pressure: be able to think clearly and logically when several problems arise at the same time and decisions you make could mean audio is lost
Communication: make sure all sound and talkback channels are active and functioning by liaising between departments; work well with the sound supervisor, crews and gallery team, be able to respond to their audio needs and explain the technical situation to them
Who does a sound guarantee work with?
A sound guarantee works alongside the sound supervisor, who mixes the sound, as well as the grams operator. Beside the sound department, the sound guarantee also coordinates with the floor crew and the gallery team. A sound guarantee works alongside the sound supervisor, who mixes the sound, as well as the grams operator. Beside the sound department, the sound guarantee also coordinates with the floor crew and the gallery team.
How do I become a sound guarantee?
Being a sound guarantee requires you to have a technical background and a logical mind in an environment where problems (often several at once) occur suddenly.  You need to be able to remain calm and collected so the issues are solved. There are different ways to become a sound guarantee. One route is to get an education in electronic engineering or an apprenticeship degree in broadcast engineering and then directly apply for work as a sound guarantee. Another route is to start in an entry-level role, such as a sound trainee, and work up to the role of grams operator or sound recordist. The job requires a lot of knowledge of all the technical equipment used for recording, playing and mixing sound. With enough experience in operating sound consoles and knowledge of the audio requirements of a broadcast, you can work towards the role of sound guarantee.

At school or college:
Take A-levels or Highers in maths and other science or technology subjects, such as computer science, physics or electronics. This will give you a solid basis for applying for new entrant programmes.

If you want to go straight into a job or apprenticeship, the following Level 3 vocational qualifications will equip you:
BTEC in Engineering with Engineering Maths
Cambridge Technical Extended Certificate in Engineering
BTEC National Foundation Diploma in Engineering
C&G Technical Certificate in Engineering
EAL Technical Diploma/Extended Diploma in Engineering Technologies
BTEC Diploma/Extended Diploma in Electrical and Electronic Engineering
City & Guilds Advanced Technical Diploma in Electrical Installation
EAL Diploma/Advanced Diploma in Electrical Installation
Get an apprenticeship:
Apprenticeships are jobs with training, so they are a good opportunity to earn while you learn. You might find apprenticeships with TV studios, outside broadcast companies or broadcasters. Check out their websites and see if you can find apprenticeships in broadcast or sound engineering. To find out more about apprenticeships, go to what's an apprenticeship?. Go to where can I find an apprenticeship? to learn how to find apprenticeships in your region, or approach companies directly. Take a look at our list of apprenticeships to find the schemes of the main broadcasters.

Get a degree:
You don't need a degree to get into this role, but a very high level of knowledge and experience with technical equipment is expected. If you want a degree, looking for ones in sound engineering , electronic engineering or live event technology would be useful. The BBC has a three-year apprenticeship degree in broadcast engineering. The NFTS has a one-year diploma in sound production.

Get work experience: 
It's worth trying to get work experience with broadcasters, studios, outside broadcast companies or equipment rental companies.  This will enable you to get your hands onto equipment, learn more about it and get to know people who work in TV. Have a look at their websites and see what they offer. Write to them and ask.  The British Film Commission has a list of studios and stage spaces, which is a good starting point in your research. It's also worth looking out for work experience opportunities with broadcasters: BBC, ITV, Channel 4, Sky.

Look outside the industry: 
Get experience at radio stations or in setting up the kit for live music events. Volunteer to rig up the lights and sound for local venues or amateur theatre. Anything that gives you experience in dealing with equipment in a live environment will be helpful.

Network in person:
Get to know people in the unscripted TV industry by attending events, such as ScreenSkills' Open Doors. Go to training and opportunities and use the events filter to find out what's on. Meet professionals and ask them questions about their work, while demonstrating interest in and knowledge of the industry. Offer to provide them with your professional contact details and try to stay in touch with them. Go to network well to learn how to do this.

Network online:
Create a LinkedIn profile. See if there are Facebook pages or other social media groups for people making unscripted TV in your area. There might even be groups for runners and trainees. Join them. Create a ScreenSkills profile. There are a lot of crewing agencies that will charge you to be on their books. Sign up to the free ones initially. Wales Screen, Northern Ireland Screen and other areas offer free crew databases. Find a film office near you and get connected. If you do sign up to paid sites, make sure they specialise in the areas in which you're interested.

Search for jobs:
Research studios and outside broadcast companies. Find organisations for which you would like to work. Regularly check their websites and job listings websites to see if they are advertising for roles. Make use of the ScreenSkills jobs board. You can also send a short speculative letter with your CV to the studio manager, talent manager or engineering manager. Register your CV on websites like The Talent Manager, which is used by most broadcasters and independent production companies when looking for staff. StartinTV offers tips on creating your CV and attending interviews, as well as some advice for your first day working in TV.
You might also be interested in...
Being a sound supervisor in the unscripted TV industry. You might also be interested in being a sound mixer or supervising sound editor in the film and TV drama industries.
Further resources