Unscripted TV
Production executive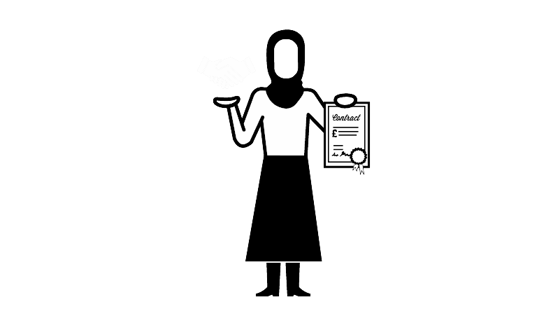 What does a production executive do?
Production executives are the business brains of production companies. They are responsible for ensuring the production company makes a profit at the same time as making sure all the relevant protocols are followed.
When a new show is ready to go into production, an agreement is made between the production company and the broadcaster, known as an editorial specification (ed spec). The ed spec clarifies what the production company and the broadcaster are required to deliver, including budget, content, style, duration, quantity and the delivery dates and formats of the completed programme. Production executives negotiate this and are ultimately responsible for delivering the production to the broadcaster. They also negotiate big contracts with the presenters or main locations and with external providers such as post-production houses, kit hire and catering services.
Production executives are found in larger production companies where a number of programmes are being made or in development. They oversee the resourcing of them all. They recruit a production management team for each production, so often manage several teams at once. They consider any risks associated with the making of each show and implement the policies required to ensure operational and welfare standards are met across all productions. They oversee the allocation of budgets and resources, all legal, compliance and copyright documents, staff and contributor contracts, insurance and health and safety.
They are strong leaders, motivating and developing their teams, driving change and making continuous improvement.
What's a production executive good at?
Leadership: be a direct, effective and diplomatic communicator, recruit, manage motivate and develop the best production management teams for the job
Negotiation: secure the best deals for the production company, have keen business acumen and an up-to-date knowledge of the market
Risk management: mitigate risk in all aspects of production, from financial to operational and welfare
Implementing policies and protocols: ensure all productions follow health and safety and data protection guidelines, compliance and copyright protocol and maintain a duty of care to contributors and staff
Business: manage a number of programme budgets at varying stages of production, marry staffing and production needs with resources
Who does a production executive work with?
Production executives run the production management department and manage line producers or production managers. They regularly meet with the heads of other departments, particularly the executive producer regarding budgets and compliance issues. They negotiate with broadcasters and other main service providers.
How do I become a production executive?
Production executive is a very senior position. You'll need some years' experience working as a line producer or production manager before becoming a production executive.
A good way in is to start as a runner, receptionist or personal assistant, especially one that works in the production management office. You can then get to work as a production secretary, then production coordinator, then production manager and, possibly, a line producer. There is no one set route, though. Some production executives work their way up from director or producer roles.
Production management roles are well suited to people who have business or project management roles in other industries. Accountancy skills, for example, can be easily transferred to this position. Having said that, some production companies like their production executive to have experience working on productions of the specific type or genre of unscripted TV in which the company specialises.
At school or college:
Any subjects you enjoy can form a good basis for this role, but A-levels or Highers in English, media studies, maths and business studies are particularly relevant.
If you want to go straight into a job or apprenticeship, the following Level 3 vocational qualifications will equip you:
OCR Technical Diploma/Extended Diploma in Business
BTEC National Diploma/Extended Diploma in Business
AAT Advanced Diploma in Accounting
Diploma in Production Accounting for Film and Television
IAO Diploma in Accounting
BTEC National Extended Diploma in Creative Digital Media Production
Aim Awards Diploma in Creative and Digital Media
OCR Cambridge Technical Diploma in Art and Design (Photography)
OCR Technical Diploma in Digital Media (Moving Image and Audio Production)
BTEC National Diploma in Film and Television Production
BTEC National Extended Diploma in Creative Digital Media Production
UAL Diploma/Extended Diploma in Creative Media Production and Technology
Get an apprenticeship:
An apprenticeship is a job with training, so it's a great opportunity to earn as you learn. You might be able to find a production manager apprenticeship within unscripted TV. Go to ScreenSkills information on apprenticeships for the main apprenticeship schemes in television.  If you can't find a suitable apprenticeship,  it's worth looking for a job as an apprentice in an industry that uses similar skills such as project management, business or accountancy. You can then transfer into TV production management at a later point. Check out What's an apprenticeship?  to learn more about apprenticeships and find an apprenticeship to learn how to find one in your region, or approach companies directly.

Get a degree:
It is not essential to get a degree to become a production executive, but if you'd like one, you might want to take look at ScreenSkills' list of recommended courses and select one in film and television production. We recognise courses with our ScreenSkills Select award where they offer training in the relevant software, dedicated time to building a portfolio and have strong links with the unscripted TV industry. Courses in accounting, business or finance may also be helpful with a view to being able to manage budgets.
Get work experience:
Try to get work experience by writing to local production companies and asking if they offer any. Keep an eye out for work experience opportunities at the BBC, ITV, Channel 4, Sky and the PACT Indie Diversity Training Scheme.
Look outside the industry:
Get project management, business or accountancy experience in a different industry. This kind of work will provide you with skills that you can transfer to the role of line producer, such as budgeting, planning and organising.
Take a short course:
Hone your skills in accountancy and budgeting by taking a specialist course. Go to the list of training courses recommended by ScreenSkills to see if there is a relevant one. Also, get qualifications in health and safety. Filter ScreenSkills' list of training courses by 'health and safety' as listed under 'subject'.
Network:
Get to know people in the unscripted TV industry by attending events. Meet professionals and ask them questions about their work, while demonstrating interest in and knowledge of the industry. Offer to provide them with your professional contact details and try to stay in touch with them. Go to how to network well to learn how to do this.
Network online:
Create a LinkedIn profile. See if there are Facebook pages or other social media groups for people making unscripted TV in your area. There might even be groups for runners and trainees. Join them. Create a ScreenSkills profile. There are a lot of crewing agencies that will charge you to be on their books. Sign up to the free ones initially. Wales Screen, Northern Ireland Screen and other areas offer free crew databases. Find a film office near you and get connected. If you do sign up to paid sites, make sure they specialise in the areas in which you're interested.
Search for jobs:
Research unscripted TV production companies that you'd like to work for and watch the programmes that they make. Regularly check their websites and job listings websites to see if they are advertising for roles. Register your CV on websites like The Talent Manager, which is used by most broadcasters and independent production companies when looking for staff. StartinTV offers tips on creating your CV and attending interviews, as well as some advice for your first day working in TV.
You might also be interested in…
Being a head of production, series producer or executive producer in the unscripted TV industry. You might also be interested in being a producer in the film and TV drama industries, or being a VFX producer, a games producer or a producer in the animation industry.
Further resources