Unscripted TV
Executive Producer (Unscripted TV)
Also known as: AKA exec, EP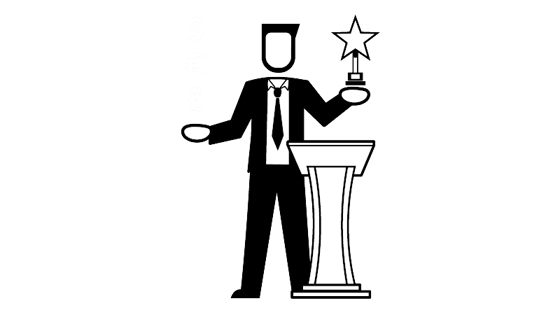 What does an executive producer do?
The executive producer is the most senior person on a production and usually oversees the programme from beginning to end. They often recruit the key members of the production team, sign off the most important decisions and keep a close eye on the budget.  
One of their key roles is managing the long-term relationships, such as those with the presenters, the commissioners, the legal advisors and the media and communications team.  
Executive producers don't usually run the programme on a day-to-day basis – that's the job of the producer – but they are on hand to troubleshoot, give advice and step in during busy periods. They are entrepreneurs: always ready to find a new presenter or champion a great idea. 
They are also responsible for safety. While working closely with the producer and production manager on the risk assessment, it's the executive producer who makes the final judgement and signs off the safety forms. They are usually the person who makes the final editorial and legal checks on a programme and confirms it's ready for transmission. On a live programme, they are often required to be in the production gallery, checking for editorial accuracy, possible libel and offensive language.
Many executive producers are freelance. Often they are the owners of the production company making the programme. They might specialise in a particular genre, such as sport, entertainment or music, or in different styles of programme making, like magazine programmes in studios or major outside broadcasts.
Watch
What's an executive producer good at?
Leadership: take responsibility for decisions and outcomes, set examples and expectations of excellence, lead departments from the top yet also be available to members of the team who may want to raise issues during the production
Decisiveness: make important decisions under high pressure and within live time constraints, cultivate trust by not second-guessing decisions
Creativity: generate new and exciting ideas, recognise new and exciting ideas in others, persist with an entrepreneurial spirit in producing new work
Communication: tie every department together through frictionless communication, save time by keeping all departments working towards their common goal, delegate while understanding what each department is doing
Risk management: weigh up all possible safety and financial risks, assess these risks in real time
Who does an executive producer work with?
Executive producers are often involved in pitching the idea for the programme to commissioners. They might work with development producers in pre-production.
During production, they work most closely with the producer. They also know the heads of department, as their responsibilities as the most senior person mean they have a relationship with anyone who can make a significant decision.
In outside broadcasts, they tend be the people who reach agreements with the police or the security services or any organisations outside the production that are critical to its success.
How do I become an executive producer?
Executive producer is the most senior role in a TV production. You have to work in television for many years before reaching this position, so start with the roles you enjoy and get as much experience in unscripted TV as you can. There are many routes to becoming an executive producer:

The production route
Many executive producers start out as runners and then become researchers and assistant producers. From there they become producers and then series producers before going on to work as execs.  If you are interested in the storytelling side of TV production, learn how to get in as a runner.

The production management route
This is a way in for those interested in the business and organisational side of production. Some execs start out as a runner or logger. They then become production secretaries and production coordinators before moving into production and executive production. If that sounds like the route for you, learn how to get in as a runner or logger.

The camera route
If photography and capturing the story are where your passions lie, you could become an executive producer through starting out as a camera operator. Work your way up to director, then series director and then become an executive producer. To become a camera operator, learn how to become a kit room assistant or camera assistant.

The commissioning route
A lot of executive producers are heads of their own production companies. Many of these were commissioners first. To work your way up through development and commissioning, learn how to become a personal assistant.
You might also be interested in…
Being a production executive or development producer in unscripted TV. Or you might be interested in being a producer in film and TV drama.
Further resources