Unscripted TV
Scene hand
Also known as: Stage hand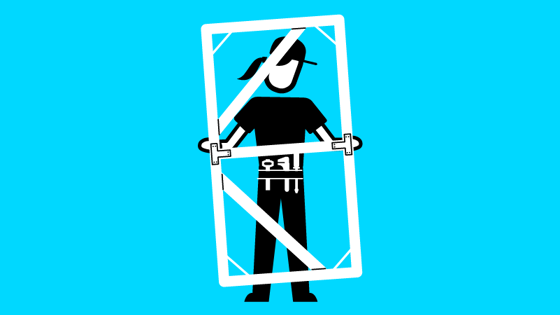 What does a scene hand do?
Scene hands are part of the team that sets in the scenery for a production in a studio or on an outside broadcast. They work to the production designer.

In studio productions, a schedule is created for the build, to take in the needs of camera, lighting, sound and scenery. On a big Saturday night entertainment programme, for example, a lot of technology will need to be integrated into the set, so it must be constructed to take the weight of lamps, hold large monitor screens, hide PA speakers or conceal microphones. Normally the lighting department is first in to set the top rig. Then the scene crew comes in to build the set, which is made up of 'flats' (panels) that have been prepared off-site. Scene hands set in these panels.

The most important consideration in set construction is health and safety. A set might need to support a full concert orchestra, for example, so care needs to be taken both constructing and setting in to make sure it will bear the heavy weight with a good safety margin.
Once the set is built in a studio, a small number of scene hands stay during the recording to move flats around for the different sequences. They are on standby if any part of the set needs to be repaired or adjusted. Finally, the scene crew need to be there at the end of the production to de-rig. Sometimes the set is broken down and recycled. Other times, it's stored for another series, in which case the 'get-out' needs to be far more careful.

On an outside broadcast, even though it might be in a theatre, at a race track or in a cathedral, there will still be the need for scenery. In these circumstances, the scene crew will have to be aware of the environment they are working in and take extra care. For example, they must be sure not to damage valuable carpets or fabrics in a stately home. The scene crew will often be required to liaise closely with the event organisers, such as at a major rock festival, but on many occasions they are on their own, building a commentary box or perhaps a small stage for an antiques programme.

One other role for the scene crew is to build scenery that is designed to be invisible. This could mean providing cladding around a camera tower so it will vanish into the background if caught in shot. It has been known for scenery to be built to hide a full-sized outside broadcast vehicle!
Watch and read
What's a scene hand good at?
• Carpentry and metal work: have good craft skills, be able to read plans and produce a variety of structures
• Organisation: be proactive, think about what you will need in advance, plan the materials needed for construction and the order in which things need to be built
• Problem solving: construct sets in short amounts of time, deal with the unexpected, find ingenious solutions to problems as they arise
• Tact: deal with occasional problems by talking through issues, liaise with event organisers to find help them achieve their vision safely, work as part of a team, sense the right time to fix a 'flat' or set in a piece of scenery so it doesn't disturb the production
• Health and safety: know the health and safety legislation, follow the correct manual handling procedures, wear the right protective equipment, be responsible for your own safety and the safety of the public
Who does a scene hand work with?
Scene hands need to work with lighting, cameras and sound to make sure all the different elements that make up the set fit together perfectly. Scene hands report to the art director or production designer.
How do I become a scene hand?
This is an entry-level role and, as such, attitude and transferable skills (ideally from craft industries like carpentry and metal working) are more important that specific qualifications. Chippy skills are handy, but you are not expected to be an advanced carpenter in this role. Scene shifters work early and late hours, with high degrees of travel involved, so a driving licence is a bonus.

At school or college:
You don't need to get A-levels or Highers to be a scene hand, but if you want to take them, make sure you study subjects you enjoy.
If you want to go straight into a job or apprenticeship, the following Level 3 vocational qualifications will equip you for scaffolding or construction roles:

• Advanced Technical Diploma in Architectural Joinery
• Advanced Technical Diploma in Painting and Decorating
• Advanced Technical Diploma in Site Carpentry
• NOCN Cskills Awards Diploma in Accessing and Rigging
• NOCN Cskills Awards Diploma in Accessing and Rigging
• NOCN Cskills Awards Diploma in Bench Joinery
• NOCN Cskills Awards Diploma in Site Carpentry
• Edexcel NVQ Diploma in Accessing Operations and Rigging
• Edexcel NVQ Diploma in Wood Occupations
• National Diploma/Extended Diploma in Construction and the Built Environment

Get an apprenticeship:
An apprenticeship is a job with training, so it's a great opportunity to learn as you earn. It can be challenging to find jobs as an apprentice with production companies as many are not able to take on people for a whole year, which is an apprenticeship requirement at the moment. However, it might be worth looking for a job as an apprentice in an industry that uses similar skills, such as one in carpentry or joinery. You can transfer into the TV industry at a later point.
Before taking any apprenticeship, check what you'll be learning with your prospective employer and college, so you can be sure it will be giving you the skills you want. Go to find an apprenticeship to learn how to find apprenticeships in your region, or approach companies directly.

Volunteer:
Help build the sets for amateur theatre productions or student videos. Any experience you have of this kind of construction will help you to learn and impress future employers.
Get to know people in the industry:
Once you have some woodwork and metalwork skills, you will be handy as a TV scene hand. Try to get to know people in the industry and ask if they need your skills. A good way to do this is through ScreenSkills' events, especially Open Doors. Or use Production Base to find out what's being made, so you can contact production companies and ask about jobs.
You might also be interested in…
Working in the construction department for Film and TV drama, eventually becoming a construction manager.
Further resources