Unscripted TV
Development producer (Unscripted TV)
Also known as: Development executive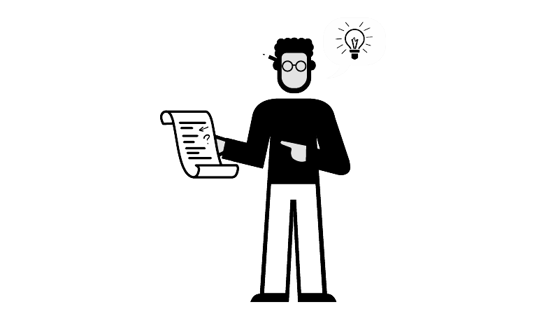 What does a development producer do?
Development producers' main currency is ideas, and they are constantly on the lookout for original stories. They read papers, books and academic studies. They watch TV, go to films and exhibitions and talk to agents and broadcasters.
Informed by their knowledge of channels, audiences and other TV shows, development producers suggest presenters, celebrities or experts who could be attached to a show. They are always hunting for new on-screen 'talent' to bring fresh expertise or a new approach to programming.
Development producers are skilled at recognising the potential of someone or something. They research and put flesh on the bones of an idea, coming up with compelling new programme titles and tag lines, so it can be pitched successfully to broadcasters. They are confident at verbally selling ideas to demonstrate how a new programme could work. They write treatments (which detail all aspects of a show) often accompanied by scripts and running orders. They are experienced at creating visual material, such as short 'sizzles' or 'taster tapes' to help give a commissioner an idea of the possible tone and look of a new show. They may test-drive new shows with the team before pitching, so often organise quizzes, games and competitions in the office.
Development producers are able to spot gaps in the TV market and create or recognise new trends in programming in the UK and globally. They work across several projects at a time, all of which will be at a different point in their journey to our screens. They are employed by independent production companies or broadcasters.
Read
What's a development producer good at?
Knowledge of television: watch and have a genuine passion for unscripted TV, understand the current programming landscape, identify gaps in the market and potential new global trends
Ideas: always look for possibilities in people and themes, spot potential, identify the audience, and conversely see why something might not succeed
Communication: express ideas clearly, write well and generate proposals that really sell a programme, convey what you need from your team
Technical skills: create incredible-looking pitches and documents using editing software
Shooting and editing: operate basic cameras, lights, audio and editing packages to create 'casting tapes' and 'sizzles'
Who does a development producer work with?
On a day-to-day basis, development producers manage a team of development assistant producers and researchers. They have regular contact with executives or heads of department and commissioners. They build strong relationships with a range of broadcasters, who will also inform the producer of the type of programmes they want or the available holes in future channel schedules that they need to fill.
How do I become a development producer?
Most employers look for development producers who have experience as development assistant producers and a proven track record of successfully getting new concepts on the air. Start as a personal assistant or runner and work your way up.
At school or college:
You can take A-levels or Highers in English, media studies and any other subject that you think could give you ideas for TV programmes. 
If you want to go straight into a job or apprenticeship, the following Level 3 vocational qualifications will equip you: 
BTEC National Extended Diploma in Creative Digital Media Production 
Aim Awards Diploma in Creative and Digital Media 
OCR Technical Diploma in Digital Media (Moving Image and Audio Production) 
BTEC National Diploma in Film and Television Production 
UAL Diploma/Extended Diploma in Creative Media Production and Technology 
Get an apprenticeship: 
An apprenticeship is a job with training, so it's a great opportunity to earn as you learn. You're unlikely to find an apprenticeship in the development department. However, you might want to find an apprenticeship with one of the broadcasters, as this is a good way into the industry. Go to ScreenSkills information on apprenticeships for the main apprenticeship schemes in television. Check out What's an apprenticeship?  to learn more about apprenticeships and find an apprenticeship to learn how to find one in your region, or approach companies directly.
Get a degree:
You don't need a degree to be a development producer. If you want one, don't be afraid to follow your passion and study a subject you adore. After all, you could find inspiration for a programme in any field of study. 
If you're interested in a degree more closely connected with the world of unscripted TV, you might want to have a look at ScreenSkills' list of recommended courses though it is unlikely there will be one based solely around research. We recognise courses with our ScreenSkills Select award where they offer training in the relevant software, dedicated time to building a portfolio and have strong links with the unscripted TV industry. 
Get work experience:
Try to get work experience by writing to local production companies and asking if they offer any. Keep an eye out for work experience opportunities at the BBC, ITV, Channel 4, Sky and the PACT Indie Diversity Training Scheme.
Network:
Get to know people in the unscripted TV industry by attending events. Meet professionals and ask them questions about their work, while demonstrating interest in and knowledge of the industry. Offer to provide them with your professional contact details and try to stay in touch with them. Go to how to network well to learn how to do this.
Network online:
Create a LinkedIn profile. See if there are Facebook pages or other social media groups for people making unscripted TV in your area. There might even be groups for runners and trainees. Join them. Create a ScreenSkills profile. There are a lot of crewing agencies that will charge you to be on their books. Sign up to the free ones initially. Wales Screen, Northern Ireland Screen and other areas offer free crew databases. Find a film office near you and get connected. If you do sign up to paid sites, make sure they specialise in the areas in which you're interested.
Search for jobs:
Research unscripted TV production companies that you'd like to work for and watch the programmes that they make. Regularly check their websites and job listings websites to see if they are advertising for roles. You can also send in a short speculative letter with your CV to the head of talent. Register your CV on websites like The Talent Manager, which is used by most broadcasters and independent production companies when looking for staff. StartinTV offers tips on creating your CV and attending interviews, as well as some advice for your first day working in TV.
You might also be interested in…
Being a producer or production executive in the unscripted TV industry. You might also be interested in being a development producer in the film and TV drama industry. Alternatively, you could consider being a games producer in the games industry.
Further resources