Unscripted TV
Production coordinator (Unscripted TV)
Also known as: Studio production coordinator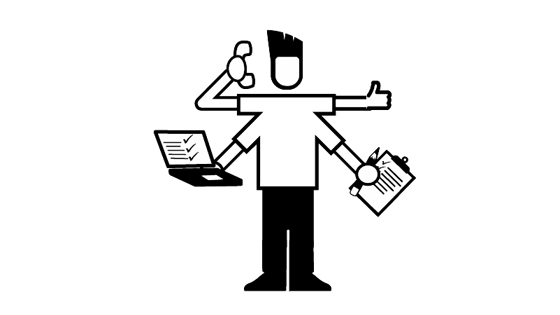 What does a production coordinator do?
Production coordinators do all the admin that is crucial to the smooth working of a production, from beginning to end.
During filming, they book and organise travel and accommodation, ensure locations and people are booked and available and the team has all the paperwork it needs. This can include release forms for contributors to sign to show they have consented to filming, copyright and health and safety documents. They create a call sheet which details who will be on location, where they need to be, how they get there and all contact numbers that may be required. They also include a breakdown of the filming day, listing what should be rehearsed and shot by what time. 
Production coordinators organise work permits and visas, book crews, order filming equipment and props and are responsible for organising, assigning and reconciling floats (cash that may be required while on location). They check invoices and ensure all production paperwork is filed, protected, up to date and in order. Once a show is in an edit, they ensure the team has all the information it needs, including tape logs, and help source and clear archive material and music. They are responsible for the completion of the post-production and final delivery information to the broadcaster.
Production coordinators tend to work throughout the full cycle of an unscripted TV programme, from start to finish. They mainly work in the production office and there is often more than one on a production. On bigger productions, they also go out on location to support the production team and crew, and on some studio shows may work as a script supervisor.
They might work full-time for broadcasters or for TV production companies but are often on a fixed-term contract. 
Watch
What's a production coordinator good at?
Organisation: be efficient at planning, booking and scheduling, preparing documents and filing, tackle issues before they become problems
Communication: work as part of a team, ensure everyone has the information they need and know which paperwork needs completing
Finance: monitor and report costs and spending within assigned budget areas to ensure the production manager can forecast and manage the overall budgets

Knowledge of IT and technology:

be able to use, pick up and

adapt to new

systems and software easily, know the different equipment used for

filming and editing

Knowledge of law: understand health and safety rulings, data protection legislation and compliance, clearance and copyright requirements
Who does a production coordinator work with?
Production coordinators work under production managers and, on larger productions, line producers. They supervise production secretaries or production assistants and runners in the production management department. On a day-to-day basis they liaise with directors when drawing up a shooting schedule and call sheet, and frequently with researchers and assistant producers. They also deal with crew, facility houses and external companies. 
How do I become a production coordinator?
You need at least one year's experience working as a production secretary or production assistant to become a production coordinator. Most start in an entry level role such as runner or receptionist.
At school or college:
A-levels or Highers in English, media studies, maths and business studies are particularly relevant to this role. Or you might just want to study whatever interests you most.
If you want to go straight into a job or apprenticeship, the following Level 3 vocational qualifications will equip you:
OCR Technical Diploma/Extended Diploma in Business
BTEC National Diploma/Extended Diploma in Business
AAT Advanced Diploma in Accounting
IAO Diploma in Accounting
BTEC National Extended Diploma in Creative Digital Media Production
Aim Awards Diploma in Creative and Digital Media 
BTEC National Diploma in Film and Television Production
UAL Diploma/Extended Diploma in Creative Media Production and Technology
Get an apprenticeship:
An apprenticeship is a job with training, so it's a great opportunity to earn as you learn. It can also be a good way of getting into the TV industry. Go to ScreenSkills information on apprenticeships for the main apprenticeship schemes in television. If you can't find a role in TV, you might want to take an apprenticeship in accountancy or business administration in another industry. You can then transfer into TV at a later point. Check out What's an apprenticeship?  to learn more about apprenticeships and find an apprenticeship to learn how to find one in your region, or approach companies directly.

Get a degree:
It is not essential to have a degree in order to become a production coordinator, but it may be beneficial to have one relating to TV. Have a look at ScreenSkills' list of recommended courses and select one in unscripted TV and TV production. We recognise courses with our ScreenSkills Select award where they offer training in the relevant software, dedicated time to building a portfolio and have strong links with the unscripted TV industry. You may also consider a degree in communications or marketing.
Get work experience:
Try to get work experience by writing to local production companies and asking if they offer any. Keep an eye out for work experience opportunities at the BBC, ITV, Channel 4, Sky and the PACT Indie Diversity Training Scheme.
Take a short course:
Hone your skills in accountancy and budgeting by taking a specialist course. Go to the list of training courses recommended by ScreenSkills to see if there is a relevant one.
Network:
Get to know people in the unscripted TV industry by attending events. Meet professionals and ask them questions about their work, while demonstrating interest in and knowledge of the industry. Offer to provide them with your professional contact details and try to stay in touch with them. Go to how to network well to learn how to do this.
Network online:
Create a LinkedIn profile. See if there are Facebook pages or other social media groups for people making unscripted TV in your area. There might even be groups for runners and trainees. Join them. Create a ScreenSkills profile. There are a lot of crewing agencies that will charge you to be on their books. Sign up to the free ones initially. Wales Screen, Northern Ireland Screen and other areas offer free crew databases. Find a film office near you and get connected. If you do sign up to paid sites, make sure they specialise in the areas in which you're interested.
Search for jobs:
Research unscripted TV production companies that you'd like to work for and watch the programmes that they make. Regularly check their websites and job listings websites to see if they are advertising for roles. You can also send in a short speculative letter with your CV to the production manager. Register your CV on websites like The Talent Manager, which is used by most broadcasters and independent production companies when looking for staff. StartinTV offers tips on creating your CV and attending interviews, as well as some advice for your first day working in TV.
You might also be interested in...
Being an assistant producer, editor, director, producer or producer director in the unscripted TV industry. You might also be interested in being a production coordinator in the visual effects (VFX) or animation industries.
Further resources