Unscripted TV
Art department runner
Also known as: Art department trainee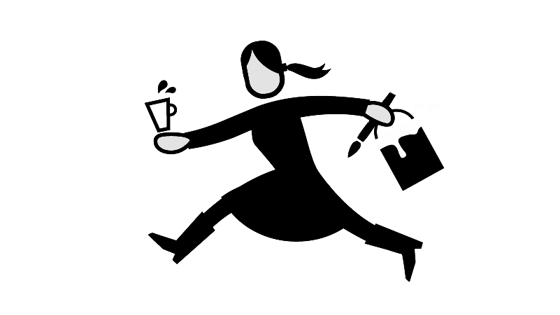 What does an art department runner do?
Art department runners get to know the jobs of everyone in the art department by doing basic running duties for them all, both within the department and between the art and other departments and businesses such as paint suppliers. On big-budget shows with a bigger art department, these jobs will be more administrative, from sorting the post and ordering and picking up supplies, teas, coffees and lunches to copying and delivering paperwork, props or items. They may also be required to assist on location, often during the build of a new set. During filming they might help the art director or their assistant. 
On smaller productions, there is more scope for creative input, such as help with the creation and construction of a prop or set. 
Art department runners are the most junior roles in the art department, so are expected to assist in any way that's required. Runners tend to be taken on for a fixed period of time.
What's an art department runner good at?
Art: draw by hand, design and use art software packages
Knowledge of TV: have a passion for unscripted TV programmes and a love of the industry
Learning: listen and watch what's happening in the art department, who does what, what they need to do their job and how they succeed
Communication: be confident to ask questions, especially if unsure of what a task requires, know how to pick the right time to ask
Reliability: be punctual, do what's asked promptly and efficiently, have a positive can-do attitude
Tools of the trade
You will build up your kit over time. Here are some items you'll need to start with:
Laptop with image editing software, such as Vectorworks, SketchUp, Photoshop, Illustrator. Use the free versions until you are well enough established to buy the paid software
Printer that's able to print on A3 and large format
Drawing kit. Pencils, scale rulers, furniture templates, compass, adjustable set square
Modelling kit. Cutting board, scalpels, steel rule
Portable desktop A2 board. Not essential, as a drawing board might be provided, but handy nonetheless
SLR digital camera for photoshoots (not essential but desirable).
Once your kit is worth more than £2,000, you should insure it and think about getting the advice of an accountant about trading as a limited company or applying for Schedule D status.
Who does an art department runner work with?
Art department runners work with everyone in the art department and generally work directly to an assistant or art director. If they work on location, they are likely to have contact with studio and technical staff and editorial teams, like production runners and researchers.
How do I become an art department runner?
Get as many skills in all kinds of art as you can. Build a portfolio. Get to know people in the TV industry and ask for jobs.
At school or college:
If you want to go to university, A-levels or Highers in art, architecture, photography, graphic design or graphic communication are useful. Or you might want to take the following Level 3 vocational qualifications:
BTEC National Diploma/Extended Diploma Art and Design
UAL Applied General Diploma in 3D Design and Crafts
NCFE Applied General Certificate in Art and Design
If you want to go straight into a job or apprenticeship, the following Level 3 vocational qualifications will equip you:
BTEC National Diploma in 3D Design and Crafts
UAL Diploma/Extended Diploma in Art and Design
Get an apprenticeship:
Apprenticeships are jobs with training. They're a great opportunity to earn while you learn. Some of the major broadcasters offer apprenticeships. Check out the schemes with the BBC, Channel 4, Sky and ITV to see if they offer apprenticeships in the art department. If you can't get an apprenticeship with a broadcaster, it might be worth looking for a job as an apprentice in an industry that uses similar skills, such as being an illustrator in publishing or a graphic artist in advertising. This could help you develop your craft and create a body of work for a portfolio that you can use to find your way into unscripted TV at a later point.
These are the relevant apprenticeships available throughout the UK:
Design (Level 3, Northern Ireland)
Furniture, Furnishings and Interiors (SCQF Level 5, 6, Scotland)
Creative and Digital Media (Level 3, 4, Wales)
Design (Level 2, 3, Wales)
Design Practice (Level 5, Wales)
Furniture and Furnishings (Level 2, 3, Wales)
In Scotland, you might be able to find the following degree-level apprenticeships:
Creative (SCQF Level 6/7, Scotland)
Creative and Digital Media (SCQF Level 6/7, Scotland)
Design (SCQF Level 5, 6/7, Scotland)
Before taking any apprenticeship, check what you'll be learning with your prospective employer and college, so you can be sure it will give you the skills you want. Go to where can I find an apprenticeship? to learn how to find apprenticeships in your region or approach companies directly.
Develop a wide range of art skills:
Learn how to paint, do 3D modelling and graphic art. The more you can do at this stage, the more chance you have of being useful in the art department later on.
Learn to drive: 
If possible, get access to a car. This makes you more versatile and means you can help more.
Get a degree:
It isn't essential, but if you want one, you could take a degree in architecture or graphic art. Or you might want to have a look at ScreenSkills' list of recommended courses and select one in unscripted TV. We recognise courses with our ScreenSkills Select award where they offer training in the relevant software, dedicated time to building a portfolio and have strong links with the TV industry. 
Build a portfolio:
This is essential for impressing admissions tutors and people in the film industry. Go to build your art portfolio to learn how.
Get work experience: 
Try to get work experience by writing to local production companies and asking if they offer any. Keep an eye out for work experience opportunities at the BBC, Channel 4, ITV, Sky and the PACT Indie Diversity Training Scheme.
Network: 
Get to know people in the unscripted TV industry by attending events. Meet professionals and ask them questions about their work, while demonstrating interest in and knowledge of the industry. Offer to provide them with your professional contact details and try to stay in touch with them. Go to how to network well to learn how to do this. 
Network online:
Create a LinkedIn profile. See if there are Facebook pages or other social media groups for people making unscripted TV in your area. There might even be groups for runners and trainees. Join them. Create a ScreenSkills profile. There are a lot of crewing agencies that will charge you to be on their books. Sign up to the free ones initially. Wales Screen, Northern Ireland Screen and other areas offer free crew databases. Find a film office near you and get connected. If you do sign up to paid sites, make sure they specialise in the areas in which you're interested.
Search for jobs: 
Research unscripted TV production companies that you'd like to work for and watch the programmes that they make. Regularly check their websites and job listings websites to see if they are advertising for roles. You can also send in a short speculative letter with your CV to the production manager. Register your CV on websites like The Talent Manager, which is used by most broadcasters and independent production companies when looking for staff. StartinTV offers tips on creating your CV and attending interviews, as well as some advice for your first day working in TV.
You might also be interested in…
Being an art department trainee in film and TV drama, or being an art director in animation or a concept artist in games.
Further resources