Unscripted TV
Vision guarantee
Also known as: Outside broadcast engineer, broadcast guarantee, broadcast engineer, studio engineer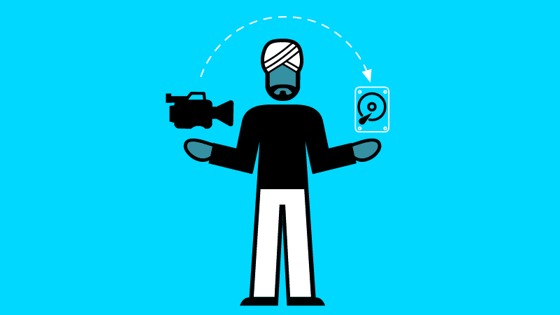 What does a vision guarantee do?
Vision guarantees work in studio productions or outside broadcasts to ensure all aspects of the 'vision chain' work from end to end – from the cameras in a studio or location to the monitors in the gallery.

The vision chain starts with the cameras. On a large studio production, or on a major outside broadcast (OB), there are often 20 or 30 cameras of every type – many will be on standard tripods, others on cranes, and some may be unmanned remote cameras located behind the goal posts in a premier league match or hidden out of sight as at a royal wedding. 

Vision guarantees make sure all the cameras are linked up and ready for the start of rehearsals. But it doesn't stop there: Inside the production, sound and lighting galleries are an enormous number of monitors that also need to be perfectly set up so the director, producer and lighting director can rely on the accuracy of the pictures.

Vision guarantees also have to make sure all the peripheral equipment links up: this could be the Autocue, the computer graphics or the name caption generator. They often work on a permanent basis for a studio or an outside broadcast supplier, but some are freelance and move between jobs. On smaller productions, with fewer cameras, this role might be done by a studio or broadcast engineer, who covers sound and IT as well as vision.
Read
What's a vision guarantee good at?
Electronic engineering: have a good working knowledge of electronics and electrical engineering, be able to design and configure video paths, have an in-depth understanding of multi-media hardware and broadcast technology systems
Attention to detail: spot imperfections on the video signal, use test equipment for alignment and calibration
Problem solving: come up with solutions to technical problems. This is particularly important on an outside broadcast in a remote location where spare parts aren't easy to find
Staying calm under pressure: be able to think creatively when your decisions will make the difference between a live programme staying on air – or not
Communication: work well with the camera operators and gallery team and be able to respond to their needs and explain the technical situation to them.
Who does a vision guarantee work with?
The vision guarantee works closely with the vision supervisor, who's responsible for the quality and look of the pictures. They also vision-coordinate with the camera operators, the crew in the OB trucks and the team behind the mixing desks in the gallery.
How do I become a vision guarantee?
As with many roles in television, there are several different routes to becoming a vision guarantee.  One is to take a new entrant scheme in broadcast engineering or apprenticeship run by a broadcaster.  Another is to become a vision engineer before going on to become a vision guarantee. Some people start off in non-engineering roles such as camera assistant, kit room assistant or runner. From there you can get to know those working in the vision chain and learn about the cameras and visual equipment needed for a production. Just as importantly, it will enable you to meet people who could help get you to in the next step in becoming a vision guarantee.
 At school or college:
Take A-levels or Highers in maths and other science or technology subjects, such as computer science, physics or electronics. This will give you a solid basis for applying for new entrant programmes.

The following Level 3 vocational qualifications are also relevant to this role:
BTEC in Engineering with Engineering Maths
Cambridge Technical Extended Certificate in Engineering
BTEC National Foundation Diploma in Engineering
C&G Technical Certificate in Engineering
EAL Technical Diploma/Extended Diploma in Engineering Technologies
BTEC Diploma/Extended Diploma in Electrical and Electronic Engineering
City & Guilds Advanced Technical Diploma in Electrical Installation
EAL Diploma/Advanced Diploma in Electrical Installation
Get an apprenticeship:
Apprenticeships are jobs with training. Search for apprenticeships in broadcast engineering with broadcasters like BBC and Sky. To find out more, go to what's an apprenticeship?. Go to where can I find an apprenticeship? to learn how to find apprenticeships in your region, or approach companies directly. Take a look at our list of apprenticeships to find the schemes of the main broadcasters.

Get a degree:
You don't need a degree to get into this role, but if you want one, degrees in electronic engineering or live event technology would be useful. You might even be fortunate enough to get a degree-level apprenticeship.
Look outside the industry: 
Get experience setting up the kit for music events. Volunteer to rig up the lights and sound for amateur theatre. Anything that gives you experience in dealing with equipment in a live environment will be helpful.
Get work experience:
It's worth trying to get work experience with an equipment rental company.  This will enable to you to get your hands on equipment, learn more about it and get to know people who work in TV. They might even have jobs advertised.

Network:
Get to know people in the unscripted TV industry by attending events, such as ScreenSkills' Open Doors. Go to training and opportunities and use the events filter to find out what's on. Meet professionals and ask them questions about their work, while demonstrating interest in and knowledge of the industry. Offer to provide them with your professional contact details and try to stay in touch with them. Go to network well to learn how to do this.

Network online:
Create a LinkedIn profile. See if there are Facebook pages or other social media groups for people making unscripted TV in your area. There might even be groups for runners and trainees. Create a ScreenSkills profile. There are a lot of crewing agencies that will charge you to be on their books. Sign up to the free ones initially. Wales Screen, Northern Ireland Screen and other areas offer free crew databases. Find a film office near you and get connected. If you do sign up to paid sites, make sure they specialise in the areas in which you're interested.

Search for jobs:
Search for jobs as junior broadcast engineers, runners, kit room assistants or camera assistants. Regularly check out the broadcasters' websites. Make use of the ScreenSkills' jobs board. You can also send in a short speculative letter with your CV to technical managers or vision supervisors.
You might also be interested in...
Being a vision mixer or a lighting director in the unscripted TV industry. You might also be interested in being an digital image technician or video assist operator in the film and TV drama industries.
Further resources