Unscripted TV
Digital producer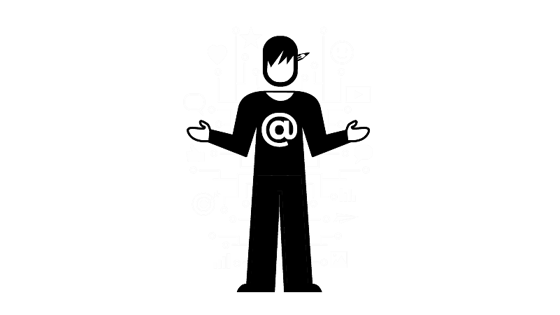 What does a digital producer do?
Digital producers create the online presence of a TV programme. They use apps and social media to engage viewers and give the show a life that goes beyond its transmission time. Through the work of digital producers, audiences can take an active part in the show, whether through voting, participating in spin-offs or talking about it with other fans. They can interact with the programme at any time of the day or night.
The scope of a digital producer's role varies depending on the type of show that's being produced. With some programmes, such as ITV2's Love Island, it's the digital dimension that makes them what they are. Love Island has a senior digital producer with a team of about 20 digital producers, working closely with the production department to create a seamless experience between the programme that's broadcast and the programme as it's experienced on the website, social media, apps and beyond.
On other shows, such as a live daily daytime show, the digital producer is tasked with creating quick turnaround content: unseen interviews and segments with the show's guests, quickly packaged 'best bits' that are uploaded soon after the show, or getting stand-out clips released to the press to keep people talking about the show.
In other instances, a digital producer works with a broadcaster's marketing department rather than for a particular programme. In these cases, they are more concerned with promoting a show that has already been made than with making the online presence an integral part of the show. 
Digital producers create digital media, like videos, podcasts and GIFs. They are comfortable with all aspects of digital production, from basic scripting of a video to shooting and editing. They are skilled with text, images and audio. They are also expected to have a keen sense of who their target audience is, and where to best engage with them: a youth-orientated reality show might favour TikTok and Instagram, whereas a news-based panel show might find its audience better on Twitter.
Strategy is an important part of a digital producer's role, as they often design the campaigns to reach their audience and bring people to the show. They plan how content will be found through search and hashtags. And they organise the release of content on social platforms, before, during and after the show's transmission, responding to comments and analysing its effectiveness using analytics.
This information is then used to inform the content of the TV programme. The programme's production team learns what the viewers are interested in and creates the programme accordingly, all through the insights gleaned by the digital producer. On social media, the digital producer is often the voice of the show engaging directly with fans (and haters!), so a sound grasp of language, tact and tone is really important.
Watch
What's a digital producer good at?
Being creative: come up with ideas for digital media, think of the lines that will excite the audience
Sound judgement: make good editorial decisions quickly, know what tone to take with a story and how to intervene in an intense online discussion
Making videos, podcasts and images: be skilled in all aspects of digital media production, record sound, capture images, edit and craft a story, often in very little time
Social media: identify the audience, use platforms like Instagram, Facebook and Twitter to encourage conversation, know when and where to post, be skilled in the use of search and hashtags, be fully across emerging social trends
Numbers: scrutinise analytics, understand the figures generated by social media, know how to interpret them and learn from them
Who does a digital producer work with?
Digital producers work closely with a programme's producer to understand the audience and contribute to the direction of the show. They might work with presenters, celebrities and on-screen contributors as they make videos and podcasts. Digital producers can work as part of a large team or as part of a marketing team, or they might work alone.
How do I become a digital producer?
Digital production is a growing industry. There are opportunities for digital producers within both TV and almost any company with a good website. The important thing is to make your own media and learn the craft. Having a strong body of work in your portfolio will help you get jobs. The skills of a digital producer are closely related to those of someone in digital marketing, so that's a route worth pursuing to get into this role.
At school or college:
If you want to go to university, you can take A-levels or Highers in English, as it is helpful as the role requires the ability to write. Or you might want to take a BTEC Extended Diploma in Creative Digital Media Production.
If you want to go straight into a job or apprenticeship, the following Level 3 qualifications would be relevant to the role:
OCR Technical Diploma in Digital Media (Digital Content for Interactive Media)
UAL Diploma/Extended Diploma in Creative Media Production and Technology
AQA Technical Level Business: Marketing
AQA Foundation Technical Level Business: Marketing Communications
Volunteer:
Many organisations need people to help with social media. See if you can make videos and podcasts for them and grow a community on their behalf. That will impress employers.
Get an apprenticeship:
An apprenticeship is a job with training, so it's a great opportunity to earn as you learn. It can also be a good way of getting into the TV industry. Go to ScreenSkills information on apprenticeships for the main apprenticeship schemes in television. If you can't find one there, it's worth getting an apprenticeship in digital production or digital marketing in another industry, such as advertising. This will give you skills that you can then transfer into TV at a later point. Check out What's an apprenticeship?  to learn more about apprenticeships and find an apprenticeship to learn how to find one in your region, or approach companies directly.

Build a portfolio:
Learn editing software and experiment with making videos and podcasts. Start creating work that you can show to admissions tutors or employers. This is essential. You will be hired on the basis of the creativity you can show through your portfolio. Go to how to make a showreel to learn more.
Get a degree:
You don't need a degree to be a digital producer, but if you want one, take a look at ScreenSkills' list of recommended courses and select one in unscripted TV or media production. We recognise courses with our ScreenSkills Select award where they offer training in the relevant software, dedicated time to building a portfolio and have strong links with the unscripted TV industry.
Get work experience:
Try to get work experience by writing to local production companies and asking if they offer any. Keep an eye out for work experience opportunities at the BBC, ITV, Channel 4, Sky and the PACT Indie Diversity Training Scheme.
Take a short course:
Hone your skills in digital media production by taking a specialist course. Go to the list of training courses recommended by ScreenSkills to see if there is one that interests you.
Network:
Get to know people in the unscripted TV industry by attending events. Meet professionals and ask them questions about their work, while demonstrating interest in and knowledge of the industry. Offer to provide them with your professional contact details and try to stay in touch with them. Go to how to network well to learn how to do this.
Network online:
Create a LinkedIn profile. See if there are Facebook pages or other social media groups for people making unscripted TV in your area. There might even be groups for runners and trainees. Join them. Create a ScreenSkills profile. Follow the programmes for which you would like to work. Being adept at using social media is a core skill in this role, so use social media to make contacts and show you are savvy.
Search for jobs:
'Digital producer' is one of the few job roles in the TV industry that's well advertised. You might get a job simply through looking at job ads and applying when a position comes up. Research unscripted TV production companies that you'd like to work for and watch their websites. Keep your eye out for broadcasters' sites. StartinTV offers tips on creating your CV and attending interviews, as well as some advice for your first day working in TV.
You might also be interested in…
Working as a marketing manager in the film and TV drama industries or working as a community manager in games or as a marketing executive in animation.
Further resources