Games
Community manager
Also known as: Brand manager, Content marketing manager, Customer relations manager, Social media coordinator, Social media manager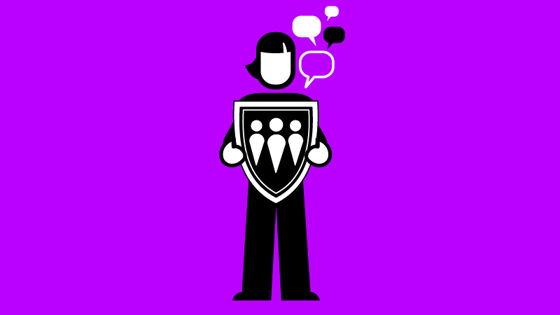 What does a community manager do?
Community managers take care of the essential part of any game – the gamers themselves. Every great game has fans - fans who play with each other, talk on social media, go to tournaments and wear the tee-shirts.
Community managers are responsible for the community that grows around the game. That means they attend events, write newsletters, organise social media, set up live streams and find the best way of dealing with criticism too.
They are the people who know the fans best. They speak on behalf of the fans to the game designers so that the game can be improved. When community managers do their job well, sales of the game increase.
Watch
What's a community manager good at?
Understanding gamers: know who's playing particular games, figure out what the community wants and feed that back to the game developers

Communication: good at writing for newsletters and social media, be able to edit images and videos

Organising:

 

create a plan for communicating the game to the fans, manage projects and analyse feedback

Analytics: know how to use tools that track how people are using the website and social media

Knowledge of games: understand the market for games, how games are made and the people who make them
Who does a community manager work with?
Community managers' colleagues vary according to the size of the company. In larger companies, they will be working with marketing and public relations teams. In smaller companies, they might be working more closely with game designers and programmers.
How do I become a community manager?
Community manager roles are often senior positions. However it's a role for which there is growing demand and many companies will take on a junior or assistant community manager if they have the right talent and experience.
At school or college:
If you want to go to university:
Study subjects that will help you to write or give you an understanding of games production. The following A-levels, Highers or BTEC could be useful:
English

BTEC Extended Diploma in Creative Digital Media Production
If you want to go straight into a job or apprenticeship:
The following Level 3 qualifications would be relevant to the role:
OCR Technical Diploma in Digital Media (Digital Content for Interactive Media)

UAL Diploma/Extended Diploma in Creative Media Production and Technology

AQA Technical Level Business: Marketing

AQA Foundation Technical Level Business: Marketing Communications
Volunteer:
Many organisations need people to help with social media.  See if you can grow a community on their behalf. That will impress employers.
Get an apprenticeship:
There are a growing number of apprenticeships that could equip you for this role.
Level 3 marketing assistant (England)

Level 3 digital marketer (England)

Level 4 marketing executive (England)

Level 6 marketing manager (England)

Level 6 digital marketer integrated degree (England)

Level 3 marketing (Northern Ireland)

Level 3 social media and digital marketing (Northern Ireland)

Digital marketing (Scotland)

Marketing (Wales)

Level 2/3 marketing (Wales)

Level 3/4 social media and digital marketing (Wales)
Even if the job isn't in games, a background in social media or marketing could give you a strong base through which to move into community management in the industry. Go to how to become an apprentice to learn how to find apprenticeships in your region or approach companies directly.
Get a degree:
Most people in the games industry have a degree. You can get a degree in any subject to equip you for this role but have a look at ScreenSkills' list of recommended courses in games. We recognise courses with our ScreenSkills Select award where they offer training in the relevant software, dedicated time to building a portfolio and have strong links with the games industry.
Network:
Get to know people in the games industry by attending events, including games conferences and expos. Meet professionals and ask them questions about their work, while demonstrating interest and knowledge in the industry. Offer to provide them with your professional contact details and try to stay in touch with them. Go to how to network well to learn how to do this.
Search for jobs:
Use the UK Games Map to find out if there are games companies near you, then go to their websites directly and check out their open roles. Even if they're not advertising the right role, if you like a specific company it's worth emailing them to let them know you are looking in case something suitable comes up in future.
You might also be interested in…
Being a games publisher or marketing executive in the games industry. You might also be interested in being a publicist or marketing manager in the film and TV drama industries, or a marketing executive in the animation industry. Alternatively, you could consider being a digital producer in the unscripted TV industry.
Further resources