Games
Music composer
Also known as: Games composer, Games music composer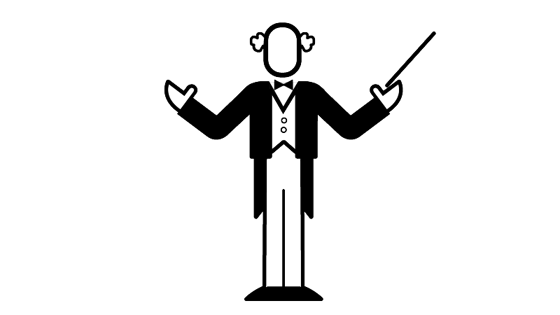 What does a games music composer do?
Games music composers add mood and excitement to a game.  They write the game's theme tune. They add depth and colour by composing the music which signals impending danger, celebrates the end of a stage or indicates that a certain character is approaching. As well as being good musicians, music composers understand gameplay. They have to 'spot' a game, which means going through a game noting the points at which music will enhance the experience of the player.
Read
What's a music composer good at?
Music: compose and perform music

Sound engineering: record, edit, mix and master

Knowledge of gameplay and platform: spot the game - know at which points music should be heard

Knowledge of game engines: understand the technical constraints of engines and how to integrate sound files into them

Communication: work well with game designers, other audio artists and QA technicians
Tools of the trade
These are some of the tools and used by professionals, but you can develop your skills using free software. Go to build your games portfolio for a list.
Sound editing software (Logic Pro, Adobe Audition, Protools, Sound Forge, Cool Edit Pro)

Games engines (Unity, Unreal)
Who does a music composer work with?
Depending on the size of the studio, music composers work closely with audio programmers and sound designers. They might be the only person responsible for composing the music or they might be part of a significant team.
How do you become a music composer?
There is no set route into this job. The most important thing is to learn the key skills before you start.
At school or college:
It's essential to study music. It would be useful to get an A-level or Higher in music. If you want to add physics or computer science to that, it will give you a good background for working in games, though it's not essential.
Or you might want to take any of the following vocational Level 3 qualifications:
BTEC Diploma in Music

BTEC National/Extended Diploma in Music Technology

UAL Diploma/Extended in Music Performance and Production
Build a portfolio:
Start composing and recording; write your own original compositions and re-write music for existing games that you can record and share with others. You will learn from doing this. And you can build your music portfolio, which will impress admissions tutors and employers.
Start modding:
Re-record your own music and foley for the games that you play. Share with games and music communities online.
Get a degree:
Most people in the games industries have degrees. Having a degree in music will be very useful, especially if it includes a component of audio engineering.
Network:
Get to know people in the games industry by attending events, including games conferences and expos. Meet professionals and ask them questions about their work, while demonstrating interest and knowledge in the industry. Offer to provide them with your professional contact details and try to stay in touch with them. Go to how to network well to learn how to do this.
Get involved with the games community:
Join forums, go to events, enter competitions. Share your musical expertise with indie developers whilst you are still studying and get credits on games which can be claimed as experience when you're ready to start working.
You might also be interested in…
Being a sound designer or an audio programmer in the games industry. You might also be interested in being a sound mixer or music editor in the film and TV drama industries, or a sound designer or composer in the animation industry.
Further resources