Games
Assistant games producer
Also known as: Associate producer, Junior games producer, Personal assistant (PA)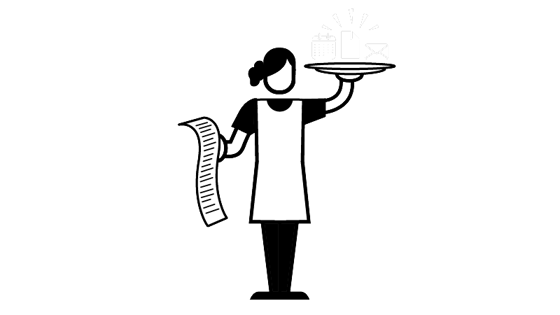 What does an assistant games producer (AP) do?
Assistant games producers help the production team with the day-to-day running of projects. This means their role is varied, as what needs to happen can change on a daily basis.
They are usually responsible for filing and archiving games assets such as concept artwork and the videos and photographs needed for marketing and press releases. They might help with planning the production of the game and checking that all the deadlines in the process are being met.
They have a good understanding of where the project is at, at any point. They help with submitting games to publishers, oversee the process of adapting games to the needs of different countries (localisation). And they order food.
As the game enters the final stage of development, they might organise press visits, releasing game demos and setting up photo shoots.
Watch and read
What's an assistant games producer good at?
Being willing: be flexible, take instruction, do whatever is need to help the team get their jobs done

Communication: explain clearly both in writing and verbally, get on well with the other members of the team

Playing games: have a passion for games, knowledge of the industry and a good understanding of how a game is made

Organisation: plan, set goals and prioritise

Attention to detail: be accurate in filing, labelling and planning schedules

Project management: organise all aspects of the game's production and keep it on track
Who does an assistant games producer work with?
Assistant games producers work with the games producer and lead designers.
How do I become an assistant games producer?
This is the most junior role in the production department but it's not always an entry-level role. Most assistant producers will have degrees and be experienced in game development. Some start out as a tester which gives them insight into the game development process. Others come from outside the games industry and will have several years production experience in TV, film, web development or publishing.
At school or college:
If you want to go to university:
Study subjects that will give you an understanding of games production and business. The following subjects A-levels, Highers or Level 3 vocational qualifications could be useful:
English

Business studies

BTEC Extended Diploma in Creative Digital Media Production

OCR Technical Diploma/Extended Diploma in Business
If you want to go straight into a job or apprenticeship:
You could take one of the following Level 3 vocational qualifications:
Aim Awards Diploma/Extended Diploma in Games Animation and VFX

AQA Technical Level Business: Marketing

AQA Foundation Technical Level Business: Marketing Communications

AQA Technical Level Entertainment Technology: Video Games Art and Design/Design Production

OCR Technical Diploma in Digital Media (Digital Content for Interactive Media)
Get an apprenticeship:
An apprenticeship is a job with training, so it's a great opportunity to earn as you learn. It might be possible to get an apprenticeship as an assistant or junior games producer. Check out What's an apprenticeship?  to learn more about apprenticeships and Find an apprenticeship to learn how to find one in your region, or approach companies directly. Go to ScreenSkills information on games apprenticeships for the main apprenticeship schemes in games.
If you can't get an apprenticeship in the games, an apprenticeship as a project manager in another industry, could give you core skills that you might be able to transfer into games production at a later point.
Qualify as a project management:
As an alternative to an apprenticeship, you might want to get a specialist project management qualification such as PRINCE2.
Make some games:
A good way of understanding the processes in games production, is to learn the software, experiment with games engines and start making some. Go to Build your games portfolio to learn how.
Get a degree:
Most people in the games industry have a degree. You can get a degree in any subject to equip you for this role.  However, a degree related to games could be particularly useful. Have a look at ScreenSkills' list of recommended courses in games. We recognise courses with our ScreenSkills Select award where they offer training in the relevant software, dedicated time to building a portfolio and have strong links with the games industry.
Look outside the industry:
Get work as a project manager of personal assistant or something similar in another industry. It can give you a good basis from which to move into games.
Take a short course:
Hone your skills in producing by taking a specialist course. Go to the list of training courses
 recommended by ScreenSkills and search for "producer" or filter by Industry by Games.
Network:
Get to know people in the games industry by attending events, including games conferences and expos. Meet professionals and ask them questions about their work, while demonstrating interest and knowledge in the industry. Offer to provide them with your professional contact details and try to stay in touch with them. Go to how to network well to learn how to do this.
Search for jobs:
Use the UK Games Map to find out if there are games companies near you, then go to their websites directly and check out their open roles. You could also check out ScreenSkills games industry job boards.
You might also be interested in…
Being a production runner or a post-production runner, or becoming a production coordinator, which is a more senior role than that of a runner, in the film and TV drama industries. You may also be interested in being a runner in either visual effects (VFX) or in the animation industry. The project management roles in production are ones in which there are skill shortages so if you are good at what you do, you should be able to find work.
Further resources