Games
Writer (Games)
Also known as: Games writer, Narrative designer, Script writer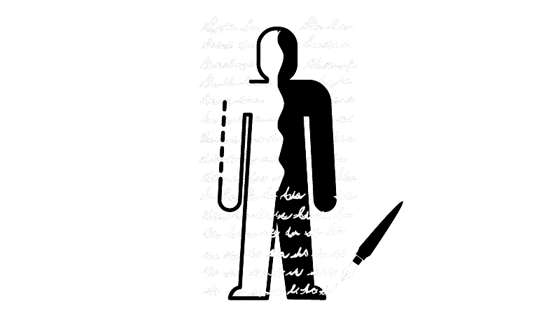 What does a games writer do?
Games writers think up the story of a game. While artists create the look of a monster, games writers give the monster a name, show how it became a monster and why it needs to be defeated.
Writing for games is a highly collaborative process. In most cases writers will be given a loose sequence of events and locations and be told to "make it work". The story of a game is the result of many people and disciplines working together with conflicting needs and goals. The game will inevitably go through many stages of iteration and change – and most of it will be out of your control or influence. Writers will have to find a way to stitch it all together in the most efficient way possible so that the audience believes it was meant to be that way all along.
There's another way in which writing for games is different from writing novels or writing for film. In games, the players contribute to the story through their interaction. Instead of telling the player a story, the writer invites a player to do things so they will understand the story.
Watch and read
What's a games writer good at?
Dramatic writing: write stories for interactive platforms, stories that don't have a straightforward beginning, middle and end

Characterisation: establish tone and distinct character voices consistent with the story world and the characters' backgrounds, agendas, personalities and abilities

Collaboration: work with designers and developers, receive feedback on stories and change them accordingly

Knowledge of gameplay: understand how gameplay, engine capability and player journey, impact on the story

Communication: be able to explain the story and write the supporting documentation
Who does a games writer work with?
Games writers report to the lead designer and works with programmers, artists, designers, and producers.
How do I become a games writer?
There's no set route to becoming a games writer and there are few entry level roles. Most writers have prior knowledge of the industry.
At school or college:
You might want to take an A-level or Higher in English.
Build a portfolio:
Collaborate with friends. Write the story for some games and create a portfolio you can show to admissions tutors or employers. Some games have interactive, non-linear and branching storylines or dialogue options. You can practise writing in this form by using the free software tools Twine or Chatmapper (other free software is available and searchable online). Go to build your writing portfolio to learn how.
Get a degree:
Take a general games course that offers modules in interactive storytelling and scenario scripting.  Have a look at ScreenSkills' list of recommended courses in games. We recognise courses with our ScreenSkills Select award where they offer training in the relevant software, dedicated time to building a portfolio and have strong links with the games industry. Select one which is about narrative rather than programming, or look at the courses in film. Pick a course in screenplay that has an option to do interactive media.
Play games:
Play lots of different games. Think about how the levels and the design of them.
Start modding:
Re-write the story in levels of published games using software toolkits provided as part of these games and make up new levels and scenarios yourself.
Network:
Get to know people in the games industry by attending events, including games conferences and expos. Meet professionals and ask them questions about their work, while demonstrating interest and knowledge in the industry. Offer to provide them with your professional contact details and try to stay in touch with them. Go to how to network well to learn how to do this.
You might also be interested in…
Being a lead games designer in the games industry. You might also be interested in being a screenwriter in the film and TV drama industries, or a writer or head of story in the animation industry.
Further resources