Games
Animator (Games)
Also known as: Computer graphics (CG) animator, Games animator, 3D animator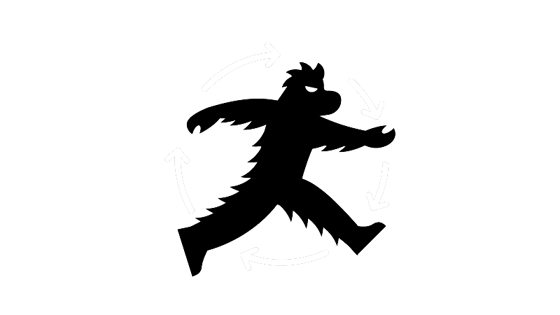 What does a games animator do?
Animators take the objects created by 2D and 3D artists and breathe life into them by making them move. Working from the designer's storyboard, they create the movements for characters and vehicles. They add personality, emotion and realism to the game.
Animators also have a good understanding of programming and game engines. As game animation is often a complicated combination of different types of movement, animators make libraries of the movements, so they can reuse them for each character. They work in a way that makes best use of the game engine's technology and maximises the opportunities for game play and interactivity.
Watch and read
What's a games animator good at?
Art: draw and reveal attitude, emotions and mood through a character's movement, have spatial awareness and a feel for movement over time

Knowledge of gameplay: understand how movements will appear when played within the context of the game

Knowledge of games engines: understand how to create an animation that works within an engine's technical constraints

Communication: be able to respond to direction and share ideas with other team members

Organisation: work within the production schedule, manage files and meet deadlines
Tools of the trade
These are some of the tools used by professionals, but you can develop your skills using free software. Go to Build your games portfolio for a list.
Programming languages (PyMel, C++)

Game engine software (Unity, Unreal)

3D animation software (Maya, Motion Builder,3DS Max)
Who does a games animator work with?
Animators work closely with programmers and artists. They usually report to the art director.
How do I become a games animator?
At school or college:
This is one of a number of roles within the games industry where it's useful to have both artistic and programming skills. While at school or college, try to combine arts and sciences if you can.
If you want to go to university, it would be useful to get A-levels, Highers or BTECs in a combination of the following:
Art and design

Graphic design

Graphic communication

Computer science

Maths

Biology

BTEC Diploma in Computing
Or you might want to take any of the following vocational Level 3 qualifications:
BTEC Diploma/Extended Diploma in Art and Design

UAL Diploma/ Extended Diploma in Art and Design

BTEC Extended Diploma in Creative Digital Media Production

OCR Cambridge Technical Diploma in Art and Design (Graphic Design)

BTEC Diploma in Graphics
If you want to straight into a job or apprenticeship, these Level 3 qualifications will equip you with relevant skills:
Aim Awards Diploma/Extended Diploma in Games Animation and VFX

AQA Technical Level Entertainment Technology: Video Games Art and Design/Design Production

OCR Technical Diploma in Digital Media (Digital Content for Interactive Media)

AQA Technical Level IT: Programming

OCR Technical Diploma in IT (Digital Software Practitioner)

BTEC Diploma in Computing for Creative Industries
Build a portfolio:
Learn animation software, experiment with games engines and start creating work that you can show to admissions tutors or employers. This is essential. Go to Build your games portfolio to learn how.
Look for an apprenticeship:
You might be able to find an apprenticeship as a junior animator. Even if that role isn't in the games industry, it might be worth taking it up.  Animation in games has different considerations from animation in feature films or TV, but you can learn core skills in other industries that you can transfer into games at a later point.
Check out What's an apprenticeship?  to learn more about apprenticeships and Find an apprenticeship to learn how to find one in your region, or approach companies directly. Go to ScreenSkills information on games apprenticeships for the main apprenticeship schemes in games.
Get a degree:
There are a growing number of junior animation jobs for graduates, so it's worth getting an animation-related degree. Have a look at ScreenSkills' list of recommended courses in animation. We recognise courses with our ScreenSkills Select award where they offer training in the relevant software, dedicated time to building a portfolio and have strong links with the games industry.
Network:
Get to know people in the games industry by attending events, including games conferences and expos. Meet professionals and ask them questions about their work, while demonstrating interest and knowledge in the industry. Offer to provide them with your professional contact details and try to stay in touch with them. Go to Network well to learn how to do this.
Search for jobs:
Use the UK Games Map to find games companies near you, then go to their websites directly and check out their open roles. Even if they are not advertising the right role, if you like a specific company it's worth emailing them to let them know you're looking in case something suitable comes up in future. Some employers will take on a junior animator if you have a strong portfolio, showing creativity, flair and software skills.
Look outside games:
It's also worth considering animation roles in any other industry as using similar software will build up your skills. You can use this and any professional artwork you produce to continually improve your animation portfolio, putting you in a stronger position for an entry-level role in games.
You might also be interested in…
Being a gameplay designer, technical animator, generalist programmer, gameplay programmer, physics programmer or an artificial intelligence (AI) programmer in the games industry. You might also be interested being an animator or a rigging technical director (TD) in visual effects (VFX), or a rigger, an animator or animation TD in the animation industry.
Further resources