Games
Games producer (Games)
Also known as: Brand manager, Internal producer, Producer, Production manager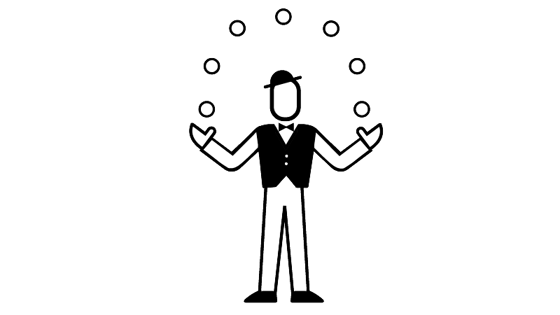 What does a games producer do?
Games producers are the eyes, ears and glue of a game development. They raise the money, get talented staff on board and make sure the best possible game gets made, whatever challenges might stand in its way.
Before production starts, producers work with the designer, lead artist and lead programmer to work out characters and scenarios in a game. They might test the ideas on players, define who it's designed for and how it differs from competing products.
Producers find a publisher for the game, control the money and negotiate the contracts with people coming on board to help with development (suppliers). In larger companies, they hand over the day-to-day management of the game to a project manager. In smaller companies, they do the project management themselves.
Producers work closely with the publisher to agree changes to the way the game is developing. They are often the people who speak about the game to the media once it's released.
Watch and read
What is a games producer good at?
Relationships: be able to work with people from a wide range of backgrounds, be able to negotiate and keep clients

Marketing: understand who a game is for and create a game they will want to play

Project management:

 

understand how a game is made and know what needs to happen when

Knowledge of rights and licensing: be aware of law and able to negotiate

Knowledge of games industry: have an in-depth understanding of its different stores, platforms and games and direction

Budget handling: be able to handle a significant budget and work within it
Who does a games producer work with?
Games producers work with publishers, marketing departments and build engineers as well as the programming, design and art teams. They will have a close working relationship with the project managers, if they aren't actually project managers themselves. They are also the first point of contact when new people come in to join the team.
How do I become a games producer?
To become a games producer, you need to know the industry very well and to have worked in it for several years. A good route in, is to start as an assistant producer. Go to the assistant producer profile for details on how to do this.
At school or college:
You can study subjects that will give you an understanding of games production and business. 
If you want to go straight into a job or apprenticeship, the following Level 3 vocational qualifications will equip you:
Aim Awards Diploma/Extended Diploma in Games Animation and VFX

AQA Technical Level Business: Marketing

AQA Foundation Technical Level Business: Marketing Communications

AQA Technical Level Entertainment Technology: Video Games Art and Design/Design Production

BTEC Extended Diploma in Creative Digital Media Production

OCR Technical Diploma/Extended Diploma in Business

OCR Technical Diploma in Digital Media (Digital Content for Interactive Media)
Get an apprenticeship:
An apprenticeship is a job with training, so it's a great opportunity to earn as you learn. It might be possible to get an apprenticeship as an assistant or junior games producer. Check out What's an apprenticeship?  to learn more about apprenticeships and find an apprenticeship to learn how to find one in your region, or approach companies directly. Go to ScreenSkills information on games apprenticeships for the main apprenticeship schemes in games.
If you can't get an apprenticeship in the games, an apprenticeship as a project manager in another industry, could give you core skills that you might be able to transfer into games production at a later point.
Qualify as a project manager:
As an alternative to an apprenticeship, you might want to get a specialist project management qualification such as PRINCE2.
Make some games:
A good way of understanding the processes in games production, is to learn the software, experiment with games engines and start making some. Go to build your games portfolio to learn how.
Get a degree:
Most people in the games industry have a degree. You can get a degree in any subject to equip you for this role.  However, a degree related to games could be particularly useful. Have a look at ScreenSkills' list of recommended courses in games. We recognise courses with our ScreenSkills Select award where they offer training in the relevant software, dedicated time to building a portfolio and have strong links with the games industry.
Look outside the industry:
Get work as a project manager of personal assistant or something similar in another industry. It can give you a good basis from which to move into games.
Take a short course:
Hone your skills in producing by taking a specialist course. Go to the list of training courses recommended by ScreenSkills and search for "producer" or filter by Industry by Games.
Network:
Get to know people in the games industry by attending events, including games conferences and expos. Meet professionals and ask them questions about their work, while demonstrating interest and knowledge in the industry. Offer to provide them with your professional contact details and try to stay in touch with them. Go to how to network well to learn how to do this.
Get a job in sales:
Working in retail in the games industry will help you understand customers and the market. Or get experience as a community manager.
Search for jobs:
Use the UK Games Map to find out if there are games companies near you, then go to their websites directly and check out their open roles. Even if they're not advertising the right role, if you like a specific company it's worth emailing them to let them know you are looking in case something suitable comes up in future.
You might also be interested in…
Being a games publisher or an esports producer, also in the games industry. You might also be interested in being a producer or a line producer in the film and TV drama industries, a visual effects (VFX) producer in VFX, or a producer in the animation industry. Alternatively, you could consider being a development producer, production executive, producer, producer director or series producer in the unscripted TV industry.
Further resources