Games
Marketing executive
Also known as: Brand manager, Games marketing executive, Marketing coordinator, Marketing lead, Marketing manager, Product manager, Social media coordinator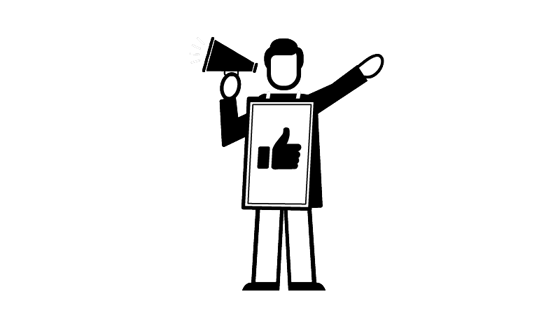 What does a marketing executive do?
There's no point having a great game if nobody knows how good it is. Marketing executives make sure all keen gamers know when a new game or feature is coming onto the market – and want to buy it.
Marketing executives create campaigns targeting specific audiences about key aspects of the upcoming game. They use social media, reviews, adverts, online communities, dedicated game websites, sales platforms and face-to-face events.
They coordinate the design of in-game screenshots, promo videos and online adverts, press releases, interviews, gameplay reviews and any marketing artwork for cover images, physical packing or merchandise. Social media is often a large part of their role, making sure there are regular updates and engaging content, such as gifs, images and competitions.
In larger companies, the majority of marketing is done once the game is almost ready to be released but in smaller companies, marketing executives might be involved from the start. They might do research to determine the market and get involved in working with focus groups to test the game concept. They may also support community managers to keep players engaged after the game has been released, particularly with online games that are constantly being updated.
Watch
What's a marketing executive good at?
Marketing: think creatively and analytically, create engaging content, understand who a game is for and how to reach them

Social media: use social media platforms and scheduling software

Communication: write compelling copy, engage people from a wide range of backgrounds

Knowledge of games industry: have a wide range of knowledge of different games and platforms in relevant genres, keep up to date with latest trends

Budget handling:

 

handle a significant budget and work within it
Tools of the trade
Every games company will use something different so tools training is usually in-house, but here are some of the things marketing executives might come across:
Social media scheduling, automation and profile management (HootSuite)

Content creation (Giphy, Photoshop Elements, Premiere Elements, Adobe Spark)

Email marketing and subscription management (MailChimp)

Advertising platforms (Google Ads, Facebook, YouTube)

Project management software (Microsoft Project, JIRA, Trello)

Data reporting and analysis (Google Analytics)
Who does a marketing executive work with?
Marketing executives work mainly with other members of the marketing team, analysts, sales and marketing artists, but also closely with front-line games development staff, mainly producers, artists and designers. They also have to have good relationships with publishers, sales distributors and the media.
How do I become a games marketing executive
At school or college:
If you want to go to university:
Take A-levels or Highers in any subject you enjoy. English is helpful as the role requires the ability to write.
If you want to go straight into a job or apprenticeship:
You might want to take one of these Level 3 vocational qualifications:
AQA Foundation Technical Level Business in Marketing Communications

AQA Technical Level Business in Marketing.
Play games:
Get familiar with as many genres and brands as possible and notice how they are promoted. You don't need to own all the games or multiple consoles. Watch walk-through videos online. Read in-depth reviews and pay attention to the different approaches companies take in marketing their games.
Get an apprenticeship:
An apprenticeship is a job with training, so it's a great opportunity to earn as you learn. It might be possible to get an apprenticeship in a junior marketing role. Check out What's an apprenticeship?  to learn more about apprenticeships and Find an apprenticeship to learn how to find one in your region, or approach companies directly. Go to ScreenSkills information on games apprenticeships for the main apprenticeship schemes in games.
Creative Pioneers is a good source of apprenticeships in these fields. This will not necessarily get you into the games industry but will put you in a stronger position to apply for games marketing roles.
Start your own channel:
Set up a review blogging site or content channel. This is the marketing version of having a portfolio. You can send a link with your CV to show your writing and online skills, and, equally importantly, your interest in games.
Get a degree:
A degree in marketing, communication or a games-related subject is relevant. Subjects related to business can also be suitable. Have a look at ScreenSkills' list of recommended courses and select one in games, specialising in marketing. We recognise courses with our ScreenSkills Select award where they offer training in the relevant software, dedicated time to building a portfolio and have strong links with the games industry.
Network:
Get to know people in the games industry by attending events, including games conferences and expos. Meet professionals and ask them questions about their work, while demonstrating interest and knowledge in the industry. Offer to provide them with your professional contact details and try to stay in touch with them. Go to how to network well to learn how to do this.
Search for jobs:
Use the UK Games Map to find out if there are games companies near you, then go to their websites directly and check out their open roles. You could also check out ScreenSkills games industry job boards.
Look outside the industry:
Consider any advertising or marketing roles in any industry, as experience in these will be helpful in getting into games later, particularly online and social media. Marketing agencies may have more roles available than games companies and often the technical marketing approaches and techniques you will learn will be the same used in games marketing
Get a job in sales:
Work in retail in the games industry, or as a community manager. This is a good route into understanding what customers want from the games industry and how to market games that meet their needs.
You might also be interested in…
Being a games publisher, games producer, or esports producer in the games industry. Other industries will also be glad of marketing experience learned in the games industry, as much of it is relevant to marketing in other fields, such as magazines, brands, or physical as well as digital product sales. You might also be interested in being a producer, sales agent, distributor, marketing manager or film programmer in the film and TV drama industries. Alternatively, you could consider being a producer, sales executive or marketing executive in the animation industry. Market research jobs in other industries may also be suitable.
Further resources