Games
Games publisher
Also known as: Producer, Executive producer, Brand manager, Franchise manager, Product manager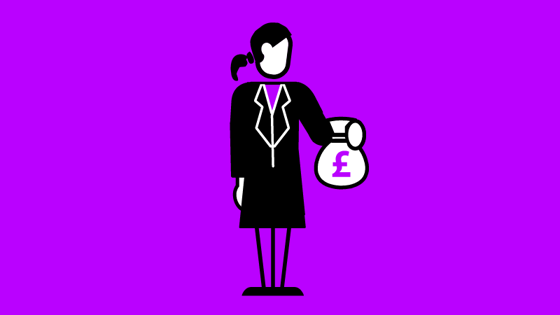 What does a games publisher do?
Games publishers give developers the money upfront to make a game. They strike up a deal with a studio (game development company) to make a game according to an agreed brief.  The publisher then works closely with the game producer at the studio to make sure the game's being made as agreed, to budget and on time.
Publishers help the studio with jobs to support the development of the game. They help with marketing and quality assurance (testing). They also cover product and brand management, which means deciding how to describe and communicate the game vision and strategy. And they deal with the complexities of selling games in other countries, such as translation and localisation.
Some game developers don't use publishers at all as games are increasingly sold independently through app and console stores and Steam. But most games studios still need publishers to fund and sell their games, produce physical copies and to deal with the branding, advertising and variety of ways in which the game can be bought.
Read
What's a games publisher good at?
Project management: understand how a game is made from start to finish and be able to plan that process, keeping on top of what needs to happen and when

Communication: create a game's brand, tell its story and work with a wide range of clients

Knowledge of games industry: in-depth understanding of the games market, where people buy games, what platforms they enjoy, what games do well and what will happen next

Knowledge of rights and licensing: aware of the law about copyright and the licensing of games, negotiate deals

Budget handling: manage significant sums of money and work within the budget
Who does a games publisher work with?
Publishers work with games developers, particularly the producers.  They also work with marketing, sales, analysis, testing, lawyers, distributors.
How do I become a games publisher?
Publishers usually have at least five years' experience in the games industry before moving into the role.  A good place to start is in a production role within a games studio before going into publishing. Take a look at our assistant producer job profile for details of how to do that.
At school or college:
This role doesn't require any particular areas of study at school or college.
If you want to go to university:
You could do A-levels or Highers in English or business studies to prepare you. Or you might want to do a BTEC  Diploma/Extended Diploma in Enterprise and Entrepreneurship.
If you want to go straight into a job or apprenticeship:
The following qualifications will give you some skills and knowledge that could be useful in games publishing:
BTEC Diploma in Digital Games Design and Development

Aim Awards Diploma/ Extended Diploma in Games Animation and VFX

AQA Technical Level Entertainment Technology: Video Games Art and Design Production

OCR Technical Diploma in Digital Media (Digital Content for Interactive Media)
Get a degree:
Most people in the games industry have degrees. If you want one, then a degree in marketing or business studies would be relevant. Have a look at ScreenSkills' list of recommended courses in games. We recognise courses with our ScreenSkills Select award where they offer training in the relevant software, dedicated time to building a portfolio and have strong links with the games industry.
Search for jobs:
Use the UK Games Map to find out if there are games companies near you, then go to their websites directly and check out their open roles. Look for roles as an assistant producer or trainee producer. This is a good place to begin.
You might also be interested in…
Being a producer, sales agent or distributor in the film industry.
Further resources