Build your games portfolio
If you're going into any creative role in the games industry, you'll be expected to have a portfolio.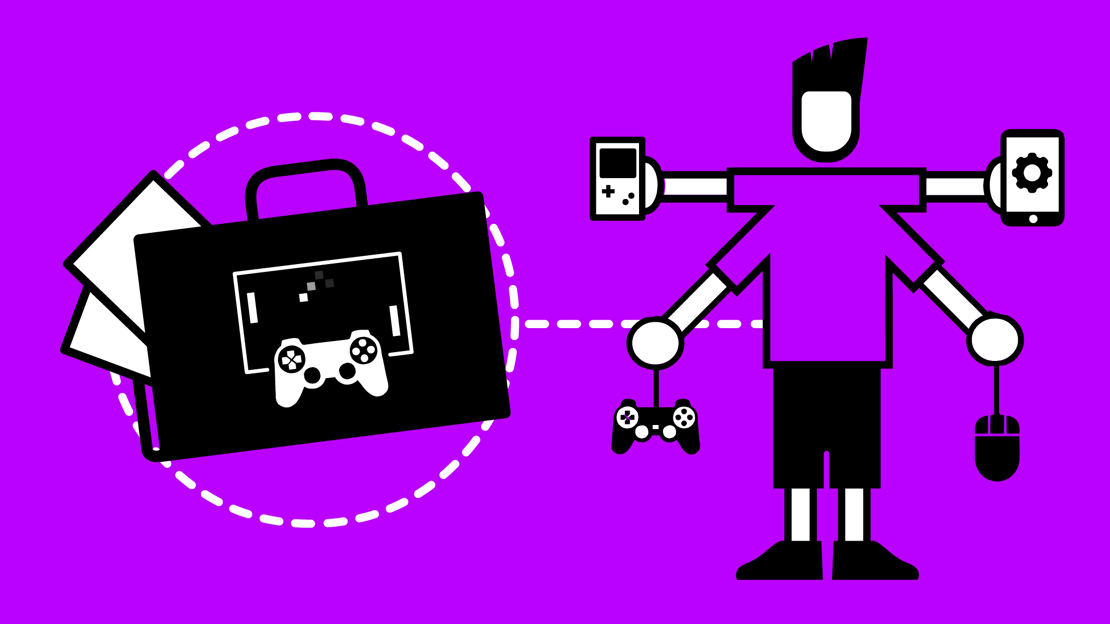 A portfolio is a way to show off your best work to admissions tutors and employers. A strong portfolio will make you stand out from the many applicants they will have for each role, so it's important to put the time into getting it right.
What should a games portfolio have in it?
Games portfolios are often in the form of video or showreel.  Even if you're creating an audio, programming or gameplay portfolio, video is the best media for showing off your work.
Only include your best work. Put the very best first. An employer or admissions tutor is likely to have already seen many portfolios on the day they see yours. You need to grab their attention within the first 30 seconds. Don't leave the best to last as the employer may give up before they get to it.
Research the art, audio style and genres of the games company you're applying for. Match this to the work you show. It's better to have a shorter portfolio of relevant work than a larger one that doesn't reflect what they're looking for.
Match the work on your portfolio to the role. If the role is for an environment artist or character artist, put that work upfront.
If you're showing group work, be clear about your contribution. This can be as simple as a line of text on the graphic, video or screenshot.
The person looking at your portfolio may be looking at it without you, so use text to explain what tools or software you used.
Ensure your portfolio works on a variety of screen sizes, devices and browsers. If you've made it on a desktop, check it still looks good on mobile. If you use Safari, don't forget to test it in Chrome.
Don't be tempted to put in work that isn't yours.
Keep it up to date. Refresh with new work.
Link to your portfolio from your CV and covering letter – and make sure the web link works.
Include your contact details.
When you've made your video, put it online, so that it's easy to share. When you write your covering letter, you just need to put the link in.  Here are some popular, free tools with which you can publish your work.
Once you have started
Try it out on your friends, teachers and colleagues. Ask for feedback and advice.