Games
Games tester
Also known as: Quality assurance (QA) games tester, QA technician, QA tester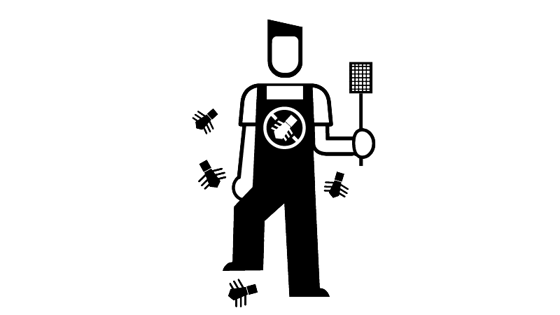 What does a games tester do?
Games testers don't get paid just to play games all day, despite popular belief. They test specific aspects of a game, write detailed reports of each bug they find and then re-test when the development team has fixed it. They look for program bugs, spelling mistakes, graphical or audio glitches and even copyright issues.
Testers work to deadlines and understand how their role as a tester fits into the production schedule. They must be able to document their findings accurately, usually in a software quality management system. And they need great game stamina as they may play the same part of a game over and over again – long after it's stopped being fun.
Read
What's a games tester good at?
Playing games: be an avid game player and understand what makes for a good gameplay experience
Following instructions: be able to follow the test brief accurately (and not get distracted by other aspects of the game)
Communication: define and articulate the quality of the gaming experience
Attention to detail: be precise about a bug and record it accurately
Patience: not get bored when you must play the same aspects of a game repeatedly
Tools of the trade
You will be expected to use reporting software but not to have prior knowledge of it.
Who does a games tester work with?
Testers work with other QA technicians and report to the gameplay programmer. They also work closely with technical artists and programmers who need specific aspects of a game to be tested.
How do you become a games tester?
This is an entry-level position. Some people start off as QA technicians and then go on to work in other areas such as gameplay design, animation or programming, usually with additional training. Others make QA a career in itself.
At school or college:
You don't need Level 3 qualifications to be a games tester – but you might want to get some. It will help you move into other roles within the games industry if you do.  A-levels, Highers or a BTEC in computer science would be useful.
Or you might want to take one of the following Level 3 vocational qualifications:
Aim Awards Diploma/Extended Diploma in Games Animation and VFX
AQA Technical Level Entertainment Technology: Video Games Art & Design/Design Production
OCR Technical Diploma in Digital Media (Digital Content for Interactive Media)
UAL Diploma/ Extended Diploma in Creative Media Production and Technology
Network:
Get to know people in the games industry by attending events, including games conferences and expos. Meet professionals and ask them questions about their work, while demonstrating interest and knowledge in the industry. Offer to provide them with your professional contact details and try to stay in touch with them. Go to Network well to learn how to do this.
Search for jobs:
Use the UK Games Map to find out if there are games companies near you, then go to their websites directly and check out their open roles. You could also check out the ScreenSkills jobs board.
Keep your eye on the end goal:
If you are becoming a tester as a way of getting to know the industry so that you can become a gameplay designer, animator or programmer, make sure you get the relevant qualifications for those roles as well. Have a look at the games job profiles to see which one you are aiming for and learn about what other skills you are going to need.
You might also be interested in…
Being a level designer, generalist programmer or quality assurance (QA) build engineer in the games industry. You might also be interested in being a post-production runner in the film and TV drama industries, a runner, matchmove artist, an assistant technical director (TD) or a roto artist in visual effects (VFX), or a runner in the animation industry.
Further resources