Games
Gameplay designer
Also known as: Game designer, Mechanics designer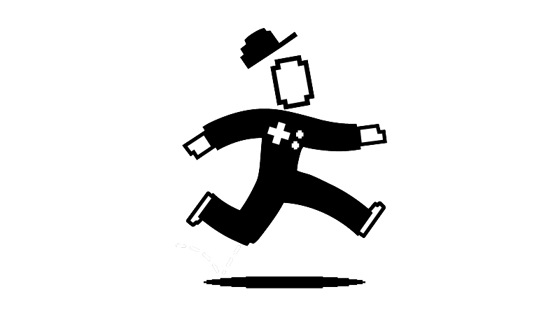 What does a gameplay designer do?
Gameplay designers are responsible for the central part of the game experience – how it plays.  They design the mechanics of the game - how high a character can jump, how long it takes to accelerate to maximum speed or when you can gain points. They plan and define the game's structure, its rules, characters, objects, props and vehicles and think about different modes of play, like story mode or multi-player.
Gameplay designers are a bridge between the technical and arts teams. If the gameplay is too difficult to achieve technically, they figure out what's possible and re-write the specification accordingly. Likewise, if the programmers develop the game engine in a way that means new, exciting things can be done, the gameplay designer works out how to incorporate those into the game. They also train testers to play the game, making sure that they understand what's expected of the finished product.
Watch and read
What's a gameplay designer good at?
Knowledge of gameplay: imagine the best gameplay or game mechanics for the experience

Diplomacy: know when to

compromise in the face of many different opinions about how a game should develop

Knowledge of game engines: understand games engines and their abilities and limitations, have some programming skills and knowledge of UX and UI

Collaboration: work closely with the lead designer, gameplay programmer, AI programmer, art department and other programmers

Communication: explain how the game will be played in a way that everyone understands

Project management: plan the production of the elements of the game
Who does a gameplay designer work with?
Gameplay designers report to the lead designer and work closely with the gameplay programmer. They also work with artists, project managers, writers, musicians and QA technicians.
How do I become a gameplay designer?
People become gameplay designers having worked in games for several years. They come through the art department or through programming. Have a look at the generalist programmer job profile or the 3D modelling artist job profile for full details of how to get into the games industry through these routes.
At school or college:
This is a role where both art and science is useful.
If you want to go to university:
Take A-levels, Highers or Level 3 BTECs in a combination of arts and sciences from the following subjects.
Art

Art and design

Graphic design

Graphic communication

Computer science

Mathematics

Physics

BTEC Diploma in Computing
If you want to go straight into a job or apprenticeship, the following Level 3 qualifications will help equip you:
BTEC Diploma in Computing for Creative Industries

AQA Technical Level IT: Programming

OCR Technical Diploma in IT (Digital Software Practitioner)
Play games:
Play lots of different games. Think about how the game mechanics works.
Build a portfolio:
Create work that you can show off to employers. This is essential. Go to build your games portfolio to learn how.
Start modding:
Create levels of a game using software provided by the publishers.
Get a degree:
Most people in the games industry have a degree. Get one in games art, graphic design, 3D digital art, computer science or programming. Have a look at ScreenSkills' list of recommended courses in games. We recognise courses with our ScreenSkills Select award where they offer training in the relevant software, dedicated time to building a portfolio and have strong links with the games industry.
Network:
Get to know people in the games industry by attending events, including games conferences and expos. Meet professionals and ask them questions about their work, while demonstrating interest and knowledge in the industry. Offer to provide them with your professional contact details and try to stay in touch with them. Go to how to network well to learn how to do this.
Search for jobs:
If you already have experience as a games programmer or artist, use the UK Games Map to find out if there are games companies near you. Then go to their websites directly and check out their open roles. Look for roles as a junior programmer or junior artist first as a way of getting into gameplay design.
Network:
Go to games expos and conferences. Talk to people in the industry. Ask if there are any jobs going. 
You might also be interested in...
Being a lead games designer or gameplay programmer.
Further resources