Film and TV drama
Production coordinator
Also known as: Production office coordinator (POC)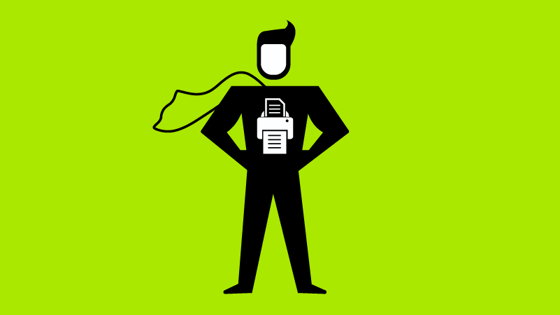 What does a production coordinator do?
Production coordinators run the production office. When the line producer and production manager are on set, production coordinators are in charge of what goes on with the phones, photocopier and paperwork.
Production coordinators start work during pre-production. They set up the production office, organising equipment, supplies and staff. They coordinate travel, accommodation, work permits and visas for cast and crew. They also distribute shooting schedules, crew and cast lists, scripts and script revisions.
During production, production coordinators are responsible for preparing, updating and distributing crew lists, daily progress reports and script changes. They also deal with call sheets and transport requirements. They let the transport captain know what is needed and organise couriers and shipping companies.
As the shoot draws to an end, production coordinators help the production manager to 'wrap' the production. They close accounts with suppliers, return surplus stock and tie up all loose ends. They usually work on a freelance basis.
Watch and read
What's a production coordinator good at?
Knowledge of filmmaking: understand the process and the needs of each department
Organisation: plan, multi-task, work calmly under pressure
Innovation: find solutions to problems, deal with the unexpected
Communication: work as a team, share information with heads of departments
Budgeting: keep recordings of spending and control it
Who does a production coordinator work with?
Production coordinators report to the line producer and the production managers. They communicate with all the heads of department and the rest of the production department. Depending on the size of the production, they may delegate jobs to assistant production coordinators and production runners.
How do I become a production coordinator?
There is no set way to get into production coordination, but a good route is to start off as a production runner, then assistant production coordinator and then production coordinator. See the production runner job profile for details of how to do this. ScreenSkills' Trainee Finder will help you get into the industry.
At school or college:
If you want to go to university, A-levels or Highers in film studies, media or art and design are relevant. As it's a role that combines understanding film production with project management and accounting, subjects that develop your skills in that way are useful too. Combine film studies with business or business studies and maths for a well-rounded skillset. Or you might want to take the following Level 3 vocational qualifications:
OCR Technical Diploma/Extended Diploma in Business
BTEC National Diploma/Extended Diploma in Business
If you want to go straight into a job or apprenticeship, the following Level 3 vocational qualifications will equip you:
AAT Advanced Diploma in Accounting
Diploma in Production Accounting for Film and Television
IAO Diploma in Accounting
OCR Cambridge Technical Diploma in Art and Design (Photography)
OCR Technical Diploma in Digital Media (Moving Image and Audio Production)
BTEC National Diploma in Film and Television Production
BTEC National Diploma in Photography
Get an apprenticeship:
Apprenticeships are jobs with training. They're a great opportunity to earn while you learn. However, it can be challenging to find jobs as an apprentice with production companies as many are not able to take people on for a whole year, which is an apprenticeship requirement at the moment. It might be worth looking for a job as an apprentice in an industry that uses similar skills, such as in business or accountancy. This could help you develop your skills and find your way into film and TV drama at a later point, so long as you keep up your interest and develop your contacts. You can to apply to ScreenSkills' Trainee Finder.
These are the relevant apprenticeships that might be available throughout the UK:
Accountancy (Level 4/5, Northern Ireland)
Accountancy and Management (Level 6, Northern Ireland)
Accounting (Level 3, Northern Ireland)
Accounting (Level 2, 3, 4, Wales)
Bookkeeping (Level 3, Northern Ireland)
Bookkeeping (Level 2, 3, Wales)
Business Administration (Level 3, Northern Ireland)
Business Administration (Level 2, 3, 4, Wales)
Project Management (Level 4, Wales)
In Scotland, you might be able to find degree-level apprenticeships through the following frameworks:
Accounting (SCQF Level 5-9, Scotland)
Business and Administration (SCQF Level 5-9, Scotland)
Before taking any apprenticeship, check what you'll be learning with your prospective employer and college, so you can be sure it will be giving you the skills you want. Go to how to become an apprentice to learn how to find apprenticeships in your region or approach companies directly.
Get a degree:
It's not essential by any means, but you can have a look at ScreenSkills' list of recommended courses in film and TV. We recognise courses with our ScreenSkills Select award where they offer training in the relevant software, dedicated time to building a portfolio and have strong links with the film and TV industries.
Get experience in organising:
While you are trying to break into film, get management or project management experience. Any job that involves planning, organising and budgeting will give you good experience.
Network:
Go to ScreenSkills' events like Open Doors to meet people working in development departments. Give people in the production department your contact details and ask if you can do work experience. Go to how to network well for some tips.
Network online:
Create a LinkedIn profile. See if there are Facebook pages or other social media groups for people making films or TV in your area. There might even be groups for runners and trainees. Join them. Create a ScreenSkills profile. There are a lot of crewing agencies that will charge you to be on their books. Sign up to the free ones initially. Wales Screen, Northern Ireland Screen and other areas offer free crew databases. Find a film office near you and get connected. If you do sign up to paid sites, make sure they specialise in the areas in which you're interested.
Become a trainee:
Get onto ScreenSkills' Trainee Finder scheme. Get the skills, make contacts and start working as a production trainee.
You might also be interested in…
Working as a production coordinator in commercials, music videos, visual effects (VFX) or animation. Build up your skills whatever way you can.
Further resources