Film and TV drama
Locations manager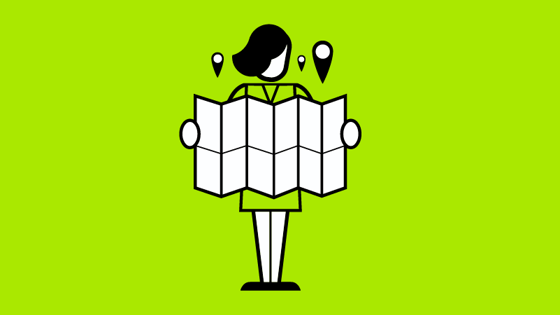 What does a locations manager do?
The location in which a film is set has a huge impact on its look, feel and story. It's the job of location managers to find that place in the physical world and make sure it's accessible, safe and not too expensive to hire.
Based on scripts and discussions with the director, production designers and other department heads, location managers start their research. They might be looking for deserts, stately homes or shady underpasses. They arrange recces (visits) to the locations, take photographs, detailed notes, start discussions with the location owners and work out costs.  They present their findings to the director and, once approved, negotiate and confirm contracts with owners.
Once filming has started, location managers manage the location. They make sure everyone in the cast and crew knows how to get there. They negotiate parking, noise reduction, power sources, catering requirements and any official permissions that may be needed with the site's management or owner. They are responsible for ensuring it's safe.
After the shoot, they make sure that the location is cleaned and locked up, before returning it to its owners in a satisfactory condition. Any damage must be reported to the production office and any insurance claims dealt with.
Watch and read
What's a locations manager good at?
Sourcing locations: have an eye for architecture, knowledge of landscapes, ability to research and visualise how a location could be turned into a set
Interest in photography: take good photographs of locations to present to the rest of the production team
Law: know how to comply with public liability, trespass, public highway and health and safety legislation
Negotiation: get the best price for the location and facilities
Organisation: plan, budget, attend to detail and spot potential problems in advance
Communication: work sensitively with location owners, members of the public and production colleagues
Not getting lost: have a good sense of direction and ability to read maps
Who does a locations manager work with?
Assistant locations manager or locations scout
Assistant locations managers must prepare movement orders and assist with scouting or additional locations by researching, photographing, and making appointments to meet with owners and residents. If a location is approved, the assistant location manager organises technical recces for heads of other departments. During production they are responsible for writing and distributing letters to local residents informing them about the filming and liaising between crew and location owners. At the end of each day they help the unit manager to clear and tidy the location and set. 
Unit manager
Unit managers are a locations manager's representative on set. They manage the arrival and departure of the filming unit, set up the unit bases including technical and crew parking requirements, fresh water supplies, heating or cooling, trackway, and vehicle power supplies. They must make sure the location shoot runs smoothly and deal with rubbish collection and clean-up. 
Locations trainee or locations runner
Locations trainees or runners assist the locations manager, assistant locations manager and unit manager on set. See separate profile: locations trainee
Locations marshal
The marshal helps with managing the public and residents of a location and liaising between them and the film unit.
How do I become a locations manager?
There is no set route but it's worth trying to become a locations trainee in the ScreenSkills' Trainee Finder scheme. You can then work your way up through the ranks outlined above. See the locations trainee job profile for details. Some people come into the locations department with backgrounds in the army, logistics, festivals or live music events.
At school or college:
You can find A-levels or Highers in art and design (photography), geography or business studies to be most relevant. Or you could take one of the following Level 3 vocational qualifications:
OCR Technical Diploma/Extended Diploma in Business
BTEC Level 3 National Diploma/Extended Diploma in Business
If you want to go straight into a job or apprenticeship, the following Level 3 vocational qualifications might be of interest:
BTEC National Diploma in Film and Television Production
BTEC National Diploma in Photography
OCR Cambridge Technical Diploma in Art and Design (Photography)
OCR Technical Diploma in Digital Media (Moving Image and Audio Production)
Get an apprenticeship:
Apprenticeships are jobs with training, so they're a great opportunity to earn while you learn. However, it can be challenging to find jobs as an apprentice with production companies as many are not able to take on people for a whole year, which is an apprenticeship requirement at the moment. But in England, there's a Level 3 apprenticeship as a Creative Venue Technician. You might be able to find a job through that standard with an employer in another sector, such as live events. Think about taking that job, learning the core skills of safety and event management and transferring those skills into film and TV drama at a later point.
Before taking any apprenticeship, check what you'll be learning with your prospective employer and college, so you can be sure it will be giving you the skills you want. Go to how to become an apprentice to learn how to find apprenticeships in your region or approach companies directly.
Volunteer:
Help at music gigs, live events and festivals. The skills needed to set up a successful experience for hundreds of people, troubleshooting, keeping it safe, dealing with the unexpected, are very similar to those needed to work in locations.
Get a degree:
You don't need a degree for his role, but geography or event management could be good subjects in which to have one. Or you could have a look at ScreenSkills' list of recommended courses and select one in film and TV. We recognise courses with our ScreenSkills Select award where they offer training in the relevant software, dedicated time to building a portfolio and have strong links with the film and TV industries.
Take a health and safety course:
This can be an valuable skill on set, especially when working with equipment and vehicles. Taking a course in health and safety can set you apart from other candidates.
Learn to drive:
If possible, get access to a car. This makes you more versatile and means you can help more.
Network:
Go to ScreenSkills' events like Open Doors to meet people working in development departments. Give people in the production management or locations department your contact details and ask if you can do work experience. Go to how to network well for some tips.
Network online:
Create a LinkedIn profile. See if there are Facebook pages or other social media groups for people making films or TV in your area. There might even be groups for runners and trainees. Join them. Create a ScreenSkills profile. There are a lot of crewing agencies that will charge you to be on their books. Sign up to the free ones initially. Wales Screen, Northern Ireland Screen and other areas offer free crew databases. Find a film office near you and get connected. If you do sign up to paid sites, make sure they specialise in the areas in which you're interested.
Become a trainee:
Get onto ScreenSkills' Trainee Finder scheme.
You might also be interested in…
Many cities, regions and countries within the UK have their own film offices offering information and advice on filming on location. 
Further resources