Film and TV drama
Screenwriter
Also known as: Screenplay writer, Scriptwriter, Writer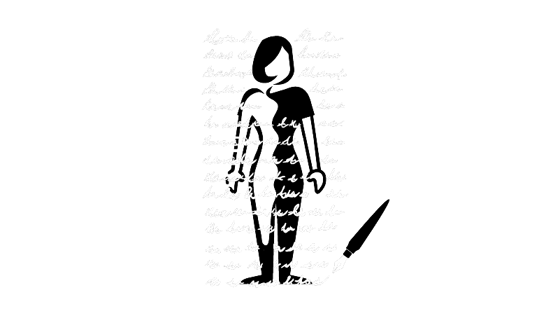 What does a screenwriter do?
Screenwriters write and develop screenplays for film or TV drama. They do this either based on an original idea, by adapting an existing story into a screenplay or by joining an existing project (TV).
Screenwriters prepare their script in a way that enables readers to envisage the setting, emotion and the way it will work on screen. They collaborate with producers, directors and actors to draft and redraft their script, often working to tight deadlines.
Screenwriters are almost always freelancers. In film, initially, screenwriters develop roughly three drafts of a screenplay, with the third being known as 'the polish'. This is the version that gets pitched to a producer or film studio. Alternatively, a screenwriter may be commissioned by a producer or studio to create a screenplay. Once a screenplay is picked up by a studio, more screenwriters may be brought in to work with a development producer to get it ready for production. In this case, any new screenwriter may share a credit with the original screenwriter, or they may be credited for additional dialogue, or as a story consultant. In some cases, the original screenwriter may be replaced entirely by another screenwriter.
The way a screenwriter is credited in a film can determine their future payments based on exploitation (home releases) of the film.
Watch and read
What's a screenwriter good at?
Knowledge of screenwriting: understand all the features of a great screenplay, know how to improve and amend one
Creativity: write well and innovatively, express your ideas effectively in screenplay-form
Arts knowledge: have a deep and wide knowledge of all genres of art, so as to be able to source ideas from a range of sources and understand the cultural context
Watching film and TV drama: have a passion for the genre and a love of the industry
Freelancing: find work opportunities for yourself and manage your finances, be self-motivated
Who does a screenwriter work with?
Screenwriters work with development producers and their assistants. They are sometimes assisted by researchers, who provide information to allow for screenplays to be fact-checked. Screenwriters may have their screenplays overseen by script editors, who, in turn, may be supported by assistant script editors.
In TV drama, screenwriters might work with story producers and storyliners as well as script editors. Story producers provide the framework for season-long or series-long story arcs, which screenwriters can then write individual episodes within. Storyliners fulfil a similar role, working for story producers in order to write an outline document for a series.
How do I become a screenwriter?
Write your own screenplays as soon as possible. Practising the form is essential. A degree is not a prerequisite to become a screenwriter, but having relevant education, whether that be in English or screenwriting subjects, is very useful.
At school or college:
If you want to go to university, A-levels or Highers in drama and theatre, English, film studies, media studies and psychology are useful. Or you might want to take one of the following Level 3 vocational qualifications:
BTEC National Extended Diploma in Creative Digital Media Production
Aim Awards Diploma in Creative and Digital media
OCR Technical Diploma in Digital Media (Moving Image and Audio Production)
BTEC National Diploma in Film and Television Production
UAL Diploma/Extended Diploma in Creative Media Production and Technology
Read and write:
Practise writing screenplays in a professional format. Read existing screenplays online to familiarise yourself with the form. Some free examples can be found here:
Build a portfolio:
Create work that you can show off to admissions tutors or employers. This is essential. Go to build your writing portfolio to learn how.
Get a degree:
It's not essential, but degrees in English or psychology would be relevant. Have a look at ScreenSkills' list of recommended courses and select one in film and TV or search for one in screenwriting. We recognise courses with our ScreenSkills Select award where they offer training in the relevant software, dedicated time to building a portfolio and have strong links with the film and TV industries.
Network:
Go to ScreenSkills' events like Open Doors to meet people working in development departments. Meet producers and ask if they would like to see your scripts; give them your contact details. Go to how to network well for some tips.
Network online:
Create a LinkedIn profile. See if there are Facebook pages or other social media groups for people making films or TV in your area. There might even be groups for runners and trainees. Join them. Create a ScreenSkills profile. Find a film office near you and get connected. If you do sign up to paid sites, make sure they specialise in the areas in which you're interested.
Take a short course:
Hone your skills and develop your insight into screenwriting by taking a specialist course such as:
Go to the list of training courses recommended by ScreenSkills and see if there is one in screenwriting.
Search for jobs:
Sometimes junior screenwriter jobs are listed on recruitment websites. The BBC Writers' Room has a page dedicated to writing opportunities. You might find work as a researcher in the drama department of a broadcaster like the BBC or ITV and develop your understanding of screenwriting from there.
You might also be interested in…
Being a games writer in the games industry. Being a playwright.
Further resources