Animation
Modeller/Model maker
Also known as: Computer-generated (CG) modeller, Character artist, Junior modeller, Junior modelling artist, Modelling artist, 3D modeller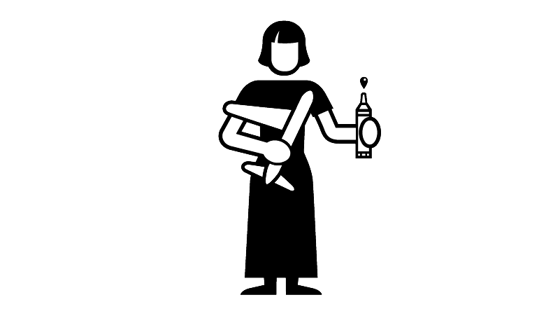 What does a modeller/model maker do?
Modellers or model makers build the digital or physical versions of everything that is seen on screen in an animation. They translate concept art, character designs and environment designs into models ready to be animated.
They work in-house at an animation studio. In bigger animation studios, there might be modellers or model makers dedicated specifically to character modelling or prop modelling. In smaller studios these are more general roles.
In stop-motion animation the role is known as 'model maker'.  In 3D computer-generated animation, it's usually known as 'modeller'.
Stop-motion animation
Model makers create physical models of the characters and other objects out of modelling clay or other materials. They create lots of identical versions of the characters to be moulded in different ways for different scenes. To do this, they break down the design for a character into simple, easy to construct shapes. The job can involve a variety of skills including sculpting, mould making, casting foam, latex or silicone, fettling (trimming or cleaning the rough edges), metal working, welding, painting, finishing and costume making.
Model makers need to establish colour themes and consider and test materials for construction. They also need to think about the scale of the model in comparison to sets and props. A head model maker will often be in charge of these decisions, as well as hiring crew and liaising with outside suppliers. They consider technical, timing and budget restrictions. Large studios might also have a model-making team leader who supervises a team of model makers.
3D CG animation
Modellers create digital versions of the characters and props, which can then be 'rigged' to be animated. They start by creating a wire framework. They then sculpt around this to develop how the model looks from all angles.
Modellers provide initial feedback to designers on whether a design is going to be possible to model to then be rigged and animate or not. Therefore, good communication with designers, riggers, animators and the director is very important. Modellers need to keep their work 'on model' (in the art style of a project) and meet the creative and technical requirements of the project. Riggers can then develop the joints and rig (points of articulation) of characters, using the model frame created by the modeller. These two steps enable models to be able to be animated. Often in smaller to mid-sized studios, the modeller is responsible for texturing and colouring the model themselves.
Watch and read
What's a modeller/model maker good at?
Art: be able to draw and create models, have a good understanding of form, colour, texture, and light, know how these elements work together
Anatomical knowledge: have strong anatomical and scientific knowledge of how figures and objects appear
Communication: have excellent communication skills, work with other members of the animation production pipeline to find solutions to problems, understand and achieve the director's vision
Understanding animation pipelines: have a thorough knowledge of all aspects of the animation production process, know the capabilities of animators and animation software
Watching animations: have a passion for the medium and a love of the industry
Tools of the trade
These are some of the tools used by professionals in animation:
3D modelling software: Blender, Maya, RenderMan, 3ds Max
Stop-motion modelling materials: casting foam, latex, silicone and modelling clay, such as Plasticine
You can learn how to model using free software. Go to build your animation portfolio for a list of what's available.
Who does a modeller/model maker work with?
Modellers or model makers work closely with concept artists, character designers, riggers and animators, as well as with the director.
How do I become a modeller/model maker?
Modeller or model maker can be an entry level job. A degree in animation, computer graphics, fine art, or an equivalent subject is preferred by employers, but not essential. The most important thing is that you have a strong portfolio of work showing creativity and technical skill, as well as good examples of models that you have produced. You need to show a passion for, and an understanding of, the animation industry. You also need to demonstrate good professional communication skills.
At school or college:
It's ideal to combine arts and science subjects in your A-levels or Highers if you can. Art and design and film studies are useful, so are biology and physics. If you are interest in 3D computer-generated modelling then graphic design, graphic communication, computer science and maths are relevant too.
Or you might want to take one of the following Level 3 vocational qualifications:
BTEC National Diploma/Extended Diploma in Art and Design
UAL Applied General Diploma/Extended Diploma in Art and Design
NCFE Applied General Certificate in Art and Design
BTEC National Extended Diploma in Creative Digital Media Production
BTEC National Diploma/Extended Diploma in Computing
If you want to go straight into a job or apprenticeship, the following Level 3 vocational qualifications will equip you:
BTEC National Diploma in Graphics
UAL Diploma/Extended Diploma in Art and Design
OCR Cambridge Technical Diploma in Art and Design (Graphic Design)
BTEC National Diploma in Film and Television Visual Effects
UAL Diploma/Extended Diploma in Creative Media Production and Technology
OCR Technical Diploma in Digital Media (Moving Image and Audio Production)
BTEC National Diploma in Computing for Creative Industries
AQA Technical Level IT: Programming
OCR Technical Diploma in IT (Digital Software Practitioner)
Get an apprenticeship:
An apprenticeship is a job with training, so it's a great opportunity to earn as you learn. See if you can find an apprenticeship as a junior 2D artist, junior 3D artist, VFX artist or assistant technical director. Even if you can't find a role in animation, if you keep up your passion for the industry, you might be able to transfer your skills into animation at a later point. Check out What's an apprenticeship?  to learn more about apprenticeships and find an apprenticeship to learn how to find one in your region, or approach companies directly. 
Build a portfolio:
Learn modelling and animation software and create work that you can show off to admissions tutors or employers. Practice 3D modelling as much as possible in whichever form you want to specialise in. This is essential. Go to build your animation portfolio to learn how. If you want to work in stop-motion animation, experiment with work using different materials. Watch ScreenSkills' advice on animation showreels for help and inspiration.
Get a degree:
There are a growing number of junior animation jobs for graduates, so it may be worth getting an animation-related degree with a view to becoming a junior modeller or model maker. Have a look at ScreenSkills' list of recommended courses and select one in animation. We recognise courses with our ScreenSkills Select award where they offer training in the relevant software, dedicated time to building a portfolio and have strong links with the animation industry.
Get work experience:
Get a work experience placement with an animation company. You will learn more about the job of a modeller or model maker and build useful connections.
Look outside the industry:
Modellers are needed in plenty of fields outside of animation. These include game design, graphic design, product design and advertising. See if you can get work experience of a job as a modeller in a different industry and develop skills which you can later transfer to animation.
Take a short course:
Hone your skills in modelling or model making and develop your knowledge of animation by taking a specialist course. Go to the list of training courses recommended by ScreenSkills and see if there is one in animation.
Network:
Get to know people in the animation industry by attending events. Meet producers, animators and modellers or model makers and ask them questions about their work, while demonstrating interest and knowledge in the industry. Offer to provide them with your professional contact details and try to stay in touch with them. Go to how to network well to learn how to do this.
Search for jobs:
Research animation companies that you'd like to work for. Animation UK has a directory of animation companies. Go to their websites and check if they are advertising for junior roles. You can also send in a speculative CV and ask employers to keep it on file so they can consider you if any suitable jobs come up. Search job websites for modeller roles and apply for positions.
You might also be interested in…
Being an animator of a 3D modelling artist in the games industry. You might want to be a modelling artist or creature technical director (TD) in VFX.
Further resources