Animation
Sales executive
Also known as: Sales manager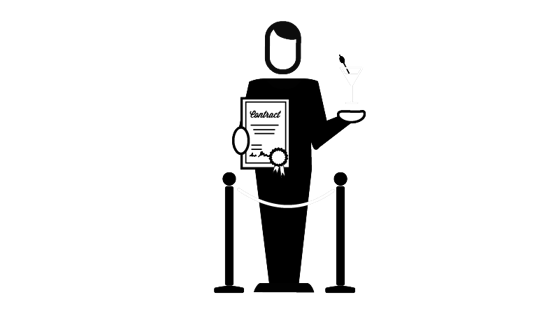 What does a sales executive do?
Sales executives make it possible for an animated production to be shown - whether that be in a cinema, on a TV channel or streaming platform. They work on behalf of the producer to license the rights of the production to platforms or channels across the world.

Sales executives negotiate fees and commercial terms with platforms or channels. Their negotiations are based on their estimate of how much money the production will make at the box-office or through advertising or the sale of merchandise. In animation a much higher percentage of the revenue comes from merchandise than is the case with live-action movies. For example, Astley Baker Davies' Peppa Pig brand generates around £200m in UK sales of licensed products each year, which is 150 times its original production budget. It's the job of the sales agent to accurately forecast this.

It's usually smaller independent animation companies who need a sales executive as major companies have their work distributed by their subsidiary companies or an in-house team. Normally, an animation company needs to involve a sales executive before they start animating as they need deals to be secured as pre-sales before they spend money on production. Sales agents will pitch and promote the films to investors, platforms or channels using storyboards, scripts and concept artwork in the form of a pitch bible.

They are also responsible for promotion. They promote the films they represent at festivals and TV and film markets, invite film distributors to screenings and hold premiere parties. They assemble and organise the delivery of any physical film materials and are usually involved in developing the marketing plan.

Sales executives can work freelance or for a distribution company. They are continuously acquiring new content to sell from animators and they build relationships with clients all over the world, so the job usually involves travel.
Read
What's a sales executive good at?
Commercial awareness: have an awareness of cultural trends and know animated film audiences, understand and predict the market both globally and within individual countries, have an eye for talent that fits this (with the ability to read scripts quickly and thoroughly)
Knowledge of animation: understand all aspects involved in making an animation, from script to finance to post-production, have a passion for the medium, an understanding of what's out there and a critical eye
Marketing: be enthusiastic with strong sales skills to secure competitive deals, be able to outline the story of a film in a succinct and engaging way face-to-face, have an understanding of digital marketing and social media
Networking: establish good relationships and communicate constantly with distribution outlets and festival programmers as well as with animation studios and individual filmmakers, use language skills to travel and embrace other cultures, have a wide knowledge of film festivals and markets
Negotiation: be flexible, able to negotiate conditions, draw up contracts, understand licencing, copyright
Finance: deal with figures, have the financial knowledge to make sales predictions, negotiate funding and handle a budget
Who does a sales executive work with?
Sales agents communicate with film distributors, platforms and channels on behalf of producers so they work closely with both of these groups. They also collaborate with other people in sales and distribution like marketing managers and licensing managers (who help with budgets, contracts and marketing).
How do I become a sales executive?
Sales executive roles are senior positions. To become a sales executive you need to have a high level of knowledge and experience of the industry. Occasionally sales agencies will take on film sales assistants. Another good route into sales roles is as a marketing assistant. Go to the marketing executive profile for details on how to do this. Increasingly sales agents are also coming from backgrounds in law.
At school or college:
If you want to go to university, A-levels or Highers in business studies, economics, English, film studies or politics are useful. Or you might want to take the following Level 3 vocational qualifications:
OCR Technical Diploma/Extended Diploma in Business
BTEC National Diploma/Extended Diploma in Business
BTEC National Diploma/Extended Diploma in Enterprise and Entrepreneurship
If you want to go straight into a job or apprenticeship, the following Level 3 vocational qualifications will equip you:
AQA Foundation Technical Level Business: Marketing Communications
AQA Technical Level Business: Marketing
NCFE Diploma in Skills for Business: Sales and Marketing
Get an apprenticeship:
An apprenticeship is a job with training, so it's a great opportunity to earn as you learn. See if you can find an apprenticeship in sales or marketing. Even if it's not in animation, you could transfer your skills into animation at a later point. Check out What's an apprenticeship?  to learn more about apprenticeships and find an apprenticeship to learn how to find one in your region, or approach companies directly. 
Volunteer:
Find charities, amateur theatre or student animation or film productions. Ask if you can do their social media for them. Create a campaign and keep track of how your campaign has increased visitors to the website, donations or ticket sales. Put that on your CV.
Start your own channel:
Set up a review blogging site or content channel. This is the marketing version of having a portfolio. You can send a link with your CV to show your writing and online skills, and, equally importantly, your interest in animation.
Get a degree:
A degree in film studies, law, business studies or media and communication is a good way into this field. You would also benefit from an MBA in film production, film history or film finance. Have a look at ScreenSkills' list of recommended courses and select one in animation. We recognise courses with our ScreenSkills Select award where they offer training in the relevant software, dedicated time to building a portfolio and have strong links with the film and TV industries.
Get work experience:
See if you can find work experience in a film sales agency or in a marketing or business department in a different industry. This will help you develop your skills in this area and build contacts.

Look outside the industry:
Consider law, finance, business, or marketing roles in any industry as work experience in film sales is highly competitive. A background in sales, business, or finance will show you have the necessary analytical skills for this role.

Take a short course:
Hone your skills in film sales by taking a specialist course. Go to the list of training courses recommended by ScreenSkills and select legal and business and see if there is anything in sales or marketing.

Network:
Get to know people in the animation industry by attending events. Meet sales agents, marketing managers and distributors as well as filmmakers and ask them questions about their work, while demonstrating interest and knowledge in the industry. Offer to provide them with your professional contact details and try to stay in touch with them. Go to how to network well to learn how to do this.

Search for jobs:
Research animation companies or specialist film and media sales agencies or marketing companies that you'd like to work for. Animation UK has a directory of animation companies and The Knowledge has a list of some film sales companies in the UK. Go to their websites and check if they are advertising for junior roles in sales, business or marketing. You can also send in a speculative CV and ask employers to keep it on file so they can consider you if any suitable jobs come up. Search job websites for marketing assistant roles and apply for positions.
You might also be interested in...
Being a publicist, marketing manager, or a sales agent for film or TV drama.
Further resources