Animation
Editor (Animation)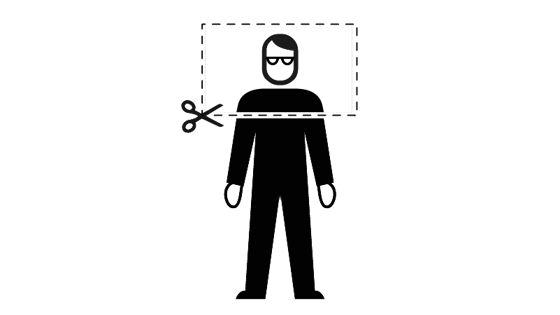 What does an editor do?
Editors shape the whole animation. They craft the telling of the story from the start of the production to the finish.
At the beginning, they work with the writer, director. and producer, discussing the script and storyboard. They plan the different scenes and shots. They work out what will need to be animated and how scenes will be pieced together.
Once the animation work has been done, they arrange the final footage and prepare a rough cut, making revisions for the final cut which must be approved by the producer. Editors then oversee the incorporation of audio into the film, collaborating with sound designers and music editors.
Editing an animation is quite a different process to editing a live-action film or TV show. Animation is expensive and labour-intensive, so no footage is produced that hasn't been precisely planned. In live-action, editors work with existing footage in post-production, choosing between a variety of shots. In animation, the whole film, including each of its scenes and their order, is planned out beforehand. So essentially, in animation, the editing happens first.

Editors might either be employed by animation studios or work as freelancers.
Watch and read
What's an editor good at?
Storytelling: understand how a good story works and know how best to tell one through animation
Knowledge of the animation process: understand each aspect of the animation process and what will be possible to create and to change
Attending to visual and aural details: make good judgements on precise framing when planning the scenes of the animation, use musical skills, pay attention to the coming together of visuals and audio
Collaboration: be able to articulate your ideas and work together with the director and writer when planning the animation, communicate effectively with other members of post-production
Knowledge of editing software: have strong knowledge of different editing software programs and be able to use them efficiently
Who does an editor work with?
Strong people skills are very important for editors as they work with a variety of staff and play a key role in bringing together the collective project. They may also end up in close proximity to executive producers when showing off materials.
Edit assistant
Edit assistants support the editor, logging the animated material and audio as it is received and keeping detailed records. See separate profile: edit assistant.
Dialogue editor
Dialogue editors are responsible for editing the recordings of the script and synchronising this with the animation.
Sound designer
Sound designers create all the sound within an animation from scratch. See separate profile: sound designer.
Music editor
Music editors are responsible for the film's soundtrack, where the music should be placed and the atmosphere it needs to evoke.
Visual effects (VFX) supervisor
How do I become an editor?
Editor is a senior role. Editors have a huge influence on the outcome and final look of the project. To become an editor, you need in-depth knowledge and experience of both the editing process and of the field of animation. A good way in is through the more junior editing role of edit assistant. For your first role in the animation industry you might start off as a runner in a post-production house. You could also apply to be a edit department trainee on ScreenSkills' Trainee Finder scheme. Even if you are editing a live-action film, it will give you invaluable experience of working in editing and give you skills you can transfer to animation later on.

Alternatively, you might move into this role after first being an online editor. This is a slightly different job, which involves finalising technical aspects of the film; the grading (colouring), adding of special effects and making corrections to footage. In this role you will become very familiar with the editing process and get used to seeing different edits of an animation, so online editors will build up skills and knowledge which they can transfer to the offline, more creative role.

At school or college:
If you want to go to university, A-levels or Highers in art and design, photography, drama and theatre, English, film studies, graphic design, graphic communication, media studies, physics, psychology or computing science are useful.

Or you might want to take the following Level 3 vocational qualifications:
NCFE Level 3 Applied General Certificate in Art and Design
BTEC National Diploma/Extended Diploma in Art and Design
BTEC National Extended Diploma in Creative Digital Media Production
UAL Applied General Diploma/Extended Diploma in Art and Design
If you want to go straight into a job or apprenticeship, the following Level 3 vocational qualifications will equip you:
Aim Awards Diploma in Creative and Digital Media
OCR Cambridge Technical Diploma in Art and Design (3D Design)
OCR Cambridge Technical Diploma in Art and Design (Graphic Design)
OCR Cambridge Technical Diploma in Art and Design (Photography)
OCR Technical Diploma in Digital Media (Moving Image and Audio Production)
BTEC National Diploma in Film and Television Production
BTEC National Diploma in Film and Television Visual Effects
BTEC National Diploma in Photography
UAL Diploma/Extended Diploma in Art and Design
UAL Diploma/Extended Diploma in Creative Media Production and Technology
 Get an apprenticeship:
An apprenticeship is a job with training, so it's a great opportunity to earn as you learn. See if you can find an apprenticeship as an edit assistant or in any role in post-production, even if it's not in animation. You can always transfer your skills into animation at a later point. Check out What's an apprenticeship?  to learn more about apprenticeships and find an apprenticeship to learn how to find one in your region, or approach companies directly. 
Build a portfolio:
Learn animation and video editing software and start creating work that you can show to admissions tutors or employers. Create your own short film or films, or create spec trailers for animations. Spec trailers are where you use footage from pre-existing films or series and cut them together to form a trailer that evokes the kind of style that you would want to see on a prospective project. This is essential. Go to build your animation portfolio to learn how.
Get a degree:
Have a look at ScreenSkills' list of recommended courses and select one in animation or film. We recognise courses with our ScreenSkills Select award where they offer training in the relevant software, dedicated time to building a portfolio and have strong links with the animation industry.
Get work experience:
See if you can get some work experience in the post-production department of an animation studio. This will give you insight into the editing process and help you build connections. The best way to build your skills is to learn by doing; getting work experience will allow you to get a feel for the edit room working atmosphere.
Take a short course:
Hone your skills in editing by taking a specialist course. Go to the list of training courses recommended by ScreenSkills and see if there is one in editing.
Network:
Get to know people in the animation industry by attending events. Meet producers, directors and editors and ask them questions about their work, while demonstrating interest and knowledge in the industry. Offer to provide them with your professional contact details and try to stay in touch with them. Go to how to network well to learn how to do this.
Become a trainee:
Get onto ScreenSkills' Trainee Finder scheme. Get the skills, make contacts and start working as an edit trainee.
Search for jobs:
Research animation companies that you'd like to work for. Animation UK has a directory of animation companies. Go to their websites and check if they are advertising for junior roles in editing. You can also send in a speculative CV and ask employers to keep it on file so they can consider you if any suitable jobs come up. Search job websites for roles in post-production departments and apply for positions.
You might also be interested in...
Being a director in the animation industry. You might also be interested in being a director or an editor for live action film or TV drama or being a VFX editor. Alternatively, you could consider being an edit producer in the unscripted TV industry.
Further resources